International Music Festivals 2015: A Beginner's Guide
Still trying to make sense of the vast array of festivals on offer around the globe this year? From punk fests to electro havens, allow The Skinny to guide you through some of our more esoteric favourites

damaged city fest
Washington DC, United States; 10-12 Apr
New York and LA might have greater claims when it comes to punk rock significance, but having given the world Bad Brains, Minor Threat and Dischord Records, DC's disaffected youth were evidently no slouches. Check in on the new generation with three days of hardcore from around the world, including the full-pelt menace of Fucked Up affiliates Career Suicide. Taking place in a 500-capacity church in the city's Columbia Heights district, this all-ages weekender certainly promises to be an intimate affair compared to other festivals on this list, but that suits this decidedly DIY scene just fine.
Three-day pass $50, two-day pass $62; damaged-city.com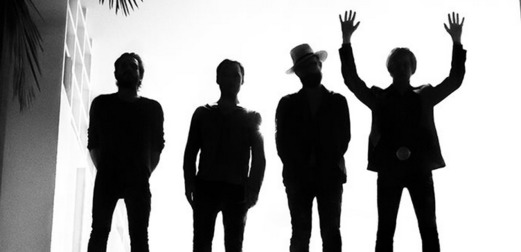 groezrock
Meerhout, Belgium; 1-2 May
Starting out as a four-act rock'n'pop gig in the north of Belgium, Groezrock has spent the last twenty years mutating into one of the biggest and most hotly anticipated punk festivals in Europe. Reformed firebrands Refused are among the biggest draws, with socially conscious sing-alongs from the likes of Against Me!, but ultimately it's two days of booze, circle pits and fun with some of the best bands the genre has to offer. Our tip? Don't miss Philadelphia newcomers Beach Slang, whose heartfelt hooks promise to be a highlight on their first venture outside of the US.
Weekend tickets €110, day tickets €70; groezrock.be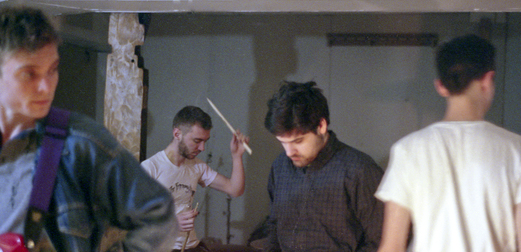 VILLETTE SONIQUE
Paris, France; 21-27 May
Any festival that has counted Daphni and Half Japanese among its main acts is surely aiming for something a little more niche than yer average pile of buzzbands and crowd-pulling veterans, but Villette Sonique has been managing that very trick since 2003. As you may have deduced, the emphasis is on the esoteric, from experimental noise to the gnarliest IDM. Sun Kil Moon, Battles and Ought lead the charge for 2015's announcements, divided between ticketed and free open-air shows – in true Parisian fashion, Villette Sonique is mysterious, intellectual and unfathomably cool.
Tickets €20-22; villettesonique.com
nyc popfest
New York, 28 May-1 Jun
Four days of indiepop across some of New York's best venues? Don't mind if we do. If ever a scene believed that small is beautiful, it's this one, and NYC Popfest annually provides a plethora of sumptuous jangles without compromising that ideal. The likes of Club 8 and Veronica Lake may be obscure, but to those that love them, they're the entire world, and no-one present will not be shy of expressing as much. This year's bill is topped by C86-era faves The Loft and The Darling Buds, with Motherwell's Just Joans also flying through – come witness a spectacle of DIY and sweetly gentle hooks with one of the friendliest crowds around.
Ticket details not yet announced; nycpopfest.org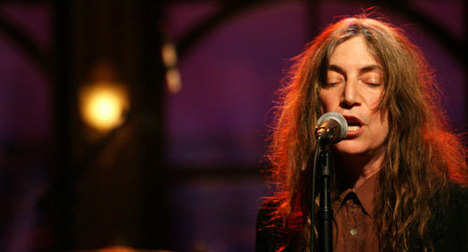 Nos Primavera Sound
Porto, Portugal; 4-6 Jun
Can you really have too much of a good thing? Frankly, it's about time we all stop propagating this fallacy, especially when everyone's favourite hipster-bait gathering Primavera is prepared to do the sensible thing and duplicate itself in Porto. Fancy swooning to Caribou and Antony and the Johnsons while the Portuguese sun beats down? Of course you do. It's also worth bearing in mind that all opportunities to see Patti Smith should, nay, must, be taken. See, this is exactly what we were talking about with all that 'good things' business earlier.
Weekend ticket €90; nosprimaverasound.com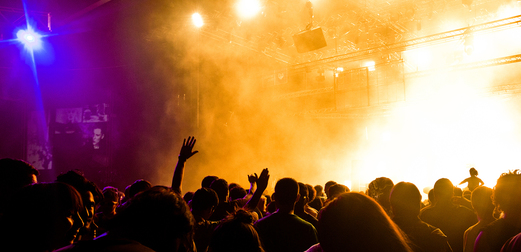 Sonar
Barcelona, Spain; 18-20 Jun
No-one likes bigging themselves up, but go on, admit it. We deserve things like Sonar, what with its carefully curated line-up of the biggest and best acts from the world of electronic music, in one of Europe's most beautiful cities to boot. The enduring party of Chemical Brothers? Sure. A rare appearance from reclusive geniuses Autechre? Of course. Skrillex? Erm… oh, go on then. Even big-haired pop icons Duran Duran are getting in on the action, bringing their glistening new romantic pop to what's certain to be a hella goodtime dance party.
Weekend ticket €195, various packages available; sonar.es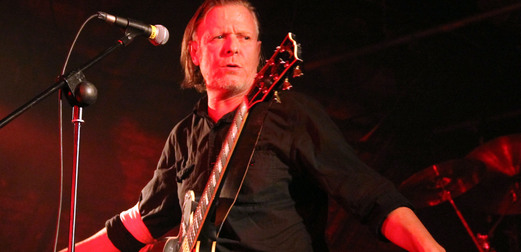 OPEN'ER FESTIVAL
Gdynia, Poland; 1-4 Jul
The world needs innovators. Open'er's claim to that particular source of fame may not be the most glamorous in festival history, but it's certainly one of the most useful – the introduction of the wristband system originated here, giving organisers good reason for a peacock-like strut. This year's line-up veers from the wildly successful (Faithless, Mumford & Sons) to those straddling the popular/cult divide (Modest Mouse, Swans), so if you're looking for a reason to visit Poland in 2015, then this should definitely be on your list of pros.
Weekend tickets €131-150, day tickets  €49; opener.pl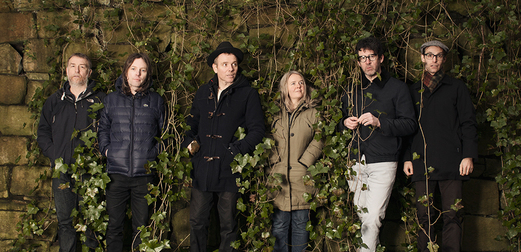 ATP ICELAND
Keflavík, Iceland; 2-4 Jul
Sure, All Tomorrow's Parties may have irked their UK audience with a series of disappointments over the last few years, but nobody told their Icelandic counterparts. Held, fascinatingly, at a former NATO airbase just outside the nation's capital, it's the usual mixture of indie rock veterans and sprightly up'n'comers, drawn from the wilder elements of alternative music. Unbelievably, Public Enemy make their Icelandic debut at the event this year, while Belle & Sebastian and Godspeed You! Black Emperor top the bill. But remember, ATP has always been at its best when knocking you sideways with obscure weirdo acts, so remember to thoroughly check the furthest reaches of the programme.
Weekend tickets £87-110; atpfestival.com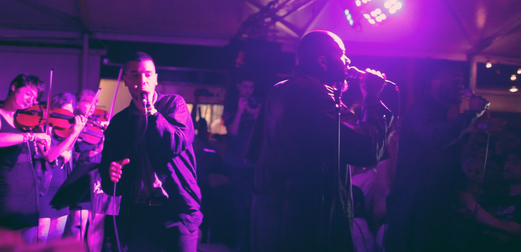 dour festival
Dour, Hainaut, Belgium; 15-19 Jul
OK, the name makes it look like a dubious proposition through English-fluent eyes, but closer inspection – aye, that old chestnut – reveals Dour to be the name of the Belgian municipality hosting this five-day (!) shindig. Starting out as an all-dayer with a 'French-language bands only' policy, it's grown impressively over 26 years, with previous headliners including the Ramones and Public Enemy. Having picked up the European Festival Award for best medium-sized festival in 2010, this year sees the event continuing to go from strength to strength – there's always room for a festival bill with names like Deerhoof, Jon Hopkins and Mercury winners Young Fathers.
Weekend tickets €110-130, day tickets €50-60; dourfestival.be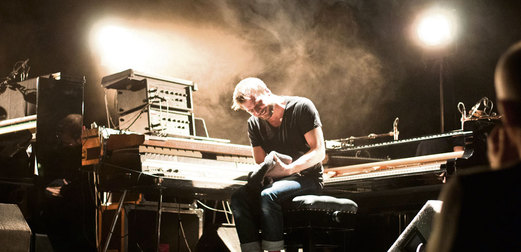 melt! festival
Ferropolis, Germany; 17-19 Jul
If you're gonna stage a festival anywhere, it may as well be in the grounds of an open-air museum of giant industrial equipment. Ferropolis is one such place, hosting one of the biggest electronic music events in Germany. Nils Frahm, Rødhåd and Erland Øye are all down to get the party going, with Alt-J waving hello to those of a more guitar-friendly disposition. Seriously though: 30-metre-high machines! In a strip-mined desert! You, er, don't get this at the Carling Weekend. Even if the line-up wasn't killer, it'd be worth going for the spectacle alone.
Weekend tickets €136; meltfestival.de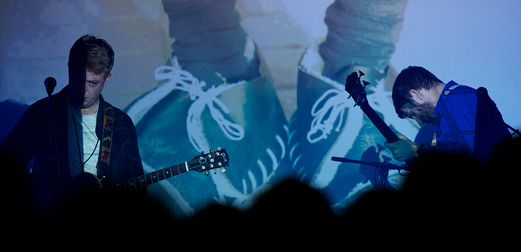 waves vienna
Vienna, Austria; 30 Sep-4 Oct
A festival and conference at some of the coolest clubs in the Austrian capital, Waves Vienna is a relatively new kid on the block: with a focus on the brightest new-ish talent (Girl Band and Mount Kimbie featured prominently on last year's bill), there's usually a smattering of respected older heads for balance (Gang of Four, The Wedding Present). This year's line-up is still under wraps, but the smart money's on them providing a stage for European acts who regularly tear up the mainland. Wanna know more about names like Bad Weed, Spaceman Spiff or Your Gay Thoughts? Here you go.
Festival packages €52-125, day pass €15-34; wavesvienna.com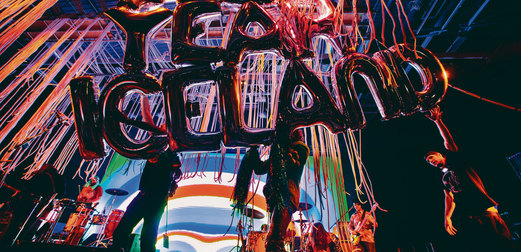 Iceland Airwaves
Reykjavík, Iceland; 4-8 Nov
Look, it was only supposed to be a one-time party in an aeroplane hangar. We didn't know it'd still be around years later, or that Rolling Stone's eternally-quoted David Fricke would be calling it "the hippest long weekend on the annual music-festival calendar." Sixteen years on from its inception, Iceland Airwaves still gathers the world's great and good for five days of music and endless after-parties. Ariel Pink and BC Camplight are among the first to be announced for this year's shebang, with plenty more to come – plus the beautiful city of Reykjavík offers as much to explore as the hectic schedule.
Weekend wristbands 19.900 kr; icelandairwaves.is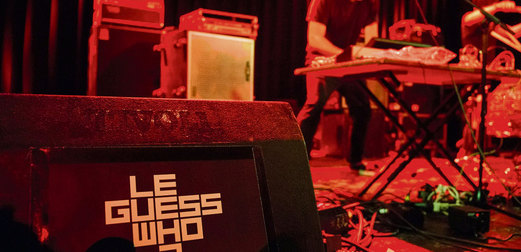 le guess who?
Utrecht, Netherlands; 19-22 Nov
Remember the time when indie rock was firmly buried underneath the mainstream? For better or worse, those days are long gone – nowadays it's virtually impossible to research an amazing European city without discovering a ridiculously ace festival jam-packed with the stuff. Utrecht's redoubtable Le Guess Who? usually takes place in November, so official line-up details may yet be some way off. Still, this year organisers are also handling a one-day event entitled One Night in Pandora, starring Pallbearer and garage rock titans Thee Oh Sees, so that should give you some idea of where their hearts lie. Unmissable? Just a tad.
Full festival details to be announced; One Day in Pandora tickets €29.50; leguesswho.nl
See theskinny.co.uk/festivals for the latest festival news and reviews from Scotland and beyond