The Skinny's Best Scottish Short Films of the 2010s
As we enter the 2020s, we'll be looking back at the incredible Scottish short films to emerge in the 2010s at Glasgow Short Film Festival
Like many of our colleagues and friends in Scotland's creative community, The Skinny have been hit hard by the coronavirus pandemic, so we're asking for your support to help bring back the magazine after lockdown. Donate to our crowdfunder here – any support you can offer is hugely appreciated!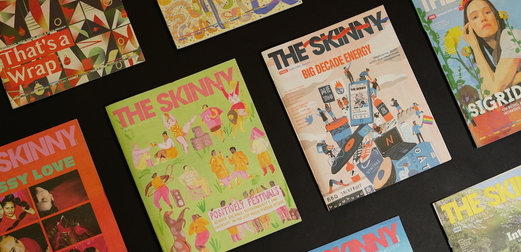 ---
Trying to come up with a programme of the best Scottish films of the last decade is, of course, a foolhardy task and I'm sure some will agree I've failed miserably. I guarantee at least one of your personal favourites didn't make this list, and anyone with an eye on Scottish short film, I'm sure, could come up with a programme of equal quality and diversity. But the impossibility of agreeing on a 90-minute lineup that does justice to the vibrancy, invention and wit of Scotland's short film in the 2010s speaks volumes about the depth and breadth of this scene.
While you may not agree on all the films I've chosen, you'll be nodding along to the names of the filmmakers represented in the lineup, many of whom have been regular fixtures at GSFF over the years. All of the films in this programme have previously screened at the festival, while many of the filmmakers are back again this year in other areas of the programme with mint fresh work. Great filmmaking can't exist in a vacuum, so this attempt to pay tribute to Scottish short films in the 2010s doubles as a celebration of this indispensable festival too.
Exchange & Mart
Cara Connolly, Martin Clark; 2014
Teenagers at an all-girls' boarding school in the Highlands prepare for unwanted male attention with the help of their intense self-defence instructor.
The Golden Bird
Cat Bruce; 2011 
Beautifully crafted stop-motion adventure based on the Brothers Grimm story following a boy whose pursuit of a golden owl takes him on an otherworldly adventure.
Monkey Love Experiments
Will Anderson, Ainslie Henderson; 2014
Stop-motion/live-action hybrid about a misguided lab monkey who believes he's destined to travel into space after seeing a TV report on the 60s space race.
!!! Piping Hot !!!
Rory Alexander Stewart; 2017
In the wake of their grandfather's death, a pair of siblings resurrect the family tradition of 'Soupy Sundays' and record it on granddad's camcorder for [sic] prosperity.
Pulse
Ruth Paxton; 2014
Director Ruth Paxton and composer Dobrinka Tabakova join forces for this Glasgow noir, which gives a whirling impression of two bodies trying to find a connection.
Rubber Guillotine
Bryan M Ferguson; 2016
An anarchic 17-year-old girl's ambition is to just chill in a fridge as a lime green jelly.
Salt & Sauce
Alia Ghafar; 2017
Between serving up battered sausages at the local chippy and taking photographs of her customers, a young woman tries to figure out what the hell to do with her life.
Spectators
Ross Hogg; 2013
A day at the fitbaw is vividly brought to life in this expressive animation rendered in watercolour and crayon.
Tumult
Johnny Barrington; 2012 
Past and present collide as a tribe of Norse warriors traipse across the Highlands, only to encounter other outdoor adventurers.
---
The Skinny: Best of the Decade screens on-demand from Mon 17 Aug at 8pm, as part of Glasgow Short Film Festival Online
https://glasgowshort.org/shows/the-skinny-best-of-the-decade