The Best Documentaries at Sheffield Doc/Fest
We report back from this year's Sheffield Doc/Fest, where we found a host of up-and-coming voices challenging the traditional boundaries of documentary filmmaking
The 25th edition of Sheffield Doc/Fest – with a programme of over 200 documentaries and shorts – featured some of the most exciting documentaries in recent memory. If many of the films had already appeared at earlier documentary film festivals like Missouri's True/False and Denmark's CPH:DOX, Sheffield more than made up for it with several immersive interactive cinema experiences and in-depth talks with filmmakers such as Mark Cousins and Khalik Allah. If this year is anything to go by, documentary – arguably too wide a term – is on the precipice of something new and inspiring, with a host of up-and-coming voices challenging the traditional boundaries of storytelling. Here's an unranked top five of some of the best Doc/Fest had to offer.
Hale County This Morning, This Evening
Dir. RaMell Ross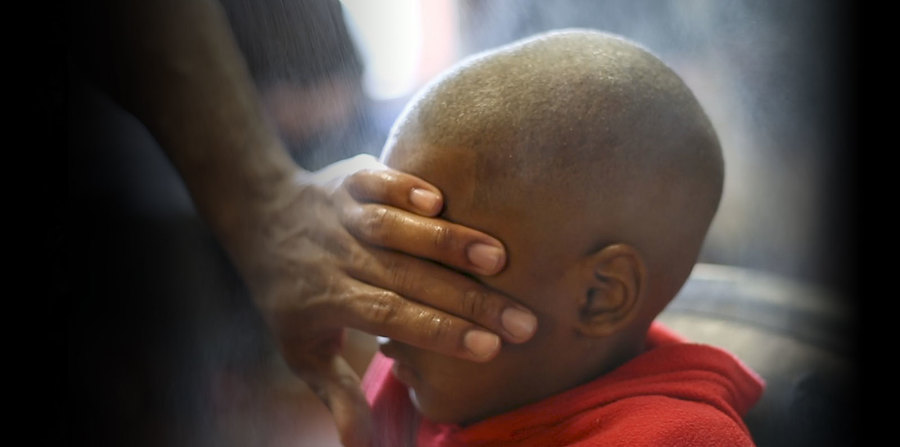 One of the earliest of numerous title cards that punctuate Hale County This Morning, This Evening asks, "What is the orbit of our dreaming?" Such a lofty question sets the meditative tone for this exquisite, quietly resonant film from writer and photographer RaMell Ross, and indeed Hale County is as literary as it is visual, a triumph not just of style but of documentary filmmaking: the trust Ross fostered with his subjects off screen makes his intimacy with them keenly felt as audiences find themselves privy to the interior lives of Hale County, Alabama's residents, who are so unaffected and comfortable before the camera that you might as well be in the room beside them. That, too, is its own little victory: Ross managed to capture black Southerners going about the business of living without revelling in their grief, although grief is very much part of the narrative.
There is no arc as such; the film largely follows Daniel Collins, a student at the historically black Selma University, and Quincy Bryant, a young father whose partner, Boosie, is about to have twins. Still Ross manages to weave something lyrical out of mundanity: a toddler runs breathlessly back and forth, in and out of focus; a group of silhouetted girls croon the words – as much as they can remember before bursting into laughter – of Etta James's I'd Rather Go Blind in the middle of the still night. A wistful ode to the everyday human condition, but also to the South and the souls born of it, Hale County is undoubtedly one of the most immersive experiences to be had at the cinema this year.
Black Mother
Dir. Khalik Allah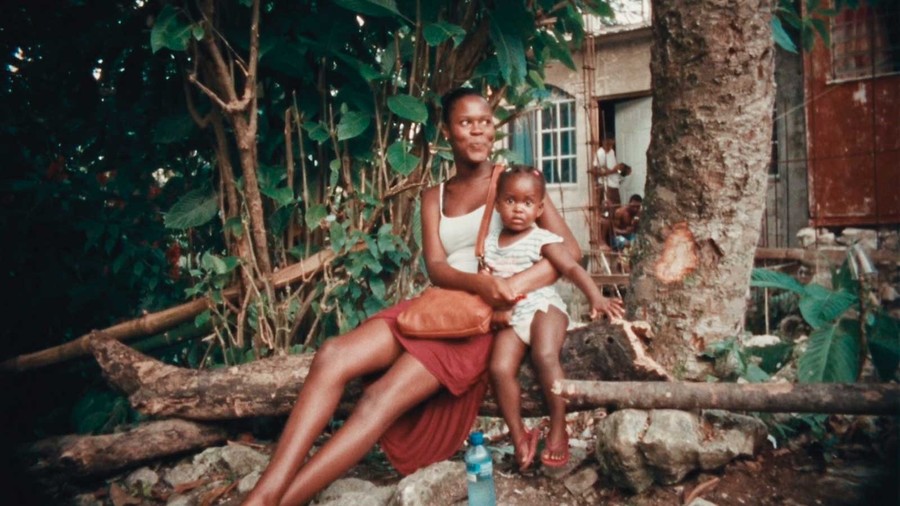 Khalik Allah's Black Mother, the follow-up to his daring debut feature Field Niggas, is a stunning, fascinating rhapsody of his maternal Jamaican heritage in a frank – if sometimes inconsistent – exploration of post-colonial identity and black femininity. Divided into the three trimesters of pregnancy, the film oscillates between film and digital, and interlaces evocative portraiture – lovingly framed black men, women and children - with soulful oral testimonies (including from Allah's own grandfather), unraveling the island's history and social philosophies. The imagery often feels out of sync with the accompanying voiceover, but it's an artful choice that both seduces the audience and demands unwavering engagement.
For all these bold and transgressive stylistic efforts, the film leaves the conservative, sexist views espoused by some of its narrators unchallenged. In fact, the bigger problem is the film's mapping upon black womanhood a kind of Earth Mother-spirituality, a trope that has historically stifled them, their complexity, and right to vulnerability. Here black women are frequently examined through their proximity to black men or children, doubly problematised by the seeming exclusion of queer and transgender women's experiences in a socio-political climate long hostile to them. A complicated film to be sure, Allah has crafted one of the most compelling and provocative works of the year and established himself as one of the most interesting filmmakers working today.
Shirkers
Dir. Sandi Tan
In 1992, cinephile teenager Sandi Tan gathered her friends and took to the streets of her native Singapore where they filmed a whimsical teen crime noir under the tutelage and occasional sabotage of her mysterious mentor Georges Cardona. But her dreams of bringing an independent film scene to Singapore were abruptly dashed when Cardona absconded with the film materials. Over two decades later, Cardona would be dead and the reels would finally be returned to Tan. Shirkers, ironically, becomes a noir mystery, only nothing like the kind Tan and her friends had originally envisioned. Instead, the filmmaker ends up trying to make sense of the nebulous Cardona, sifting through layers of lies and deciphering his motivations through interviews (and solidarity) with his other jilted victims.
If solving the riddle of Cardona gives Shirkers its energy, its honest, intimate reflections on growing up and friendship give the film its heart. A dreamy, aching nostalgia hangs over the visually lush film, intercut with the reclaimed footage of the "Shirkers" Tan and her friends – most notably Jasmine Ng and Sophie Siddique Harvey – created together. Tan graciously allows them to express their pain and old (perhaps continuing) frustrations with her, and hard truths must be faced. Underpinning it all is an infectious love of cinema and a poetic consideration of friendship, its twists and tensions and vigorous generosity.
Minding the Gap
Dir. Bing Liu
Unsurprisingly, Bing Liu's winsome, a searing portrait of manhood crippled by internalised trauma and fraught with economic scarcity won both the New Talent and Audience awards at this year's Doc/Fest. Minding the Gap chronicles the changing dynamic between Liu and his longtime friends Keire and Zack, all of whom faced volatile father figures as children and who bonded over a shared love of skateboarding. The film begins on the verge of a very significant development: Zack is about to have a baby with his girlfriend Nina. He finds himself unexpectedly thrust into adulthood, juggling work, a newborn, and a rapidly deteriorating relationship with Nina. Keire's transition into manhood – although plagued with grief and guilt over his father's death – comes somewhat more smoothly. The growing distance between the young men is further rocked by Liu's discovery of Zack's violent behavior toward Nina, which causes the director to reexamine his own childhood abuse at the hands of his stepfather.
A remarkably sensitive, earnest film that explores intergenerational trauma and cycles of abuse, Minding the Gap also raises thoughtful questions of class and race. Liu himself remains a far more opaque figure in this regard, and arguably uses Keire as a proxy to grapple with his own racial loneliness. The film's title, which evokes the warning found throughout London transport, could easily stand for any one of the social or emotional divides Liu posits for analysis in his film. It is not, after all, a film about skateboarding, but crucially, the film imbues those increasingly rare moments of carefree exuberance between the boys, sliding expertly along the all but abandoned streets of Rockford, Illinois with a poignant vitality.
América
Dir. Erick Stoll and Chase Whiteside
One of the most endearing films shown at Doc/Fest was América, a stirring portrayal of family in which three brothers – Rodriguez, Diego, and Bruno – care for their 93-year-old grandmother América in Colima, Mexico after their father is convicted of elder abuse. The ailing but bright-eyed América sparkles on screen and continually keeps her grandsons on their toes; she's forgetful and painfully fragile, but also witty and spirited. When Diego tells her, "You're a star!" it's not patronising but true. Naturally, each brother responds differently to their grandmother's worsening health: Ro thinks she would be better served in a nursing home, while Diego and Bruno believe she should remain with family, although even they have widely different approaches to her care. Diego is endlessly compassionate and sensitive to América, while Bruno demands more of her, his frustration with her a mix of faith in her strength and perhaps even resistance to the looming inevitability of their situation.
A gorgeous, emotionally rich film, bursting with simple moments of intimacy layered with the most unexpected complexity, América carries enduring weight complete with an unforgettably affecting final shot.
---
Doc/Fest ran 7-12 Jun