15 to seek out at Glasgow Film Festival 2019
Glasgow Film Festival returns with another sparkling lineup. Here are 15 titles that have caught our eye, from Alice Rohrwacher's Happy as Lazzaro and Scottish closing film Beats, to coming-of-age film Eighth Grade and the offbeat Thunder Road
For Scottish film fans, February means one thing: Glasgow Film Festival is upon us. You'll struggle to find a more welcoming or carefully curated festival on the circuit, and this year's edition is particularly lively. As the festival hits its 15th year, there's a suitable level of teen angst and coming of age on screen. The festival's bookends both take us back to those heady years, and particularly to the pre-digital era of the mid-90s.
The opener is – appropriately enough – titled Mid90s. The directorial debut of Jonah Hill, it follows an introverted 13-year-old who finds an escape from his crumby homelife by taking to the streets of LA and falling in with a group of skaters. Word is this is a soulful and assured debut, suggesting Hill was paying attention while acting for master directors like Martin Scorsese and Gus Van Sant.
There's a real buzz, too, for closer Beats, an adaptation of Kieran Hurley's electric stage show about a boy coming of age during the fag end of the 90s rave scene. Written by Hurley, directed by Black Mirror alumnus Brian Welsh and with music by JD Twitch, we've seen Beats described as "Trainspotting meets Dazed & Confused, set 1994 West Lothian" and feeling like a gig as much as a movie. This looks set to be a very special GFF closing night, especially as the Arches is said to be reopening for one night only as the afterparty venue, with JD Twitch on music duty.
Tickets for these gala screenings have long been snatched up, but there are plenty of other eye-catching marquee titles in the programme. There are mint-fresh films from the likes of Asghar Farhadi (Everybody Knows), Jacques Audiard (The Sisters Brothers), Carol Morley (Out of Blue), Werner Herzog (Meeting Gorbachev) and Michael Winterbottom (The Wedding Guest). Stephen Merchant, meanwhile, serves up the fun-looking wrestling comedy Fighting with My Family, which features Florence Pugh, Jack Lowden and bona fide wrestling icon Dwayne 'The Rock' Johnson, who's playing himself.
If you saw Philippe Lesage's striking debut The Demons at GFF a few years ago you'll know that his new film Genesis, an imaginatively structured coming-of-age film about three teens reaching out for love, is a must-see. Marilyn Edmond's Connect, reportedly a heartfelt exploration of suicide among young men in Scotland, is one of the intriguing-looking world premieres in the programme. We're also taken by the idea of Gerard Butler and Peter Mullan as lighthouse keepers caught up in a spot of trouble on a storm-swept Scottish island in thriller The Vanishing.
Rep fans are also in for a treat at GFF this year. As well as the great-looking End of Innocence retrospective, documenting the American films of 1969 that saw the old guard of Hollywood give way to the counterculture and the burgeoning New Hollywood of Easy Rider and Midnight Cowboy, there's a full retrospective of the features by comic genius Elaine May. All four of her films are wonderful – even the notoriously derided Ishtar (the critics got it wrong: it's a goofy laugh riot) – but if you can see only one we'd suggest the masterful cringe rom-com The Heartbreak Kid, which remains stubbornly unavailable to home viewers in the UK.
If it's GFF's famous immersive pop up screenings you love most, they've got some doozies this year including Fight Club, complete with some live 'fight club' action beforehand; The Matrix at the Arches, complete with mind-twisting immersive installations and an afterparty; a screening of seminal space horror Alien with a game of laser tag; and, most intriguing, The Blair Witch Project in a spooky secret location.
To help you navigate GFF's huge programme, here are 15 titles that The Skinny are most keen to check out:
Alice Rohrwacher's drama about a village of peasant farmers cut off from society spills from poetic realism to dreamy fantasy to tell a spellbinding story that's a potent allegory for the pervasive evils of modern capitalism. 1 & 2 Mar
2. Beats (Brian Welsh)
On-fire Scottish playwright Kieran Hurley adapts his acclaimed Fringe show for this bittersweet coming-of-age film centred on two best friends who lose themselves in the freedom of Scotland's 90s rave scene. Brian Welsh directs, while Benjamin Kracun provides the stylish black and white cinematography. 3 Mar
Patrick Wang's sprawling four-hour epic, spread over two films, has been described as being like "Eric Rohmer had made a Christopher Guest movie". The focus is a small town's modest art centre, and the lively community it has built up over four decades. When a giant, Chinese-funded art complex opens down the street, the smaller institution fights back. 3 Mar
4. Her Smell (Alex Ross Perry) / Vox Lux (Brady Corbet)
Treat yourself to these two vibrant portraits of stardom. In Alex Ross Perry's film, Elisabeth Moss plays a 90s punk rocker whose star is on the wane, while in Brady Corbet's wildly ambitious Vox Lux, Natalie Portman portrays a drug-snorting pop sensation who found fame after being shot during a mass shooting as a teen. 24 Feb / 2 & 3 Mar
5. Ray & Liz (Richard Billingham)
Award-winning photographer Richard Billingham dips his toes in moving image with this formally inventive cine-memoir reenacting his own childhood growing up in a cramped flat on a Birmingham council estate, where his fearsome mother very much ruled the roost. 23 & 28 Feb
6. Fugue (Agnieszka Smoczynska)
The director of flesh-eating mermaid musical The Lure is back with another curio: in this case, a memory-loss melodrama about a woman who enters a fugue-like state, only to emerge walking on some train tracks with a radically different personality, which proves a tad disconcerting for her family when they're reunited with their matriarch after being missing for two years. 27 & 28 Feb
Received wisdom tells us Hollywood icon Montgomery Clift was a rather tragic figure who was torn by external pressures to conceal his bisexuality, but this ebullient documentary reveals a more nuanced picture. Archive images, home movies and a treasure-trove of audio tapes combine to paint Clift as a vibrant, intelligent, funny man free from hangups about his sexual preferences. 28 Feb & 1 Mar
We've heard great things about Jodie Mack's first feature-length work, a thrilling celebration of the rhythms, textures and colour she found while travelling to ports and marketplaces around the world, from India to Morocco to Mexico. Mack's stop motion photography process is back-breakingly laborious, but the results are pure visual pleasure. 2 Mar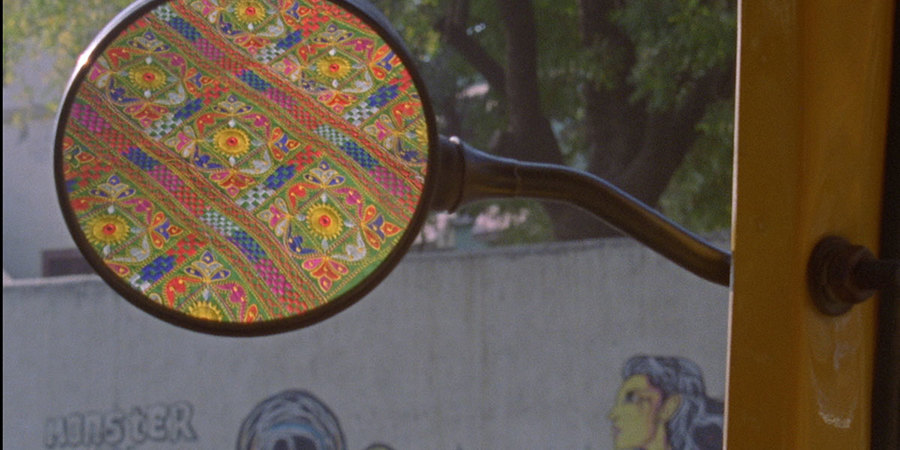 Given last year's destruction of the Glasgow School of Art's Macintosh building, this painstaking digital restoration of Murray Grigor's first film, Mackintosh, which was made 50 years ago to complement the Macintosh Centenary Exhibition, should prove a moving watch. 21 Feb
David Robert Mitchell channels Hitchcock and Welles in this shaggy LA noir following Andrew Garfield as a feckless loser who embarks on a surreal odyssey across Hollywood in search of his missing neighbour – he encounters a string of canine murders, mysterious characters and baffling clues along the way. 25 & 28 Feb
11. Transit (Christian Petzold)
Christian Petzold's Transit is a dazzling study in fear and confusion as France is swarmed by fascists, although clothing and technology suggests the time period isn't the Vichy era, but a limial fragment of history much closer to our own time. Similarly discombobulated is our refugee protagonist (Franz Rogowski), who's adopted the identity of a dead writer in a bid to escape the continent. 22 & 26 Feb
Adolescence is hell in this spiky but tender debut from US standup Bo Burnham, which follows a painfully awkward 13-year-old on her last few days of middle school, with high school looming. The teen angst is complemented by Anna Meredith's swirling electronic score, which amps up the feeling of anxiety one moment, and brings joy the next. 28 Feb & 1 Mar
13. Benjamin (Simon Amstell)
Comedian Simon Amstell – who dipped his toes in the filmmaking game a few years back with Carnage, his brilliant mockumentary about veganism – heads to GFF with his semi-autobiographical Benjamin, a romantic comedy about a character wracked with self-doubt, seemingly determined to sabotage his own love life. 25 & 26 Feb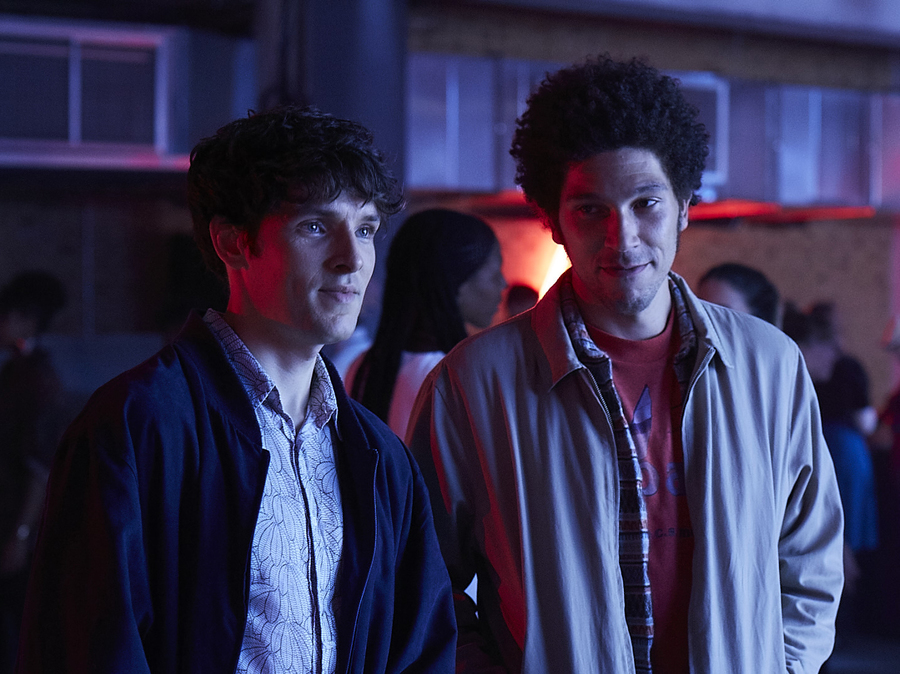 Word is ...Barbarians is another triumph for talented Romanian filmmaker Radu Jude (Aferim!, Scarred Hearts); a darkly comic, politically timely meta-drama, it concerns an idealistic theatre director preparing to stage a grand outdoor historical pageant based on 1941's Odessa massacre, one of the darkest moments in Romania's turbulent history. 

Expanding on his inspired short film in which he plays a cop honouring his late-mother at her funeral with an intense rendition of the eponymous Bruce Springsteen song, Jim Cummings' offbeat tale of a law man on the verge of a nervous breakdown is reportedly a humanist gem. 24 & 25 Feb
---
Glasgow Film Festival runs 20 Feb to 3 Mar. For full programme details and tickets, head to glasgowfilm.org/glasgow-film-festival
Keep up-to-date with The Skinny's coverage of GFF online at theskinny.co.uk/festivals/uk-festivals/film
Pick up the February issue of The Skinny to read interviews with Simon Amstell (Benjamin) and Christian Petzold (Transit), and from 13 Feburay you can pick up The CineSkinny at GFF venues, where you'll fine interviews with Bo Burnham (Eighth Grade), Radu Jude (I Do Not Care if We Go Down in History as Barbarians), Philippe Lesage (Genesis), Richard Billingham (Ray & Liz) and Alice Rohrwacher (Happy as Lazzaro), as well as features on the genius of Elaine May, the legacy of The Matrix and the DNA of David Robert Mitchell's LA noir Under the Silver Lake