Ten Films to Catch at London Film Festival 2020
The 64th London Film Festival will be a hybrid affair, with the majority of the programme being presented online along with a scattering of IRL screenings around the UK, including at Glasgow Film Theatre. Here are our highlights
The COVID-19 pandemic continues to cause major headaches for film festivals around the UK. While some have cancelled (organisers of Edinburgh Film Festival, UK's oldest film celebration, came to the conclusion this year's event wasn't feasible), others have adapted to the 'new normal' and are improvising virtual or hybrid events.
In September alone, there were online-only versions of Take One Action, Berwick Film & Media Arts Festival, Encounters Short Film and Animation Festival, Taiwan Film Festival Edinburgh and Open City Documentary Festival, not to mention hybrid versions of major international film events in New York, Toronto and San Sebastian (and we're probably missing a few others). Well, start charging your laptop and restart that router, because there's plenty more to stream in October as London Film Festival becomes the largest film event in the UK to attempt to negotiate COVID by taking its programme online.
There are a few advantages to the changes brought to LFF in this post-COVID world. First off, it opens the event up to audiences who don't live within spitting distance of the festival's hubs in Leicester Square and Southbank; whether you live on Berwick Street in Soho or North Berwick, the programme is yours to explore. The second benefit is the brochure is much easier to navigate this year, with the usual 200-plus titles stripped back to a more manageable 58. Even so, that's still a fair number of films to choose from, so we've put together our annual list of ten recommended titles.
You don't need us to tell you to rush out and buy tickets for the opening and closing galas, the new films from Steve McQueen (Mangrove) and Francis Lee (Ammonite) respectfully which are two of four titles that will only be screening in good ol' fashioned brick and mortar cinemas. The same goes for the two other cinema-only titles: Pixar's latest, Soul, and Chloé Zhao's Nomadland, which has emerged as the hottest ticket of the autumn festival season, winning both the Golden Lion at Venice and the Audience Award at Toronto.
The ten films below, however, are equally terrific and will be available on your laptops and smart TVs during LFF, which this year runs 7 to 18 October.
Days
Dir. Tsai Ming-Liang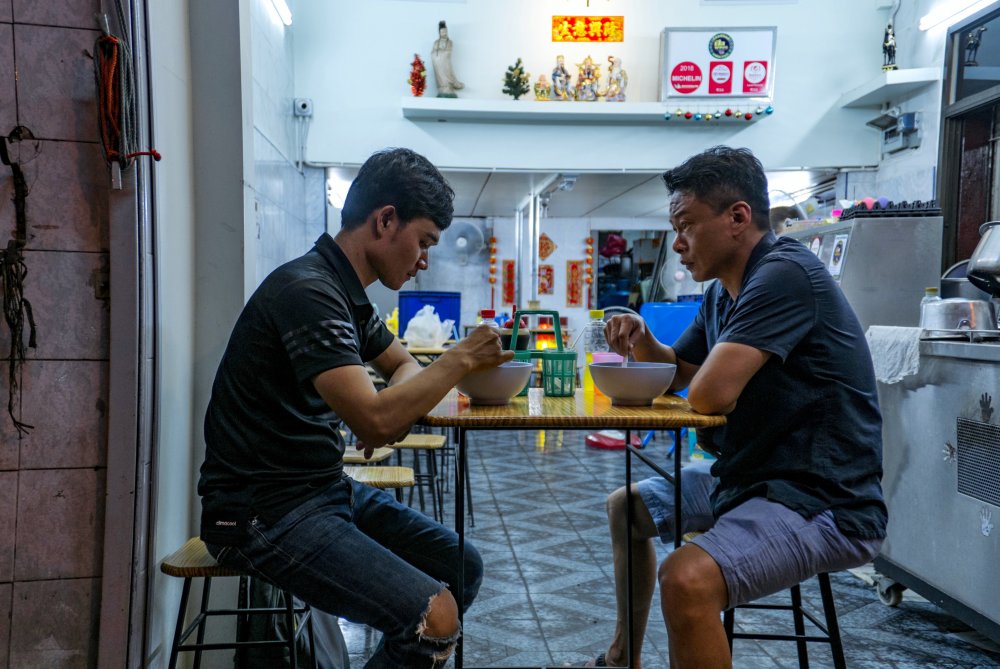 It's fair to say that those in the subtitling game aren't taxed when they get to work on a new film from Tsai Ming-liang (if you're unfamiliar with Tsai's work, let's just say they're hardly chatty.) The latest from this great Taiwanese filmmaker was even easier on subtitlers, as there isn't any dialogue at all. But in Tsai's cinema, it's the image that speaks volumes.
Over a couple of dozen fixed-frame tableaux shots, some as long as ten minutes, the uneventful days of two men unfold, and these strangers slowly connect and find some sort of solace in each other. We're not sure if the full emotional power of Tsai's cinema can be replicated on the small screen, but we'll grab any chance to see a new work from this master director. 8 Oct, 6.30pm
Limbo
Dir. Ben Sharrock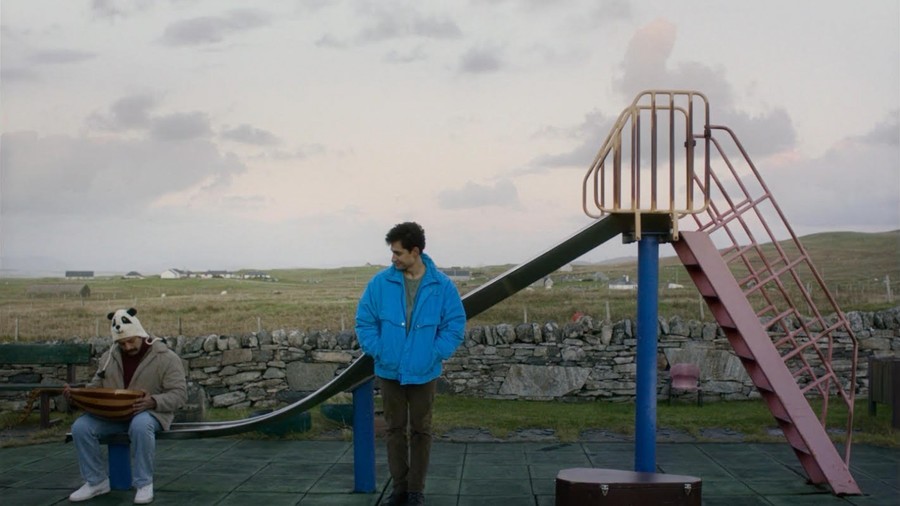 Despite its droll script, charmingly off-beat visuals and sly political commentary – not to mention winning the Michael Powell Award at the 2016 Edinburgh Film Festival – Ben Sharrock's deadpan debut Pikadero, about a young couple trying and failing to get some alone time in the chilly Basque Country, never got a proper release in the UK. Here's hoping Sharrock's second feature, which follows a Syrian asylum seeker awaiting news of his fate on the wind-lashed outer Hebrides, fairs better. The rapturous reviews it's received so far on its festival run suggests it will. 16 Oct, 6.30pm
David Byrne's American Utopia

Dir. Spike Lee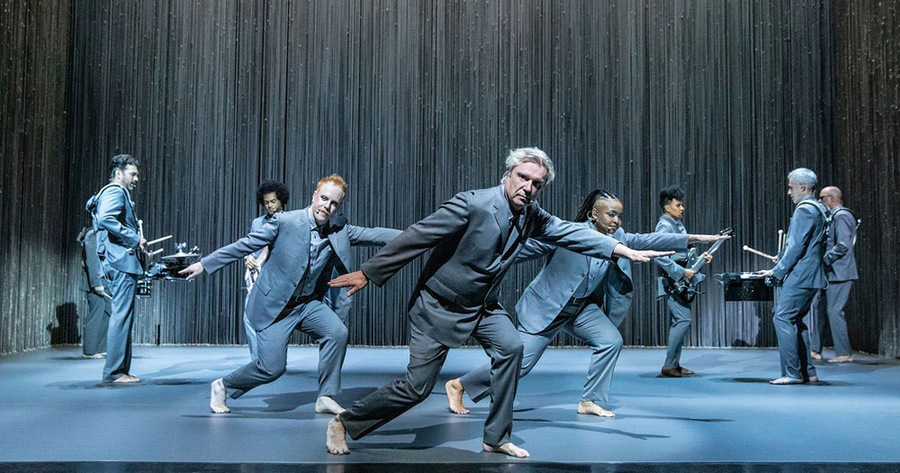 If anyone caught David Byrne's American Utopia tour when it came to the UK last year, you'll know it's one of the most visually exciting concerts in history. As well as being a joyous experience, it also managed to be a surprisingly direct call to arms against social injustice.
If you missed it, the good news is that the mighty Spike Lee – a filmmaker whose work overflows with joyous music and righteous anger – has filmed the show and we've heard whispers that the results are Stop Making Sense-level good. There's also the added bonus that you won't have to listen to the blowhard in the row behind you as he bores his date with terrible chat while David Byrne and his bare-footed band make magical music onstage (or maybe that was just my experience at the Hydro). 14-15 Oct, various times
Never Gonna Snow Again
Dirs. Małgorzata Szumowska, Michał Englert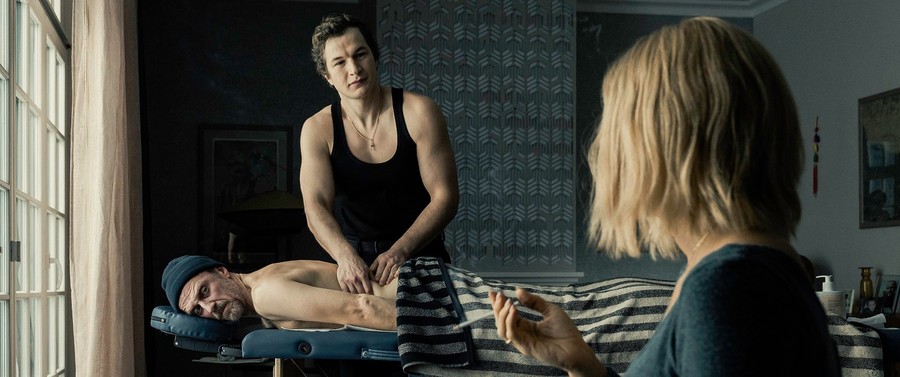 Prolific Polish filmmaker Małgorzata Szumowska's brand of off-beat comedy mixed with biting satire in films like 2018's Mug and 2015's Body have marked her out as a director of immense talent. Word is that Never Gonna Snow Again, which Szumowska has co-directed with her regular cinematographer Michał Englert, is her finest film yet. Alec Utgoff stars as a mysterious masseur from Chernobyl whose presence in a gated suburb of Poland has a destabilising effect on the bourgeois lives of its middle-class residents. 11 Oct, 8.30pm
One Night in Miami
Dir. Regina King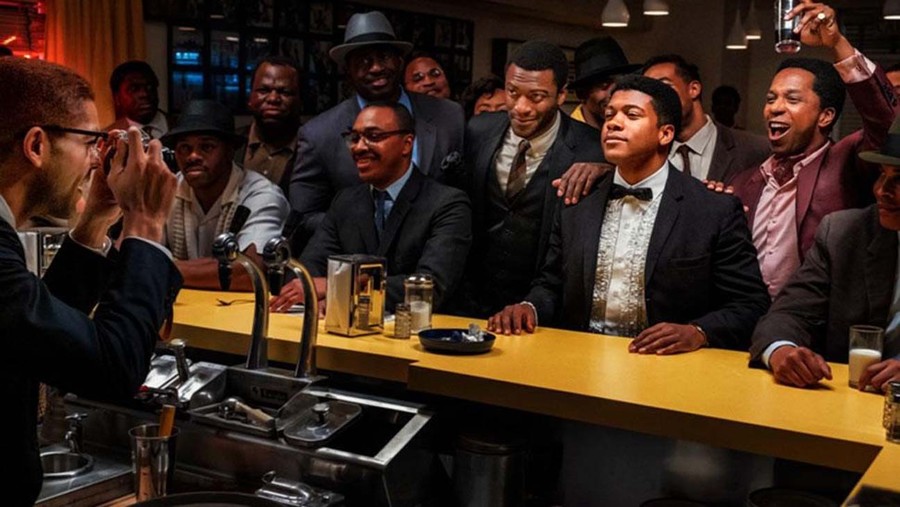 The great Regina King makes her directorial debut with this drama based on an encounter between four icons of the Civil Rights movement. The night of the title is the one in 1964 which saw Cassius Clay, then just 22 years old, crowned world heavyweight champion. Most of the action takes place in a hotel room following the bout, with Clay joined post-fight by Malcolm X, soul legend Sam Cooke and NFL star Jim Brown. The conversation that unfolds between the four men express the tensions at the heart of the Civil Rights movement, which can be extrapolated all the way to today's America. 11-12 Oct, various times
Siberia

Dir. Abel Ferrara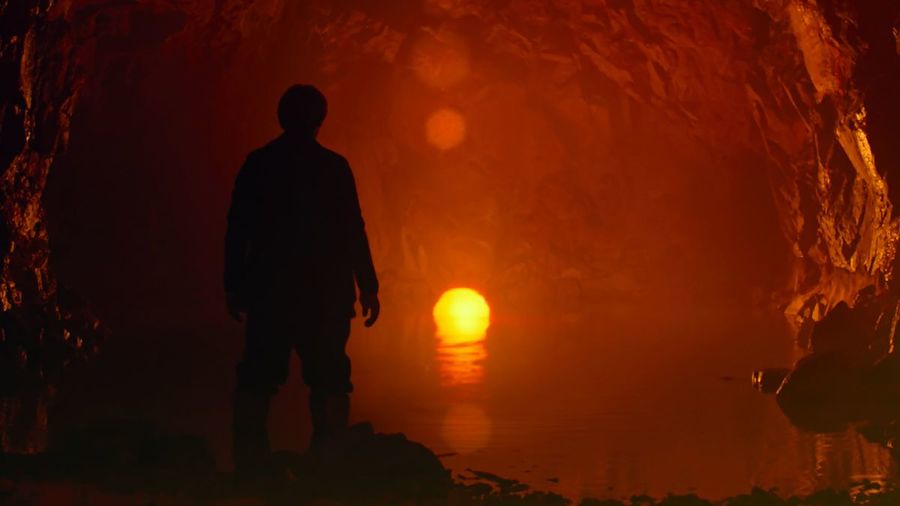 Abel Ferrara delivers one of his wildest and most experimental films yet in this bizarre fever-dream. It stars Ferrara-regular Willem Dafoe as the owner of a remote bar in the Siberian wilderness, who sets off on a literal journey with his huskies but soon finds himself on a more metaphysical one as past lives and loves haunt his memories. 10 Oct, 8.30pm
Supernova

Dir. Harry Macqueen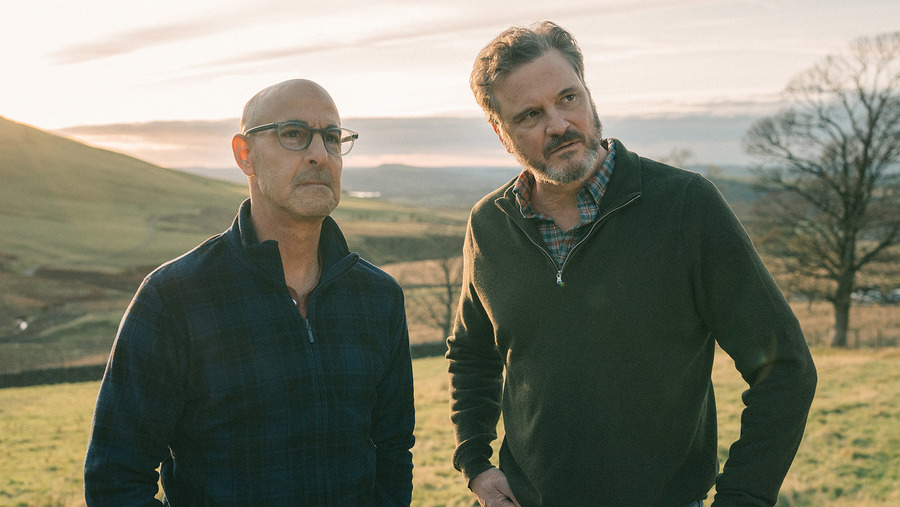 Everyone's favourite movie dads, Stanley Tucci and Colin Firth, play a couple who've been together for decades, but their happy middle-age looks set to be cut short now that Tucci's character has developed early-onset dementia. The film follows the pair on one last trip in their battered old campervan before the condition severely deteriorates. One advantage of watching this at home rather in a cinema is that no one will see you turn into a bubbling wreck as this tragic love story progresses. 11-14 Oct, various times
Kajillionaire
Dir. Miranda July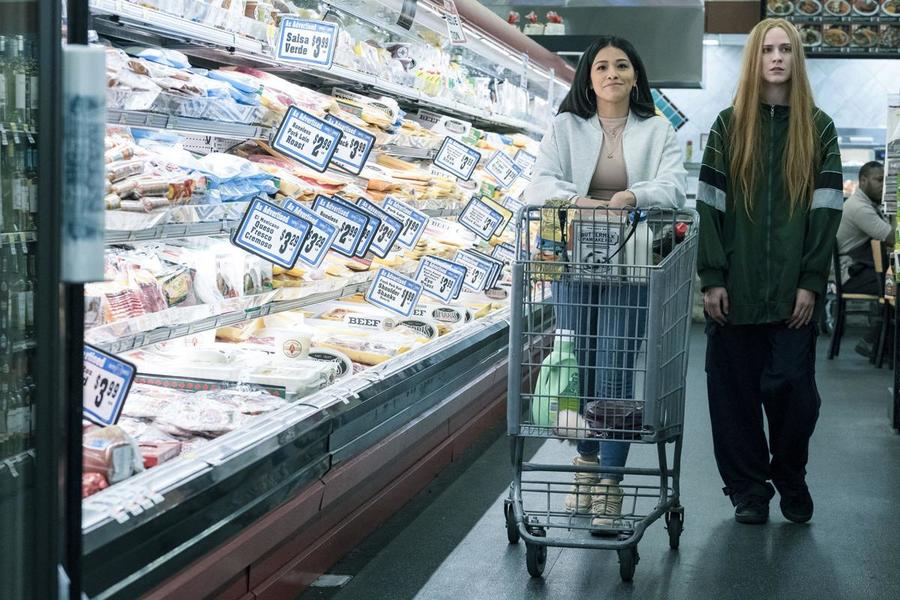 It's been an age since writer, director, actor and all-round artistic type Miranda July's last feature, The Future (2011), but we hear her new film, Kajillionaire, has been worth the wait. It centres on the Dyne brood, a clan of grifters who just about scrape together a living pulling scams on the streets of Los Angeles, who have their dysfunctional lifestyle interrupted when a stranger joins them in their schemes. 7 Oct, 9pm
Wolfwalkers
Dirs. Tomm Moore, Ross Stewart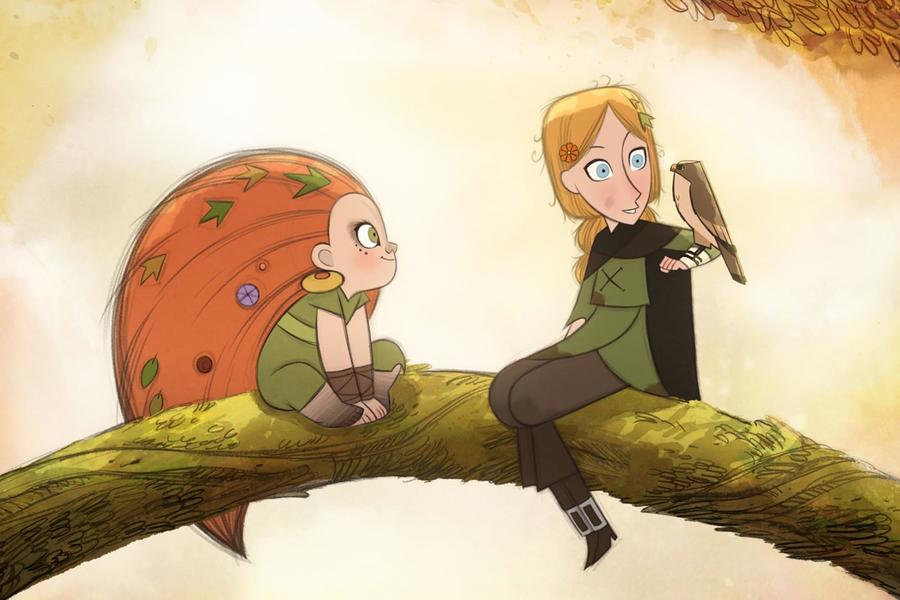 Tomm Moore, the director of jaw-droppingly gorgeous animations The Secret of Kells and Song of the Sea, is once again digging into Irish folklore with Wolfwalkers. Set during the brutal 17th-century colonisation of Ireland led by Oliver Cromwell, the film follows the adventures of a young English girl. She's come to Ireland with her hunter father to help rid the country of its last remaining wolves, but has a change of heart when she befriends a red-haired local girl who's part lupine. Reports are this is as visually dazzling and richly moving as Moore's previous celtic animations. 10 Oct, 6.30pm
Delia Derbyshire: The Myths and Legendary Tapes
Dir. Caroline Catz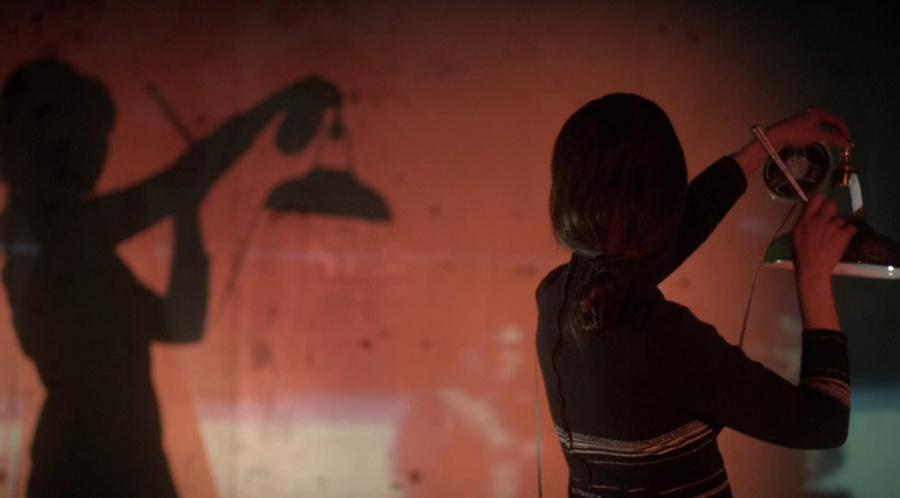 Radio and experimental music nuts will want to tune in to this doc about this pioneering electronic musician and composer whose groundbreaking work at the BBC Radiophonic Workshop is still influencing electronic artists today. Director Caroline Catz bases much of the film around a rich archive of interviews and sounds featuring Derbyshire, as well as the sonic contributions of musician Cosey Fanni Tutti. Word is that the results are fittingly experimental and otherworldly. 15 Oct, 6.30pm
---
BFI London Film Festival takes place online and in various cinemas across the UK (including Glasgow Film Theatre, where 13 films are screening) from 7 to 18 Oct; full details at https://www.bfi.org.uk/london-film-festival