5 Reasons to Look Forward to SQIFF 2016
The programme for the second edition of the Scottish Queer International Film Festival was announced today. Here are five reasons to be excited
The programme for this year's Scottish Queer International Festival has just been announced. From opening film Strike a Pose (29 Sep), which checks back on the fierce male dancers who stole the show in doc In Bed with Madonna 25 years ago, to closer Real Boy (2 Oct), an intimate portrait of a young trans man's relationships with a difficult family and indispensable friends, this year's festival offers up a wide range of films and events. From LGBTQI docs to filmmaking masterclasses to a showcase of queer web series from around the world, here are just five of the reasons why SQIFF should be cherished.
SQIFF is sex-positive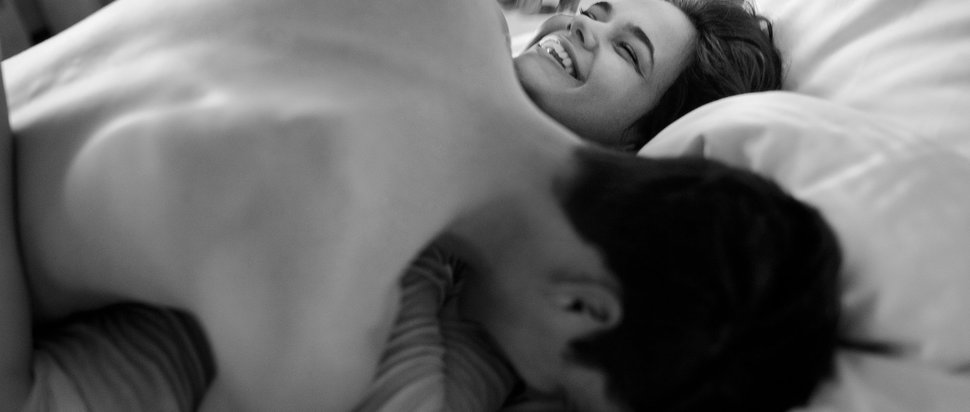 Yes, We Fuck!
Mainstream filmmaking is, on the whole, pretty coy when it comes to sex. Sam Taylor-Johnson's tame – and lame – take on BDSM bestseller Fifty Shades of Grey is a prime example of bashful Hollywood. Sex between people of the same sex in mainstream films, however, is practically non-existent.
Take a look at the recent Star Trek Beyond. Any back-slapping the makers deserve for outing Sulu as gay was nullified when we saw the scene where he interacts with his husband during a short pitstop at a deep space space station. Surely reuniting with your partner after months of exploring far-flung galaxies would have warranted some heat, if not a full on snogfest? What we get in the film is the kind of awkward, unsexy one-armed hug you might give a distant relative, or maybe your dentist. It's not how you'd greet your lover.
There's no such prudishness in SQIFF's lineup. The annual Feminist Porn Night (30 Sep) epitomises the festival's frank approach to sex. Curated by artists Marie Lidén and Natalie McGowan and hosted by writer-producer-performer Emily Benita, the night promises "films from a new generation of feminist pornographers, who continue to challenge sexual stereotypes and reshape norms of mainstream porn."
Some might bristle at the thought of watching porn at a film festival, but SQIFF are all about breaking taboos. You'll find – shock horror! – older people getting down and dirty in SEX & The Silver Gays (2 Oct), a doc on gay octogenarian orgiasts. Even rarer on film is the notion that disabled people have sex lives, so SQIFF's inclusion of the bluntly titled doc Yes, We Fuck! (30 Oct), which considers the pleasure and joy of having sex when disabled, should be celebrated too.
SQIFF loves women

Tchindas trailer
It's well known that female-centred stories still struggle to make it to the big screen, so it's no surprise to see a similar prejudice in queer filmmaking. Scan the programmes of most LGBTQ festivals and you'll find far fewer depictions of female characters than there are male dominated stories. SQIFF is breaking this cycle, most clearly with the Braw Butches event (1 Oct, Glasgow Women's Library), which centers on a screening of Lisa Plourde's tender and funny doc Gender Troubles: The Butches. A couple of shorts will kick off the screening and poet and activist Jo Johnson pops up after for a post-film discussion on butch and masculine queer identities.
We also love the sound of Tchindas (1 Oct), a vérité documentary following transgender woman Tchinda Andrade, who has become the heart and soul of Cape Verde's colourful carnival. She's larger than life and has become such a cultural icon since coming out as trans in 1998 that all queer Cape Verdeans have become known as Tchindas.
Out Run (30 Sep), which centers on Bemz Benedito, leader of the world's only LGBT political party, and her attempt to become the first trans woman in the Philippine Congress, also sounds ace.
SQIFF wants to inspire
SQIFF isn't just about giving audiences access to great queer cinema, it wants to inspire LGBT filmmakers to tell their own cinematic stories too. There's a great range of workshops available this year, one of the most useful being a funding and training seminar (29 Sep) where the likes of Screen Academy Scotland, Scottish Film Talent Network and Scottish Documentary Institute will explain the opportunities open to filmmakers in their organisations.
A masterclass from Yes, We Fuck! directors Raúl de la Morena and Antonio Centeno (30 Sep) will be focused on the process of creating work on the theme of disability and documentary filmmaking on a budget. Independent porn producer and performer Vex Ashley (30 Sep), meanwhile, will tell all about her experience making contemporary pornographic films from a new perspective. Joy Gharoro-Akpojotor (1 Oct), award-winning writer, director and producer of web series Boxx, will also be on hand to discuss storytelling and production for web formats.
SQIFF's queer readings of horror movies

A Nightmare on Elm Street 2: Freddy's Revenge
One of the most pleasing aspects of SQIFF's programming is its eccentric approach to curation, stretching the queer cinema label to films that at first glance might seem an odd fit within an LGBTQ festival context. This is most evident in its queer horror strand, which includes three mainstream horror movies that SQIFF reckon are distinctly queer.
They're screening haunted house spine-tingler The Haunting (2 Oct), which follows a group investigating a reported haunted mansion. Among the party is all-but-openly gay Theodora, one of the few examples of a positive depiction of a lesbian character from that era of film.
The gay subtext is there for all to see in 80s vampire slasher Fright Night (1 Oct), where horror movie-nut Charley Brewster starts ignoring the advances of his girlfriend to spy on the two guys next door. Is it because he thinks they're vampires, or is Charley just into his gay neighbors? SQIFF clearly reckons it's the latter.
There's nothing subtextual, however, about A Nightmare on Elm Street 2: Freddy's Revenge (2 Oct). Jesse (played by gay actor Mark Patton) has something inside of him than needs to "come out" – and it's not just Freddy Krueger. Unlike 99% of all slashers, the victims here are all men, including a sadistic gym teacher who gets whipped to death with towels in the shower and Jesse's frenemy Grady, whom Jesse's prone to wrestling with while semi-naked. And let's not forget the film's tagline: "the man of your dreams is back."
SQIFF loves to party
A final reason to celebrate the return of SQIFF is that it means much-loved queer club night Lock Up Your Daughters is coming out of retirement again. They're teaming up with TRYST to bring you a mouthful of tasty beats for an extra special SQIFF 2016 dance party, taking place at Kinning Park Complex. 
---
SQIFF run at venues across Glasgow 29 Sep-2 Oct – for tickets and full programme details, go to sqiff.org