Silence is golden: HippFest 2020 preview
We take a peek at this year's HippFest programme, featuring a cross-dressing Hamlet, gender-bending steampunk pirates and a live narration by Withnail & I's Paul McGann
Before I saw my first film from the silent era (FW Murnau's Faust, if I recall correctly), I had a very fixed idea in my head of what a silent movie looked and felt like, mostly informed by lazy sketch shows and Mel Brooks' imaginatively-titled silent movie parody... Silent Movie. I imagined a jangly frame rate, over-pronounced acting and arthritic camera movement, and while I did find all these cliches while diving into early cinema, I also found work that's as rich, innovative and varied as anything being put out today.
Anyone needing to be convinced of the multitudes of silent film need look no further than the lineup for the tenth edition of Hippodrome Silent Film Festival (or HippFest for short). It's a rich programme bursting with cinema of all stripes from all over the world. It all kicks off with WWI drama Dawn, a film so controversial in its day that it was heavily cut in Britain. It tells the story of British nurse Edith Cavell, and how she was shot at dawn in 1915 for treason after helping over 200 Allied soldiers escape German-occupied Belgium. In the name of Anglo-German diplomacy, the film was shredded, but the prints that screened in Cavell's adopted home of Belgium remained intact and that's what HippFest's audience will see this Wednesday 18 March.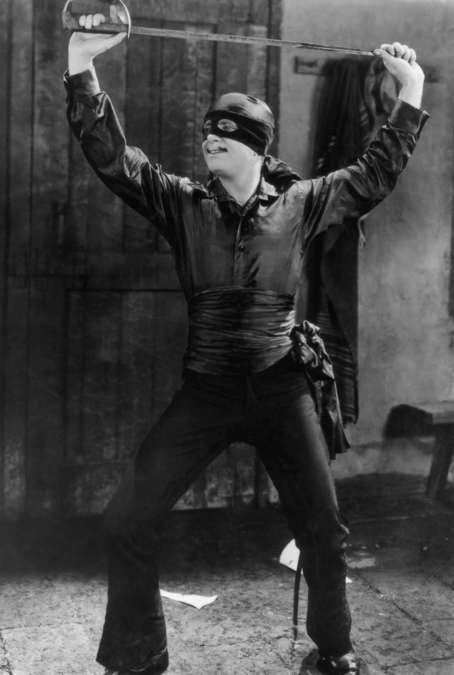 Douglas Fairbanks is Zorro in The Mark of Zorro [image courtesy of HippFest]
There are the type of films in the programme you might expect at a silent film festival: historical dramas (The Loves of Mary, Queen of Scots, which puts the recent Saoirse Ronan version in the shade), derring-do adventures (silent screen hunk Douglas Fairbanks is Zorro in The Mark of Zorro) and plenty of slapstick, including a Laurel and Hardy triple bill. But HippFest offers many surprises too.
There's some silent Shakespeare in the form of the 1921 version of Hamlet, in which Denmark's leading silent-screen actress, Asta Nielsen, takes up the title role. This adds the delicious twist that the indecisive prince was actually born a princess, but has to keep this a secret so they can one day assume the throne. There's more gender-bending too in the wild sounding Filibus, a cross-dressing aviatrix thriller featuring a mysterious sky pirate, a tech-savvy jewel thief and a clueless detective.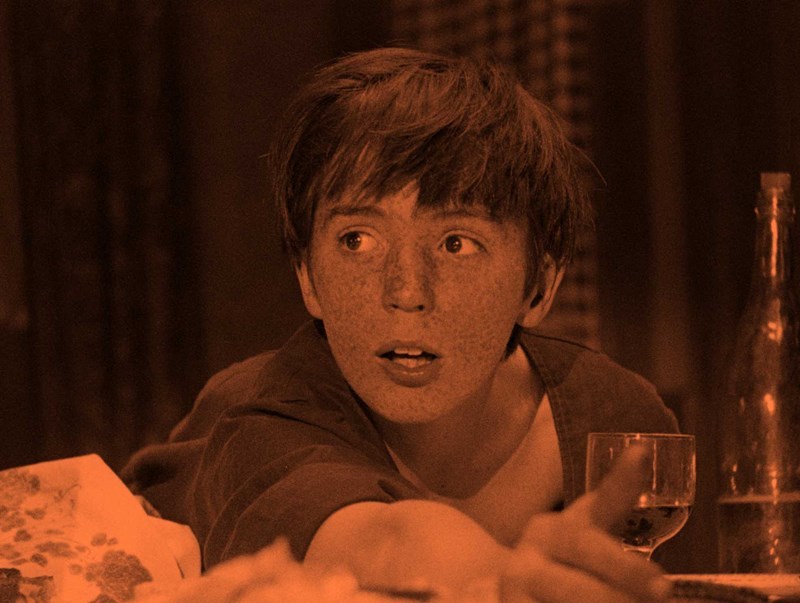 Poil de Carotte [image courtesy of HippFest]
As a redhead with a persecution complex, I'm drawn to Poil de Carotte, about a young boy whose family treats him with disdain because of his freckles and mop of red hair. It's directed by the French director Julien Duvivier (Pépé le moko, Panique), who's not the only legendary filmmaker featured this year. Ernst Lubitsch's brilliant Lady Windermere's Fan, a delirious blend of comedy and melodrama, also screens, as does FW Murnau's symphonic City Girl, which will receive a live score courtesy of The Dodge Brothers (whose number includes film critic Mark Kermode) and silent film specialist Neil Brand on piano.
Add in one of the earliest surviving Chinese features (A String of Pearls from 1926), the first lead role by Marlene Dietrich (1929's The Woman Men Yearn For) and a live narration by a much-loved actor (Withnail & I's Paul McGann performing to HippFest's closing night gala, L'Homme du Large) and you have an unmissable weekend of silent on the horizon.
---
HippFest, 18-22 Mar, Hippodrome, Bo'ness
hippodromecinema.co.uk/silent-film-festival/