Learn your queer cinema history with Queer Classics
Teen movie Love, Simon has been claimed as a landmark moment for LGBTQ+ cinema by critics, but celebrating this tepid take on queer identity serves to overlook the great LGBTQ+ films of the past, some of which screen at new festival Queer Classics
Leafing through reviews of Love, Simon – the recent teen movie about a closeted gay high school kid who starts an anonymous online romance with another closeted kid at his school – you might well assume that its release marked a landmark moment for LGBTQ+ cinema. The reception has been overwhelmingly positive, with many critics expressing the idea that Love, Simon has entered unchartered territory. Apparently, it's a "genuine groundbreaker" (Rolling Stone), "a pioneering film" (The Atlantic) and, even, "an unfettered breakthrough moment" (The Guardian). However positive critics are being, and however nice it is to see a same-sex romance front and centre in a major studio production, it is worth thinking critically about whether or not it deserves all the praise.
The release of a mainstream LGBTQ+ production certainly equals progress in terms of visibility, but it strikes the wrong note somehow. As anyone who's seen Love, Simon can attest, Simon (as played by Jurassic World star Nick Robinson) is one of the most vanilla characters to ever grace the big screen, even by teen movie standards. Clean-cut and all-American, Simon is the type of cookie cutter young adult that so frequently populates Disney Channel productions yet rarely exists in real life. His status as a 'good guy' is constantly being underscored, the script writers obviously believing that it's vital the audience are assured that he's the type of teenager who prefers to "drink way too much iced coffee while gorging on carbs" rather than sneak out to house parties.
It seems that Love, Simon's popularity with critics is partly due to the protagonist's innocuousness, his ability to connect with a mainstream audience. But why should the importance of a film within queer cinematic history be measured by its palatability? For all its surface likability, Love, Simon is cynical: the result of a bunch of industry players cashing in on the 'trend' of media representation. Rather than seeing the film for what it is, critics are selling it to audiences as some kind of magical cure for the very real issues that face queer teens.
By playing up the fact that Simon is just an "average teen with a big secret", the film consciously rejects queer culture and its history to appeal to a majority heterosexual public. Furthermore, Simon's status as white, cis and middle class makes him representative of a small portion of the LGBTQ+ community, begging the question: who, exactly, is Love, Simon for?. It needs to be acknowledged that Simon's experience is not a universal expression of the queer condition; failure to do so is an act of wilful erasure.
Queer communities must reject the notion that they should be grateful for each and every instance of LGBTQ+ representation in mainstream media – particularly when this representation presents queerness in strictly heteronormative terms. Celebrating Love, Simon only serves to overlook, and ultimately marginalise, the efforts of independent filmmakers who have been exploring queer identity on screen for decades. Love, Simon did not emerge from a vacuum; far from it.
Learning from the Queer Classics
Queer cinema is rich and diverse, with a history punctuated by innovation, resilience and defiance of heteronormative and cissexist norms. Beyond the success stories of recent years – Moonlight, Blue is the Warmest Colour and Carol, to name a few – western queer cinema stretches back as far as 1895, to the suggestions of male homosexuality in the Dickson Experimental Sound Film. This is why it is so counter-productive to accept the narrow definition of LGBTQ+ identity that Love, Simon offers up, particularly when independent cinema has consistently served as a space for the exploration of the queer spectrum and the formation of countercultural queer aesthetics.
There's an evident beauty in diversity, made apparent when we consider the myriad identities grouped under the label 'queer', and the cinema created for and by individuals who identify as such. There's a world of difference between, for example, Un Chant d'Amour, Jean Genet's oneiric representation of homosexual longing; Pariah, Dee Rees's unflinching portrayal of queer coming of age; and Hedwig and the Angry Inch, the rock'n'roll musical charting trans and non-binary identities. Even this very limited sample of queer films goes to show that there is no singular way of making queer cinema; just as there is no single way of being queer.
This month in Glasgow, the Centre for Contemporary Arts is hosting Queer Classics, a mini-festival to showcase this diversity, as well as to raise funds for a queer-focussed artist film commission by Glasgow-based artist Andrew Black. From 25-26 May, a curated edit of classic LGBTQ+ films will be screened – Tangerine, Pink Narcissus, Paris Is Burning, The Watermelon Woman, The Naked Civil Servant, Funeral Parade of Roses and Orlando. Ahead of Queer Classics, we caught up with the festival's curator, Lydia Honeybone, about curatorial choices, mainstream representation and where she sees queer cinema heading in the future.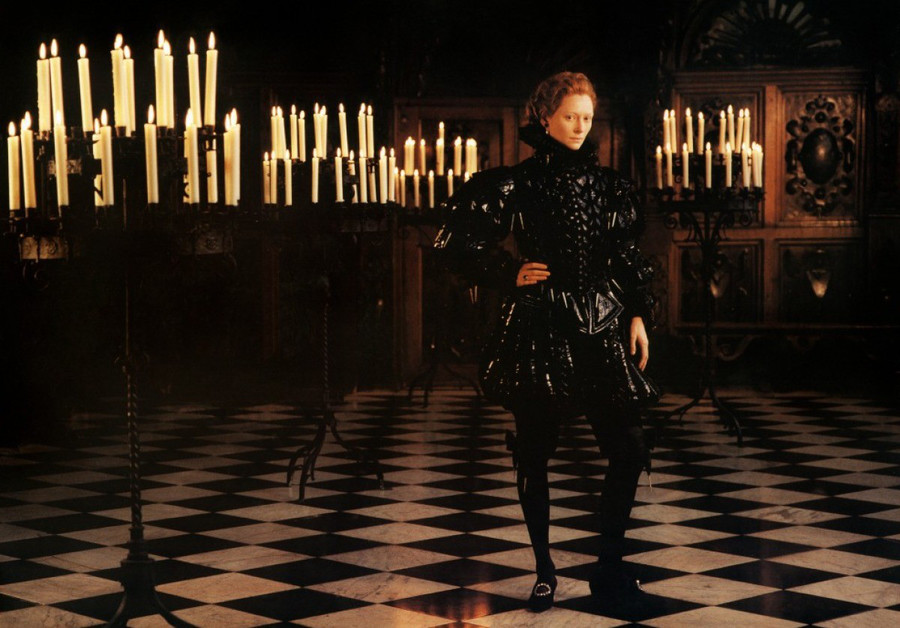 Tilda Swinton in Orlando
Lydia Honeybone on CCA's Queer Classics
While she admits her line-up was influenced by the necessity to get 'bums on seats', this hasn't compromised her passionate engagement with each and every film on the programme, as she explains: "I programmed thinking, 'What would I absolutely have to go see if it were being screened in a cinema?'"
Continuing, she says, "I've loved programming this mini film festival! I've made all my choices from the heart. These films are certainly representative of my own 'coming out' or coming to understand queer culture. I'm still crushing on Tilda Swinton, who plays the gender-shifting title role in Orlando. I first watched many of the titles as a kid. We had them recorded off the telly on old VHS tapes. My little sister and I would watch them on repeat."
The thinking behind her selection is intimately entwined with the importance of commemorating previous LGBTQ+ generations. "As queer culture is becoming increasingly integrated (or subsumed) into the mainstream it becomes ever more important to remember the generations who came before us and fought for our rights. The queens of Harlem in Paris is Burning, the trans working girls in Tangerine and the 'gay boy' of 1960s Japan in Funeral Parade of Roses."
Tangerine and the future of LGBTQ+ cinema
As well as looking towards the past, it's also important that we begin envisaging queer cinema's future. Referring specifically to Tangerine, the most recent of Queer Classics' selection, Honeybone goes on to speculate that queer cinema will feature increasingly nuanced depictions of the gender spectrum. "Tangerine, the most contemporary film on the programme, really paved the way and really embodied a truly queer spirit through its unconventional filmmaking techniques. It honestly represents trans people, people of colour and people surviving on the margins of mainstream society.
"I think more could be done in terms of non-binary representation. I would love to see a movie where a character is content with their them/they status rather than the traditional narrative of being born in the wrong body and transitioning. I'd like to see more non-binary representation on screen in general."
Expanding upon where she sees queer cinema headed in the future, and thinking about how this could be enacted via her own curatorial practice, Honeybone says: "As I hope to show with Queer Classics, queer cinema has always had honest, diaristic tendencies (and/or outlandish, fantastical stories as in Pink Narcissus). I'd like to see this legacy reflected in contemporary cinema that sincerely represents non-binary folk rather than the aforementioned 'wrong body' narrative and films depicting bi-sexuality in a more positive, less performative light.
"I hope cinema is heading this way, towards normalising without minimising the queer lived experience. But on the other hand, I would really like to show more outlandish queer fantasy. I dream of screening some Kenneth Anger at future festivals."
---
Queer Classics, CCA, Glasgow, 25-26 May. Full details at queerclassicsfilmfestival.com