Meet the stars of Glasgow Short Film Festival 2022
As is now tradition, we speak to some of the filmmakers behind our favourite shorts at this year's Glasgow Short Film Festival
Maryam Hamidi on Bahar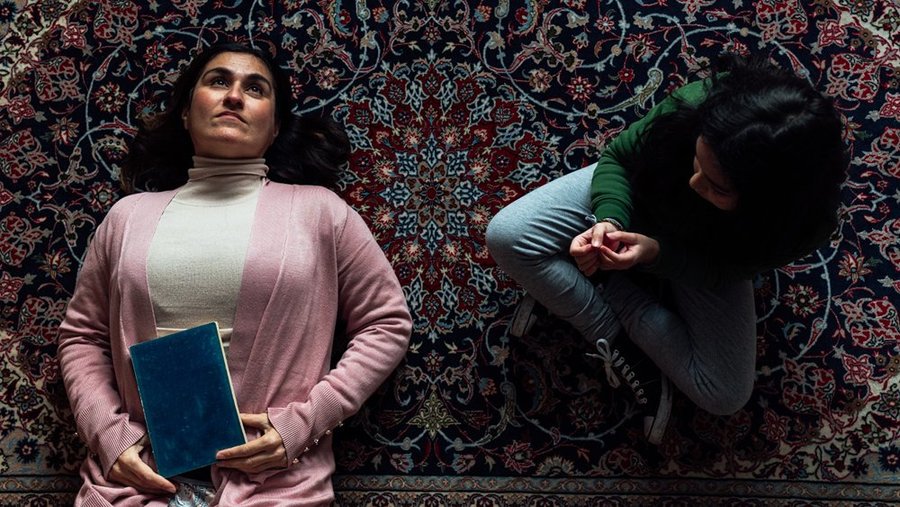 Film and TV were Maryam Hamidi's first loves. "Escapism was crucial for our mental health as an immigrant family," she tells us, "and helped me and my siblings understand our hybrid culture after moving to the UK from Iran." She toyed with directing when she was younger, making videos at college, but ended up pursuing a career in front of the camera instead. Most of her acting has been on stage, although you might have seen her in feature films like Wild Rose and The Last Bus, or during her ​​three-year stint on Glasgow soap River City. "Working as an actor on screen projects lit a fire in me for screenwriting and directing," she says.
She's now stepped behind the camera. First for zombie apocalypse romance Bloody Love and now Bahar, a dazzling short exploring the inner turmoil of a mother who's haunted by grief for her dead daughter – figuratively and potentially literally too. Hamidi always wanted to incorporate genre into her scripts. "For me, drama needs something to elevate it, whether in story terms or picture terms, and I'm always reaching for the supernatural to unlock that inner dimension of character psyche."
Hamidi cites three Iranian films that gave her the confidence to play with genre while also holding on to her own voice: Ana Lily Amirpour's A Girl Walks Home Alone at Night, Babak Anvari's Under the Shadow and Shirin Neshat's Women Without Men. "Exploring Iran's painful socio-political transitions through the lens of horror and magic realism was a revelation," she says, "and I feel like grounding genre elements in social drama is where I find really charged up stories."
Bahar centres on Narges, a single mum and professor of Iranian literature, who might be losing her grip on reality. For ten years she's been mourning the death of her eight-year-old daughter, who was killed in a car accident, and she's become convinced the creeping mould that has enveloped the walls of her family home is the manifestation of the girl's lingering spirit.
"The premise grew from witnessing the slow and sometimes toxic impact of 'empty nests' on the elder immigrant women in my life," explains Hamidi. "The convergence of visceral bereavement and loss of identity and purpose, when your children leave home, felt quietly urgent to me. The supernatural textures grew from the truth of the characters, and this developed loads in collaboration with my producer Alysia Maciejowska and the rest of our creative team."
Hamidi's ambition for the film is that it will help open some eyes to how grief continues to evolve over decades. "Within repressed cultures we often expect people to move on from grief, which breeds this toxicity. I hope this visceral, mouldy expression of that is ultimately cathartic for people."
---
Sean Lìonadh on Too Rough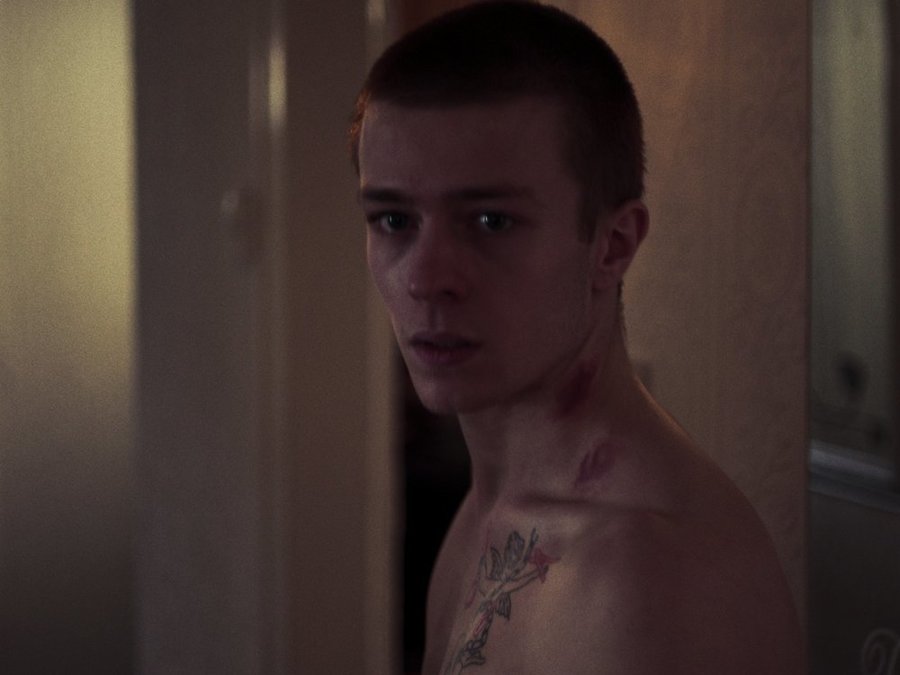 When we catch up with filmmaker and poet Sean Lìonadh, he's fresh from a trip to SXSW in Austin, where his new short Too Rough was making its international debut. "During my first screening, an 'Amber Alert' went off and we were all texted by the government to tell us a child had been kidnapped," he recalls. "Everyone seemed unfazed by it, like it was a common occurrence…" That wasn't the only culture shock. "During the film itself, I felt there were some jokes where the audience may have felt they weren't allowed to laugh. In Scotland, people were roaring. I think our humour is a lot darker. Despite that, I could hear a lot of sniffling, so the emotion seems to be viscerally universal."
It's no wonder emotions cut through. Too Rough is raw and visceral, particularly for any queer person with vivid memories of the closet. It sees Nick, a gay teen still uneasy in his sexuality, wake up in horror after a night of partying when he realises he's brought his boyfriend home to his single bed under the roof he shares with his highly dysfunctional and blatantly homophobic parents. Lìonadh delved into similar themes of shame and homophobia in previous works like Time to Love. It's clearly a subject he's compelled to explore in his poetry and through cinema.
"Shame has unfortunately been the experience of the LGBTQ community for centuries," he says. "That makes it sound like a collective experience, but when you're in it, it feels like you're the only person who has ever felt like that. I've been trying to understand it for so long now, and the best way I can do that is through making it visible. Visibility is the antithesis of shame – because we hold others to a completely different standard than we hold ourselves. When we are ashamed of ourselves, it feels right in some way. When we see others ashamed, we suddenly recognise something is very wrong. That empathy frees us, makes us caring, makes us soft. I really want my work to invite people to soften."
It's no surprise Too Rough has been a success in America and at home: both cultures' cinema sensibilities are present in his work. He's particularly influenced by two directors: Lynne Ramsay and Andrea Arnold. "I'm so inspired by both of those female filmmakers – they can manage the huge and the minuscule. In Ramsay and Arnold's work, we have both the beautiful, European, 4:3 cinematic qualities, and also the widescreen open plain sensation of Hollywood. These women are courageous and go to some of the darkest places I've seen. I would love to follow in their footsteps."
---
Cat Bruce on Dùsgadh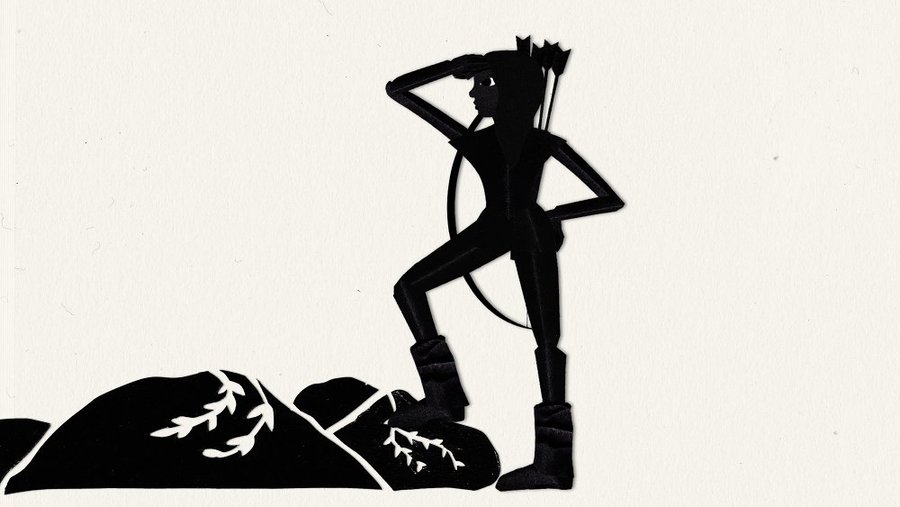 As one of Scotland's most talented young stop-motion animators, Cat Bruce has forged a career bringing inanimate objects to life. But that wasn't always the plan. She rocked up at Edinburgh College of Art intending to study the more static art of sculpture, but switched degrees after getting a taste for animation in first year. "I completely fell in love with it," she tells us. "I really enjoyed the process of expressing ideas and telling stories through moving images."
And what images. In No Place Like Home and The Golden Bird, Bruce utilises gorgeously tactile models and puppets while films like Vincent Black Lightning and her beguiling new film Dùsgadh see her work in a black and white cut-out style. Animation tends to be a fastidious and exacting business, but in Bruce's hands there's a thrilling freedom to the work. "Messy" and "haphazard" are the first two words Bruce reaches for when describing her work. "I am aiming to be precise, but at the same time I lose patience. It becomes like a casserole I have made with whatever is in the kitchen and I will never remember the recipe for."
Dùsgadh's stew was cooked up by Bruce and folk band Breabach over lockdown. It's based very loosely on the Highland fairytale The Sea-Maiden and features a fearsome two-headed dragon, a plucky hunter who's transformed into a dog and a mysterious kelpie who sends the hunter on a magical quest. The soundtrack comprises five new pieces of music, one from each of Breabach's members, while Bruce dazzles with the animation. It's been a fruitful partnership.
"I find sound and music very helpful to visualise ideas and stories," says Bruce. "When working in collaboration with Breabach, they have always been very open with how they approach the projects, so it feels very free. With Dùsgadh, we started with some folk story ideas, based around themes of awakening, then the band came up with some music based on the story chapters and I responded to this in the animation."
This isn't the first time Bruce has dabbled in folklore. Her ECA graduation film The Golden Bird was a Brothers Grimm adaptation. "I see fairytales as malleable structures to build new stories upon," she says. "The nature of them is to change through each telling." Dùsgadh feels even more embedded in the fairytale realm thanks to its form. Constructed in the black cardboard silhouette, it instantly calls to mind the great German animation pioneer Lotte Reiniger (The Adventures of Prince Achmed). Homage wasn't the only reason for using this technique. "In some ways I used it because of the connotations with Lotte Reiniger films, but I decided on that style because of the way the simpler forms leave space for imagination. The less detail in the image, the more the viewer's mind can fill in the blanks."
---
Razan Madhoon on Go Home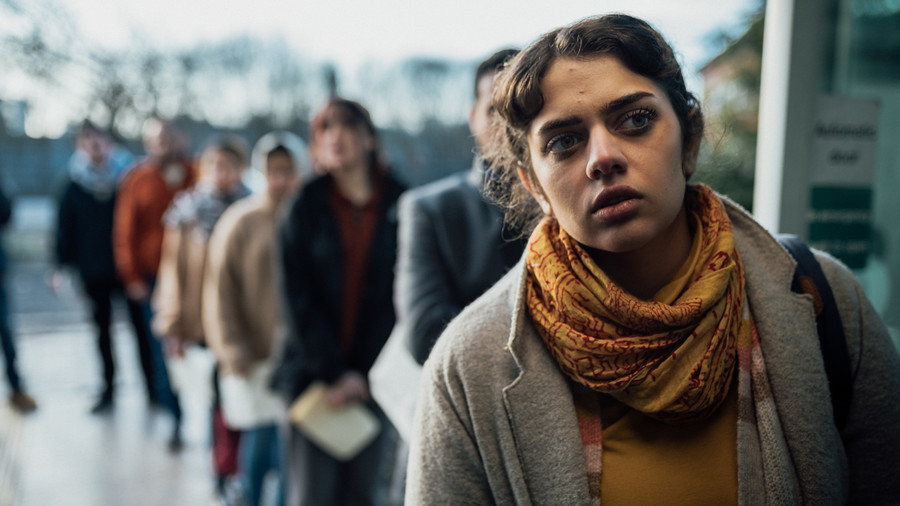 Razan Madhoon's route to filmmaking was a circuitous one. "Back home in Gaza I did a degree in journalism and I worked as a TV reporter and programmer and directed news-led documentary films, but I have always been interested in directing fiction." After winning a Chevening international scholarship, she moved from Palestine to Scotland to begin an MA in Film Directing at the University of Edinburgh.
Go Home is Madhoon's professional debut and takes us inside the Kafkaesque bureaucracy of the UK Home Office. "It has been an idea on my mind since I claimed asylum in the UK in 2017," she says. "I claimed asylum to be able to stay in the UK and went through the tough and bureaucratic asylum process myself. The film is my own observations of the immigration centre and the people I met there – either the officers who worked there or the other asylum seekers who were waiting for hours for their interviews."
As you would expect from a film by a former journalist, Go Home is rich in detail and feels deeply authentic in its depiction of the UK's dehumanising asylum process. Raw, realist films are the work to which Madhoon says she's naturally drawn. "I like to be truthful to reality and close to the characters I'm portraying in my films. That's why I appreciate realism in cinema and the documentary-like approach, like what we see in the films of the Dardenne brothers, Claire Denis and Andrea Arnold. It's an authentic and honest representation of the realities of the people and their experiences."
What makes Go Home so powerful is the fine-grained performances Madhoon has elicited from her faultless cast, and the riveting parallel editing structure she employs. Throughout the film, action intermittently switches between the experience of a young Palestinian woman trying to claim asylum in the UK and the point-of-view of a Polish asylum officer who's encouraged by her hard-nosed boss to reject genuine asylum claims. Madhoon herself was interviewed by a female asylum officer who had a foreign accent. "I kept thinking, 'we are alike, we both want a home accepting us as we are both challenged by the same political system and its hostile policies towards foreigners.'"
The parallel story lets the film speak to every immigrant who has made the UK their home but is still faced with a government set on alienating them. "We are all in the same boat no matter what our backgrounds are." We ask what she hopes UK-born audiences will take away from Go Home. "More sympathy and understanding of refugees and immigrants' need for home, freedom, and acceptance," she says. You'd be a callous person to come out of Madhoon's deeply empathetic film with any other notion.
---
Daniel Cook on The Bayview
Daniel Cook is a filmmaker drawn to people on the fringes of mainstream society. He stumbled across a passion for shooting documentaries almost by accident in 2016, while studying for a Master's at Edinburgh College of Art. "I had been out photographing a charismatic New Town resident called Graham Croan Bee," Cook recalls. "I also happened to take some video on my DSLR as a bit of an experiment. When I presented my work to the tutors they were totally into the video, and I made this footage into my first short documentary. From then on I've been persevering with lots of different documentary film ideas around Scotland."
He cites "slow documentaries" such as Gianfranco Rosi's Sacro GRA among his influences, as well as the great Taiwanese director Tsai Ming-liang, who's known for his long, static shots filled with rich visual details and seriocomical surrealism. You see shades of both in Cook's elegant observational doc The Bayview, which takes us inside a ramshackle guest house in Macduff, a small fishing village in the northeast of Scotland, that's become a refuge for an international collection of fishermen seeking some semblance of a home away from home.
The heart of the film is American ex-pat Susie, The Bayview's gregarious proprietor who's become a mother figure to the dozens of itinerant workers, from Eastern Europe to The Philippines to Ghana, who wash up on Macduff's docks along with the catch of the day. Cook patiently observes the pop-up community that's formed around Susie and The Bayview.
Another key character in the film is Matt, Susie's adopted son, who's Tongan. "I had always liked the idea of hanging the film around Susie's matriarchal personality," says Cook. "There's a nice synergy about all these characters when they are in a room together. Particularly Susie's love for Matt as well as the younger men coming off the boats; they are like an extended family. I thought Matt's uncertainty about The Bayview's future acted as a bit of an allegory in parallel to the lives of the fishermen, who have precarious futures working in these uncertain times."
The film appears to take place across a single day, but in reality Cook had to spend a significant amount of time at The Bayview for its residents to get fully on board with what he was trying to achieve. "It was important that the people involved trusted me, felt respected and were happy with the arrangements," he says. "I have lots of footage where people felt awkward or tried to break the silence by acknowledging my presence. But eventually, with time, I became good friends with those involved and they were able to relax in front of the camera."
Cook says his aim was to take us on an intriguing journey into the lives of others that people don't necessarily know exist. "This is a traditional Scottish fishing village where locals have contrasting views about welcoming much needed migrant fishermen into the fold. So it's a great thing to see Susie's and Matt's solidarity with the fishermen and their work within the community when times are hard and kindness much needed."
---
Go Home screens in Scottish Competition 1: Tiny Changes, 24 Mar, CCA, 6.30pm
Too Rough and The Bayview screen in Scottish Competition 2: Branches, 25 Mar, CCA, 6.15pm
Bahar and Dùsgadh screen in Scottish Competition 3: A Different Sphere, 26 Mar, CCA Glasgow, 6.45pm