Live scores at GFF 2018: Mica Levi and Sacred Paws
Oscar-nominated composer Mica Levi heads to Glasgow with Wrangler for The Unfilmables, while Sacred Paws perform a live soundtrack to Margaret Salmon's speedway documentary
Glasgow Film Festival know how to match a movie with music. Recent highlights from their always vibrant Sound & Vision strand have included a folk concert at Barrowlands paired with Aidan Moffat-fronted doc Where You're Meant to Be and a reunion of half of Glasgow's 90s music scene for Lost in France. This year's Sound & Vision announcements are similarly enticing. 
Sacred Paws score Margaret Salmon's Mm
Scottish Album of the Year Award winners Sacred Paws make their soundtrack debut with the score to Margaret Salmon's Mm, a poetic documentary about the Berwick Bandits, an all-male Speedway motorcycle team. The film is described as "part-feminist linguistic investigation, part-child's learning tool" and pairs the explosive sounds of speedway alongside live music and voice from the post-punk band.
The screening is paired with an exhibition at Tramway of some of Salmon's other films, which tend to be portraits of everyday people that weave together poetry and ethnography.
Mica Levi and Wrangler score The Unfilmables
Also heading to Glasgow on live score duty will be acclaimed musician Mica Levi, who's now an old hand at this film composing lark following knockout scores for Under the Skin, Jackie and the recent Marjorie Prime. Her latest is part of a collaboration with her sister Francesca Levi on The Unfilmables, a project where film, music and imagination collide to present the greatest films never made.
The Levi sisters have re-imagined Sergei Parajanov's masterpiece The Colour of Pomegranates, taking the vibrant story from Armenia to the north of England to create The Colour of Chips, "the lost British-classic-that-never-was."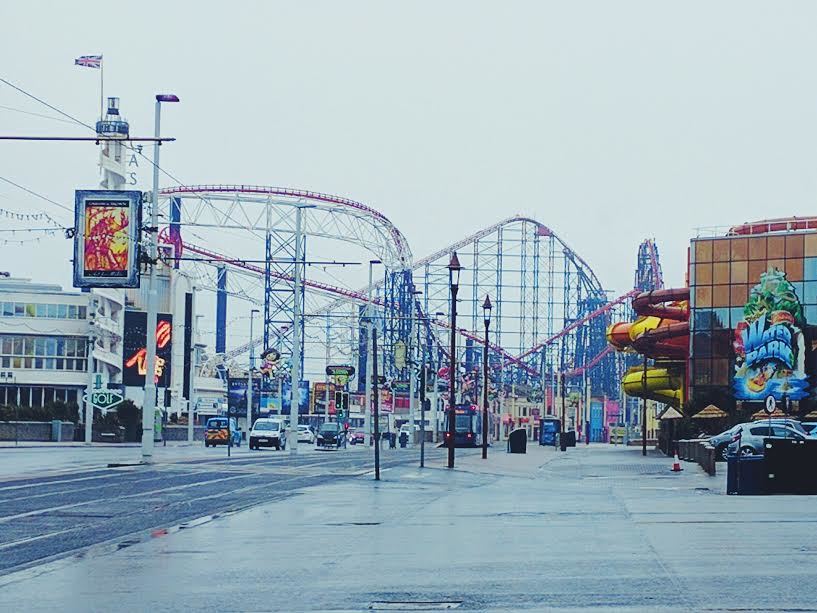 Still from The Colour of Chips
The Colour of Chips plays in the first half of an audiovisual double bill with The Tourist, which is based on one of the greatest sci-fi scripts ever written. No, we're not talking about the Johnny Depp-Angelina Jolie caper from 2010 – you only wish that didn't exist – but Clair Noto's wild script about a sex-charged alien underworld in the heart of Manhattan.
Quadrophenia director Franc Roddam – inspired by concept art from HR Giger – attempted to make the film in the early 80s, with Francis Ford Coppola as producer. When Coppola's Zoetrope Studio fell into financial trouble, The Tourist was lost to cinema history... until this resurrection which sees Wrangler (the electronic supergroup made up of Cabaret Voltaire's Stephen Mallinder, Phil Winter from Tunng, and Benge) imagine a score for Noto's dark sci-fi, which will play with visuals from Tash Tung and Dan Conway.
"Glasgow Film Festival is thrilled to be working with some of the leading artists across visual arts and music for these live events as part of our Sound & Vision and Crossing the Line strands," said Sean Greenhorn, GFF's programme manager. "We are delighted to welcome Mica Levi to the festival, whose Oscar-nominated score to Under the Skin beguiled audiences as our 2014 closing gala, and to celebrate Margaret Salmon's moving image work with a live event and exhibition, after screening her works at previous editions of the festival."
GFF School Disco: Gregory's Girl v Clueless
Already announced is another of GFF's immersive event screenings, which gives you a chance to choose between two high school movies. It's a choice as tricky as Sophie's, as the films are two of the finest examples of the genre. You might opt to travel back to 80s Cumbernauld for Bill Forsyth's beguiling comedy Gregory's Girl, which follows a baby-faced John Gordon Sinclair as the eponymous gangly teenager with a major crush on Dee Hepburn, the school footy team's star striker. Or you might say to yourself, "As if!", and head instead to the fashion conscious 90s LA for Clueless, Amy Heckerling's razor-sharp riff on Jane Austen's Emma.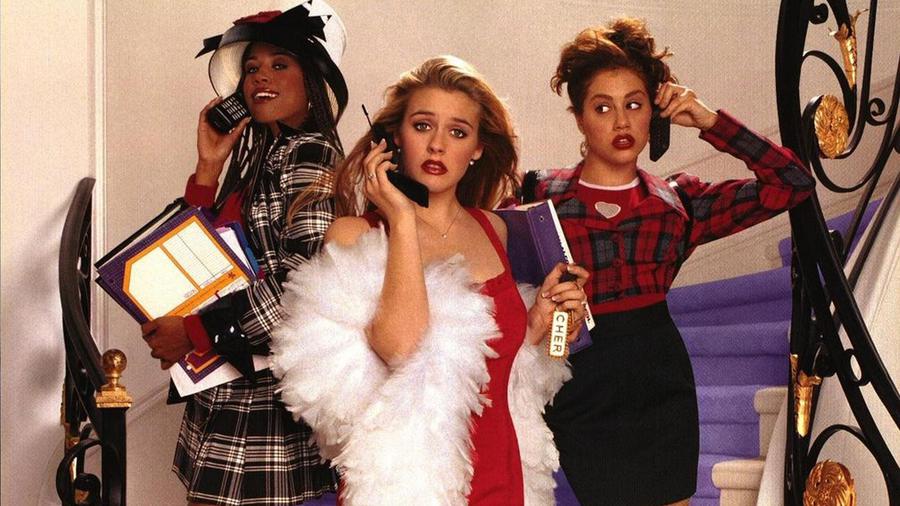 Whatever you choose, both screenings will come together post-film for a massive school disco with DJs spinning favourite dance floor bangers and heartbreakers from across the decades. Prom dress or tux would be suitable attire, or maybe you'll go for school footy kit if you opt for Gregory's or take inspiration from the plethora of nifty outfits worn by Alicia Silverstone's Cher in Clueless. Snap up your tickets soon – these special screenings sell out in a flash.
Tickets to The Unfilmables and Mm go on sale Thu 14 Dec and GFF School Disco: Gregory's Girl and Clueless go on sale Wed 20 Dec from glasgowfilm.org/festival
GFF 2018 runs 21 Feb-2 Mar, with the full programme announced 24 Jan