Glasgow Youth Film Festival: Young Programmers' Highlights
The Glasgow Youth Film Festival Young Programmers – the GFT's team of sharp young film-fans aged 15-18 – introduce some of the films screening in this year's festival

Heathers
Dir. Michael Lehmann
At this point, if you haven't seen Heathers, then what are you even doing!? Murder, teenage cliques, Christian Slater! What's not to like?
Veronica Sawyer (Winona Ryder) is royally regretting her decision to join the infamous Heathers clique that launched her social status from loser to mean girl. When head bitch Heather Chandler (Kim Walker) humiliates her, Veronica decides to take revenge. With the help of the clearly damaged, psychotic and hauntingly pretty JD (Christian Slater), Veronica is led down a twisted yet hilariously funny path of murder and teen suicide.
This film surprised me. It's so mind-bendingly 80s that I – a Gen Zer – forgot it was literally from that time and thought it was a collection of references.
I love this film. The irony mixed with tongue-in-cheek humour is a perfect match. And over the years it's proved itself a timeless classic, tackling issues of teen depression, suicide and the obliviousness of adults in a way that's still relevant today – all the while being hilarious. Certain scenes haven't aged well, I must admit, specifically the one where JD pulls out a gun in school. But despite the odd dated elements, Heathers is a funny, clever and sarcastic film that should speak to a lot of people. [Nadia Coia]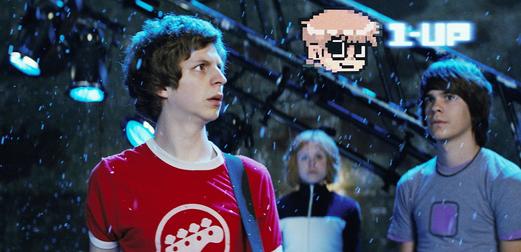 Scott Pilgrim vs the World
Dir. Edgar Wright
Not so long ago in the mysterious land of Toronto, Canada, Scott Pilgrim was dating a high schooler. What else do you need to know?
In Edgar Wright's fourth feature-length film we follow the precious little life of 23-year-old Scott Pilgrim (portrayed by Michael Cera) as he struggles with all of life's typical problems: being in between jobs, playing bass guitar for his failing band, dealing with relationship problems and fighting his girlfriend's seven evil exes in order to continue dating her.
Based on Bryan Lee O'Malley's graphic novel of the same name, Wright's hyperactive style works incredibly well with the film's comic book aesthetic, with sound effects appearing on-screen along with eye-popping super-powered battles in which hipster Toronto suddenly resembles a live-action arcade game.
The casting for the film is impeccable. Keiran Culkin steals every scene he's in as Wallace Wells, Scott's sarcastic roommate. Even the small, subtle details and easter eggs that Wright is now famous for all add up to vastly improve the quality of the movie as well as making it endlessly rewatchable for years to come.
With epic fights, killer comedy and some genuinely charming moments – oh, and of course, garlic bread – this movie is not one to miss. [Matthew Cowan]
Sun 15 Sep, Maryhill Burgh Halls, 6pm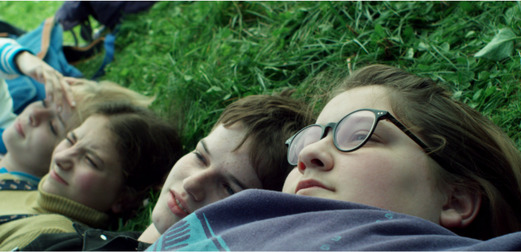 Stars by the Pound
Dir. Marie-Sophie Chambon
Stars by the Pound is a heartfelt, down to earth and intimately real look at mental illness. The film follows a young French girl, Lois, who dreams of becoming an astronaut, but is held back by her weight.
The way the film portrays Lois's eating disorder is painfully real and to someone who has experienced one, it's the best portrayal of anorexia in media I've ever seen. There are shots in the film that are genuinely breathtaking, and some so claustrophobic that you feel as if you're trapped inside Lois's mind and body along with her.
There are painfully funny moments too, mostly coming from Lois's interactions with the other girls in her mental health unit. The dark humour in these exchanges complements the general air of quirkiness throughout the film. I would advise anyone attending GYFF to see this film. [Alex Cunningham]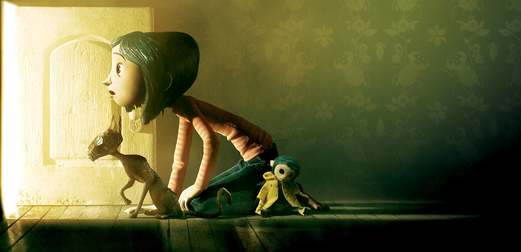 Coraline 
Dir. Henry Selick
Coraline (not Caroline!) is bored with her life and her uninterested parents, then she discovers a secret door; a passage to another world. She enjoys her new life in this dreamy parallel universe – until it becomes a nightmare, that is. "I used to hate button-eyed dolls anyways."
Henry Selick, who made The Nightmare Before Christmas, shows his mastery of stop-motion animation and gives us a different take on the traditional storytelling form – again! Everything is handmade: 150 sets, 250 dolls and an unbelievable number of dogs! Style and creativity are melting through the scenes; the inconceivable patience and hard work put in to create this aesthetic is there for all to see.
Reportedly Neil Gaiman's favourite adaptation of his work, Coraline proves that a film can be scary without being a blood bath, with walking hands, button eyes and talking cats among the disquieting imagery. Selick's film acts like a thriller rather than a kids' movie, but it's also a vivid fairytale for children and is full of beautiful detail about the trials of growing up.
You can watch this masterpiece comfortably with your seven-year-old kid, alone or with your lads and still enjoy it to the fullest. Don't forget, some doors should never be opened. [Seyma Dag]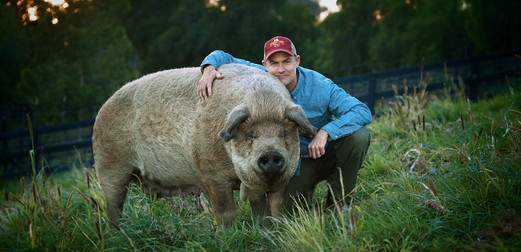 The Biggest Little Farm
Dir. John Chester
Picture this. You are on the outskirts of LA. The sun is shining and you're sitting on a hill looking down at a picturesque farm. Just a few feet below are acres and acres of trees, all growing different fruits and all with a distinct purpose. In the distance, you are able to see the chickens, turkeys, pigs and other animals that bring the farm around you to life. You are able to see that all the things on the farm are intertwined, all are connected to one another.
With an uplifting message that shows you can do anything with a dream and a little bit of hard work, The Biggest Little Farm is a must-see documentary. Set over seven years, we are able to see the journey of husband and wife team John and Molly – and Todd, their dog, who is arguably one of the best parts of the whole documentary.
Not only does The Biggest Little Farm show John and Molly's struggle to create a functioning traditional farm in a world that is now almost completely overrun by industrial farming, but it also shows the hurdles they have faced and the amazing journey of growth that the farm goes through across the period of filming.
The Biggest Little Farm takes you on an adventure. It makes you feel as though you were also there with John and Molly at the beginning when their idea of owning a farm was only a dream. As each new problem arises, you are on the edge of your seat about the outcome and effects that it could have on the farm, but with every win you too find yourself proud of the accomplishments that have come from those who are at the roots and the heart of the farm, those who stuck with the dream through the hard times.
Over seven years, a lot can change, and The Biggest Little Farm is a perfect example of how not all change is bad, that even something like running a farm is possible if you believe in it enough. It shows change can bring new life to old grounds and that with some love, anything can become something. [Isobel Speirs]
---
Glasgow Youth Film Festival, Glasgow Film Theatre, 13-15 Sep
glasgowfilm.org/glasgow-youth-film-festival