French Film Festival 2017: Vive le cinema
The annual French Film Festival celebrates its 25th year with a wide-ranging programme of French film old and new. We take a look at some of the highlights
With the shadow of Brexit hanging over our heads – a bit like the Sword of Damocles, only it's been placed there by us – the annual French Film Festival UK, which celebrates its 25th anniversary this year, feels as important as ever. Theresa May and David Davis would do well to make it to a few screenings; they're clearly in need of a closer understanding and empathy with our neighbours across the Channel, and they would no doubt glean some from a few hours in the presence of the films in this year's rich and eclectic line-up.
As ever, the festival allows Francophiles to get an early look at some of the biggest French films due to be released in the UK in the coming months, as well as see many French films that won't necessarily be making it to a cinema near you. In the former category you'll find The Workshop, the latest thought-provoking picture from Laurent Cantet. Like his knockout Palme d'Or winner The Class, The Workshop is a film of explosive dialogue and performance. Set in a down-at-heel port of La Ciotat in the south of France, the workshop of the title is a writing group for several teenagers who are tasked with collectively penning a thriller about their town under the guidance of a celebrated crime novelist, Olivia (Marina Foïs).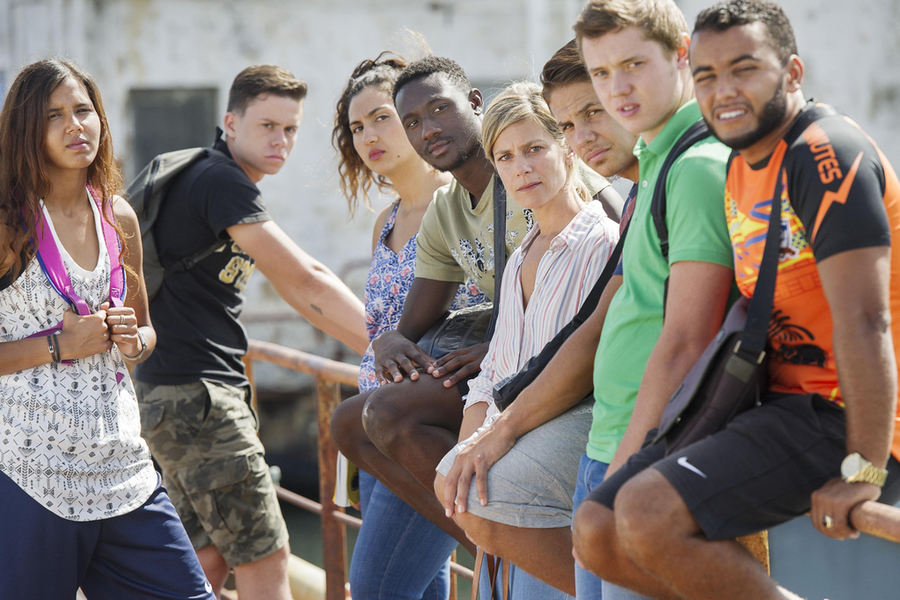 The Workshop
Much of the film concerns the electric debates about race and politics that occur between the headstrong teens, but the focus is Antoine (Matthieu Lucci), an intense young man with a 100 yard scowl, whose sickeningly violent writing and right-leaning ideas begin to intrigue and disturb Olivia in equal measure. It's a film that crackles with energy, with Pierre Milon's darting handheld camera capturing the film's exchange of ideas with the dynamism of a boxing match.
Another favourite of ours is Philippe Garrel, whose Lover for a Day screens. An intoxicating three-hander, it concerns a college student who returns to her family home to find that her professor father has shacked up with a young woman her own age, and is full of the luminous camerawork and intimate performances we've come to expect from this veteran post-New Wave filmmaker. Garrel's daughter Esther plays the college student, and if you're keen to see what her big bro, Louis, has been up to make it along to Redoubtable, a stylistic homage to Jean-Luc Godard from Michel Hazanavicius (The Artist), which sees Garrel donning dark shades and shaving his hairline to play the mercurial filmmaking genius.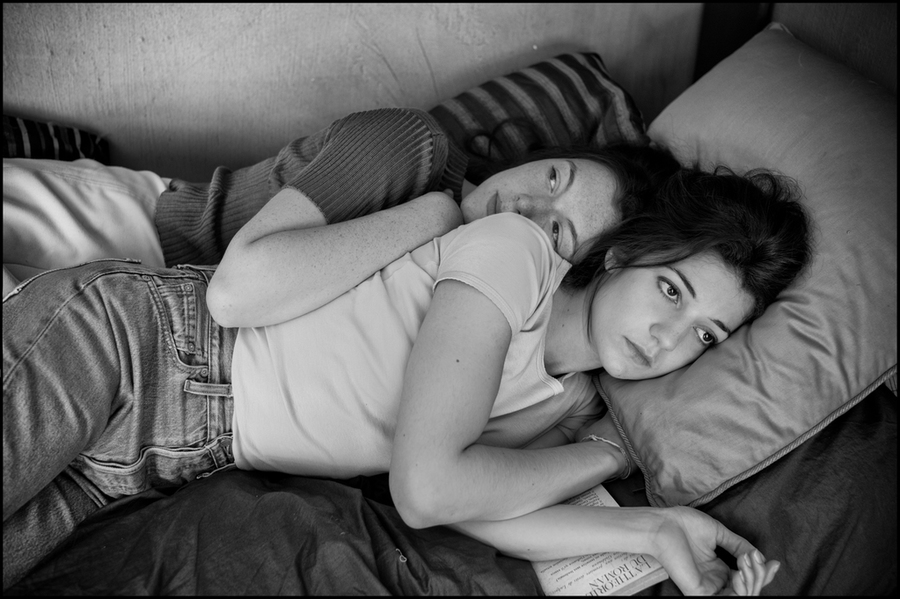 Lover for a Day
Another post-New Wave stalwart in the programme is the perennially undersung André Téchiné, whose films remain as lively and surprising as they did five decades ago. His latest, Golden Years, is based on the true story of a First World War deserter who escaped the war by disguising himself as a woman. Téchiné's joined by the similarly prolific François Ozon, who sounds like he's back on provocative form with kinky thriller Amant Double, which reportedly has a Brian De Palma flavour.
We also like the sound of Arnaud Desplechin's Ishmael's Ghosts, which concerns a filmmaker (Mathieu Amalric) being visited at his beach house by his wife (Marion Cotillard), who vanished mysteriously 21 years earlier. Charlotte Gainsbourg, as the director's current girlfriend, completes the triangle. Amalric also turns up in the festival programme on directing duty with his latest feature Barbara, a biographical drama about the idiosyncratic but hugely talented French singer Jeanne Balibar.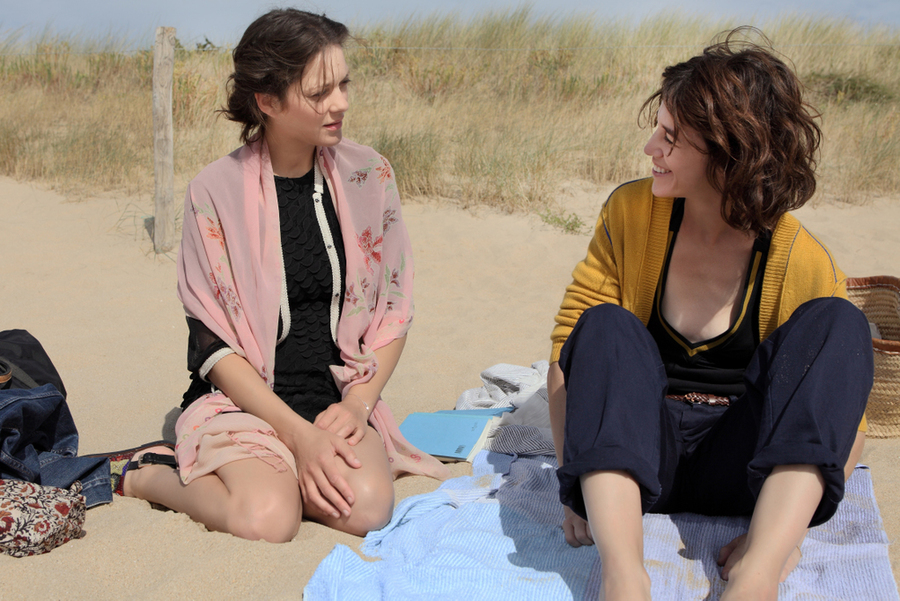 Ishmael's Ghosts
Among the guests attending are Régis Wargnier, who will present screenings of his 1992 Oscar-winner Indochine; actor-turned-filmmaker Blandine Lenoir is here too with her second feature Aurora, as is Belgian director Lucas Belvaux with timely drama This is Our Land; rising actor Félix Kysyl represents for Redoubtable; Nicolas Silhol comes to Scotland with boardroom thriller Corporate; and slapstick masters Abel and Fiona Gordon introduce their latest comedy Lost in Paris.
While soaking up the best of contemporary French cinema we'd also urge you to make room for a few screenings from the Classics strand, which this year celebrates the late, great Jeanne Moreau with a quartet of screenings (Mr Klein, Bay of Angels, The Fire Within and The Lovers) and Claude Berri, who receives a brace of screenings (Jean de Florette, Manon des Sources).
As well as the familiar names above, there are plenty of emerging talents in the programme also. Take a chance on some of these less established filmmakers, you might discover the new Godard as well as see Louis Garrel playing the old one.
---
French Film Festival UK runs 2 Nov-17 Dec in Edinburgh, Glasgow and various other cities across Scotland and the rest of the UK. For full programme details, head to frenchfilmfestival.org.uk