Female directors rule at GSFF 2018 awards
Glasgow Short Film Festival 2018 handed out its annual awards last night, with a dreamy Basque Country short and Alia Ghafar's Edinburgh College of Art graduation film winning the top prizes
The eleventh Glasgow Short Film Festival came to a close last night with a gala ceremony at its spiffy new venue Civic House. "It's been an exhilarating few days at GSFF, welcoming guests from every continent and battling the aftershocks of the Beast from the East," said festival director Matt Lloyd.
This year was a typically eclectic affair, with fascinating retrospectives, special programmes and masterclasses. "We've spent eight hours with Kevin Jerome Everson and drifted off to the mysterious visions of Apichatpong Weerasethakul," said Lloyd, referencing two of this year's highlights – an eight hour continuous screening of Everson's documentary Park Lanes and a sleepover all-nighter set to the evocative short films of the Palme d'Or-winning Thai filmmaker.
The heart of the festival, however, is its two competitions: the Bill Douglas Award for Best International Short Film and the Best Scottish Short Award. This year's line-up was jam-packed with great films, and the GSFF jury – Dutch filmmaker Douwe Dijkstra, VIS Vienna Shorts artistic director Daniel Ebner and producer Madeleine Molyneaux – chose worthy winners.
Strange Says the Angel wins Bill Douglas award
Taking the Bill Douglas Award was Shalimar Preuss' Strange Says the Angel, a mysterious and beautiful drama from the Northern Basque Country following an isolated family who, despite the lush, verdant surroundings of their rural home, seem to be living in an apocalyptic future. The win was a unanimous decision, with the jury clearly falling for Preuss' film's dreamy atmosphere and her actors' uninhibited performances.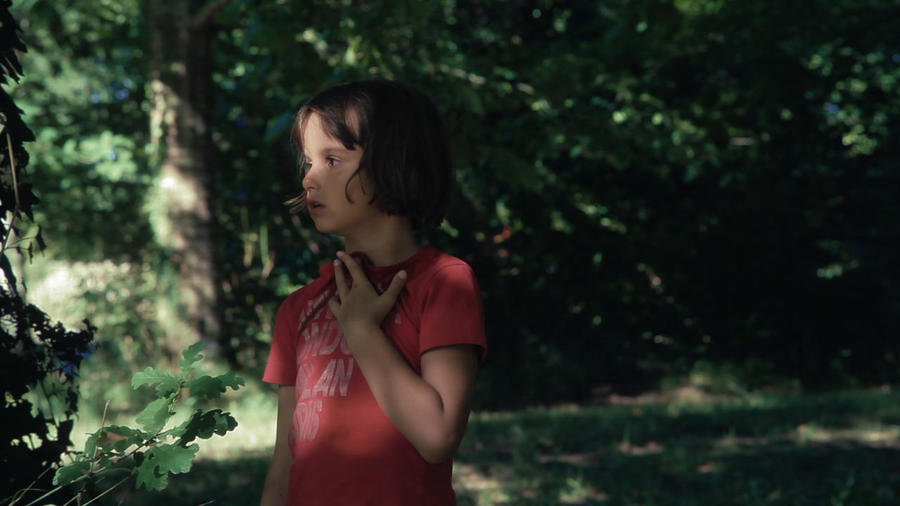 The jury also gave special mention to German melodrama Final Stage, notable for a wonderfully baroque steadicam shot following the film's love-lorn protagonist as he walks through Europe's longest shopping centre; Portuguese film Mirage My Bros, a vivid triptic exploring three stages of youth; and Joanna Rytel's hilarious Stay Ups from Sweden, in which a single mother prepares for a date with a much younger man and coaches her sweet young son (who inexplicably wears a huge fake head) on her scheme to pretend she's not his mother.
Salt & Sauce wins Scottish Film award
In the Best Scottish Film category, the prize went to Glasgow filmmaker Alia Ghafar and her wonderful Edinburgh College of Art graduation film Salt & Sauce. It's a witty, open-hearted portrait of a young woman who's found herself in a post high-school malaise and is worried she might be stuck serving fried food all her life in her family's chip shop. There was also a special mention for John McFarlane's Tony & The Bull.
McFarlane's film also proved popular with GSFF's audiences, picking up the Audience Award prize. In terms of the International Competition'a Adience Award, Niki Lindroth von Bahr's The Burden, from Sweden, triumphed, and it was an excellent choice. It's a bittersweet stop-motion musical featuring lonely sardines, bored fast-food serving rats and frustrated call-centre monkeys singing and dancing away their existential woes, and it's as strange and wonderful as that description sounds.
Lloyd was clearly pleased with the choices. "I'm thrilled that three of our four top award winners are women this year," he said, "and that the winning films exemplify the curious experimental spirit that we embrace in our selection."