Dive In: Glasgow Short Film Festival's free online fest
Joined by some of Scotland's best film programmers and festivals, GSFF present two weeks of free online screenings
Going to the cinema, collaborating with other people, 'festivals' – these are a few of our favourite things. And while we're making progress on the coronavirus front, it'll still be a while until we can enjoy those things in anything like the way we did several months ago.
HOWEVER, Glasgow Short Film Festival have pulled together something that comes pretty close. DIVE IN Cinema is a fortnight of online screenings to enjoy from the relative safety of your own home, with screening programmed and supported by some of our favourite festivals, programmers and film clubs. The screenings are all free to watch, with the festival asking for donations for two excellent Scottish charities – The Unity Centre, which supports and aids asylum seekers and refugees, and Ubuntu Women Shelter, which provides emergency accommodation for women with no recourse to public funds.
The festival begins tomorrow, Friday 10 July – there'll be a new film available each day, and you'll have 48 hours in which to watch each of them. Get signed up to the screening portal at https://gsff.filmchief.com/hub, and read on for a rundown of what's in store across the festival.
10 July: GSFF presents Disobedience: Four European Film Academy Shorts
Glasgow Short Film Festival presents a quartet of short films taken from festivals across Europe.
11 July: Dardishi presents Amreeka
The brilliant Dardishi project, which highlights cultural work from Arab and North African womxn in Glasgow, present a screening of Cherien Dabis' debut film. Amreeka follows a Palestinian mother and her son who move to the United States, with a cast that includes Hiam Abbass (Succession) and Alia Shawkat (Arrested Development).
12 July: Cent Scot Docu Fest presents Eminent Monsters
The dark legacy of Scottish-born psychiatrist Dr Ewen Cameron is explored in the film, which looks at the ways in which Dr Cameron's experiments morphed into the 'enhanced interrogation' tactics used by UK, US and other western governments. Programmed by Central Scotland Documentary Festival – read our review of the film from last year's Glasgow Film Festival.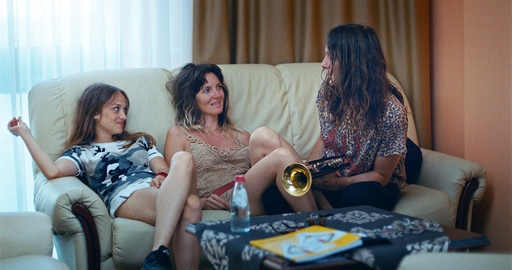 13 July: Berwick Film & Media Arts Festival presents Ivana The Terrible
This autobiographical film from Serbian director Ivana Mladenovic sees the director's friends and family play versions of themselves, as Mladenovic spends the summer in her home town.
14 July: IberoDocs presents Ashore
The Spanish, Portuguese and Latin American film festival programmes a documentary charting the life of Albertino Lobo, a fisherman living in an ancient riverfront community near Lisbon.
15 July: SQIFF Shorts: A is for Asexual
Scottish Queer International Film Festival continue their excellent work with this programme of short films by and about asexual people of colour.
16 July: Take One Action Shorts
A programme of animation, documentary and fiction films from the socially-conscious film festival. The programme was put together by members of the Maryhill Integration Network, which brings together refugee, migrant and local communities in Maryhill together through arts, culture and education.
17 July: Alchemy Film & Arts presents The Royal Road
The 600-mile route between LA and San Fransisco is the subject of this film essay from Jenni Olson, taking in topics from colonialism and the Mexican-American War to Hollywood and queer identity. The screening is accompanied by a discussion between Olson and Alchemy's creative director Michael Pattison.

18 July: Matchbox Cineclub presents The Obsession of Billy Botski
The much-loved Matchbox (of Cage-a-Rama and KeanuCon viral fame) host a 40th anniversary screening of the debut film by Canadian cinema legend John Paizs. The screening also features a conversation between MC's Sean Welsh and the director.
19 July: Sea Change presents Cailleach + Fabulous Fashionistas
A double bill of documentaries programmed by Screen Argyll's Sea Change – Cailleach tells the story of 86-year-old Morag, on the Isle of Harris with her 3 cats and 12 sheep; Fashionistas profiles six astonishing women with an average age of eighty.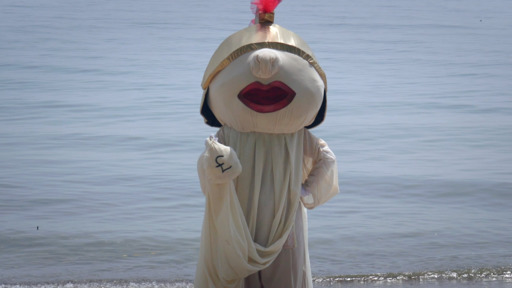 20 July: GSFF presents By These Presents: First Nations Performance Shorts
A programme of performance-based short films by First Nations Indigenous People of Canada, originally programmed for GSFF 2020 by Scottish-Zimbabwean artist and curator Natasha Ruwona.
21 July: Africa in Motion presents Fatma 75
The first non-fiction film by a Tunisian woman, Selma Baccar's feminist essay-film was banned in the country for thirty years, and screens here following a 2017 restoration initiated by AiM and the University of Glasgow.
22 July: LUX Scotland presents the time is now.
Artist and filmmaker Heidrun Holzfeind's film about Japanese shamanic improvisation duo IRO, their music, activism, and their free-spirited way of life.
23 July: GSFF presents The Will of the People
The festival closes with this GSFF programme originally curated in 2017 in response to the Grenfell Tower fire and the Brexit referendum. The programme focuses on stories of resistance and grassroots action from Black British communities. 
---
DIVE IN Cinema runs from 10 July via glasgowshort.org/online
Donate to The Unity Centre here, and Ubuntu Women Shelter here