15 films to see at Glasgow Film Festival 2018
Glasgow Film Festival is back to brighten this Scottish winter with a typically vibrant programme of films (old and new, big and small), events and one-off movie happenings. Here's our guide to the 15 films we think you should seek out
The "Perfect Movie Mix" is how Glasgow Film Festival have described themselves in this year's nifty rebrand. Usually these type of marketing exercises can be taken with a pinch of salt – mumbo-jumbo pulled from the air during a blue sky thinking session by a team member high on coffee and Danish pastries.
In this case, however, this is a tagline that fits perfectly. GFF, despite its steady growth in size and prestige, continues to be all things to all people.
If you're an arthouse nut, it's got you covered. Among the abundance of films making their Scottish bow at the festival this year you'll find new work from Todd Haynes (Wonderstruck), Hirokazu Kore-eda (The Third Murder) and Wim Wenders (Submergence), to name just three of the superstar directors with movies in the line-up. Into celeb spotting? Bill Pullman, David Tennant and Karen Gillan are among the famous faces confirmed to brave the dreich February weather in Glasgow and walk the red carpet.
Perhaps you're more interested in seeing films from emerging local talent? Closing film Nae Pasaran and romantic comedy/Orwellian dystopia Super November are just two of the indies in the programme that were made for peanuts locally but will be getting the world premiere treatment from GFF.
Or are you nuts for rep cinema? You're in luck, as a classic Rebel Hero movie screens every morning of the festival for free, there's a strand dedicated to Hollywood Golden Age starlet-turned-trailblazing director Ida Lupino and there's a revival of Jean-Luc Godard's witty but little-seen 1986 provocation The Rise and Fall of a Small Film Company.
Maybe you can only be torn away from Netflix if it feels like an 'event'? GFF have become the masters of these special screenings. This year you can watch films with live musical accompaniments (Oscar-winner Mica Levi and local heroes Sacred Paws are on score duty), in crazy site-specific settings (watch office-set Die Hard in an office block or experience time-loop movie Groundhog Day on a loop every day of the festival), or with a fun interactive element (Gregory's Girl and Clueless followed by a school disco or Dawn of the Dead at a secret location to be found via treasure hunt). Whatever you're looking for from a film festival, GFF have you covered.
Tickets for opening and closing gala films Isle of Dogs and Nae Pasaran are harder to find than a Zack Snyder film in the GFT programme at this stage, but there are still plenty of hot tickets to snap up. The list below represents the 15 films for which we think you should be first in line.
1. You Were Never Really Here
Dir. Lynne Ramsay
Lynne Ramsay continues her immaculate run of films with this fourth feature, a taut thriller following Joaquin Phoenix as a hammer-wielding vigilante tasked with rescuing a young girl from a child sex ring. Radiohead's Jonny Greenwood provides the score for Ramsay's intense, visceral images. 23 & 24 Feb
2. Faces Places
Dir. Agnès Varda, JR
Octogenarian filmmaking treasure Agnès Varda takes to the road with a hipster doofus (photographer and muralist JR) for a sublime celebration of people and their faces. As ever, Varda finds the awe-inspiring in the everyday, and this breezy doc proves surprisingly moving by its knockout ending. 25 & 26 Feb
3. 120 BPM 
Dir. Robin Campillo
Robin Campillo's deeply moving follow-up to Eastern Boys mixes the political and the personal as he follows the activism of the Paris branch of ACT UP during the Aids panic in the late 80s as well as the romantic imbroglios that form between the members of the movement. 26 & 27 Feb
4. Let the Sunshine In
Dir. Claire Denis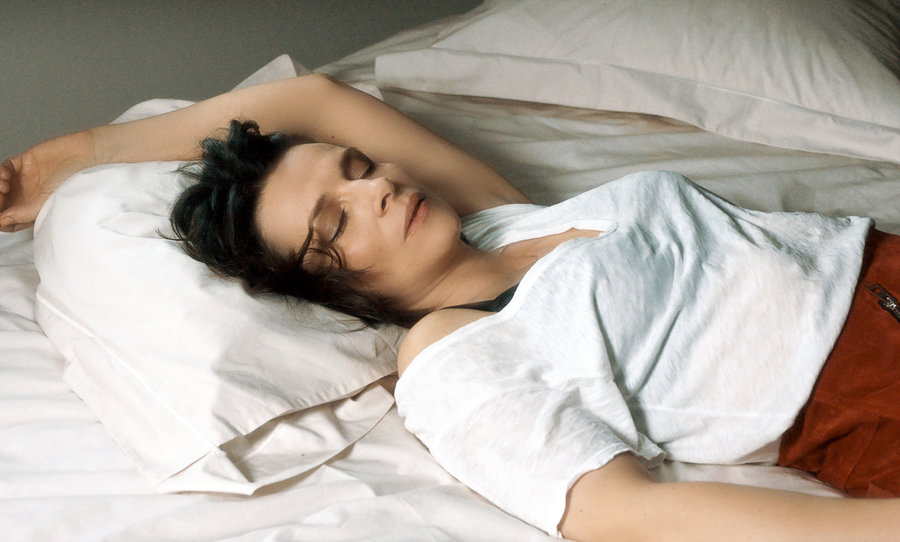 Claire Denis – probably the finest filmmaker in the world right now – proves she can do anything with this romantic comedy following Juliette Binoche as a middle-aged divorcée making some unwise relationship decisions. Suffice to say, Denis upends every chiche of the rom-com genre. 24 & 26 Feb
5. Orphans 
Dir. Peter Mullan
One of the greatest and most underappreciated Scottish movies ever made, Peter Mullan's wildly expressionistic and absurdly comic drama follows four siblings as they each experience a dark night of the soul on the streets of Glasgow on the eve of their mother's funeral. This 20th anniversary revival will hopefully see Mullan reunite on the GFT stage with some of Orphans' brilliant cast. 4 Mar
6. Super November 
Dir. Douglas King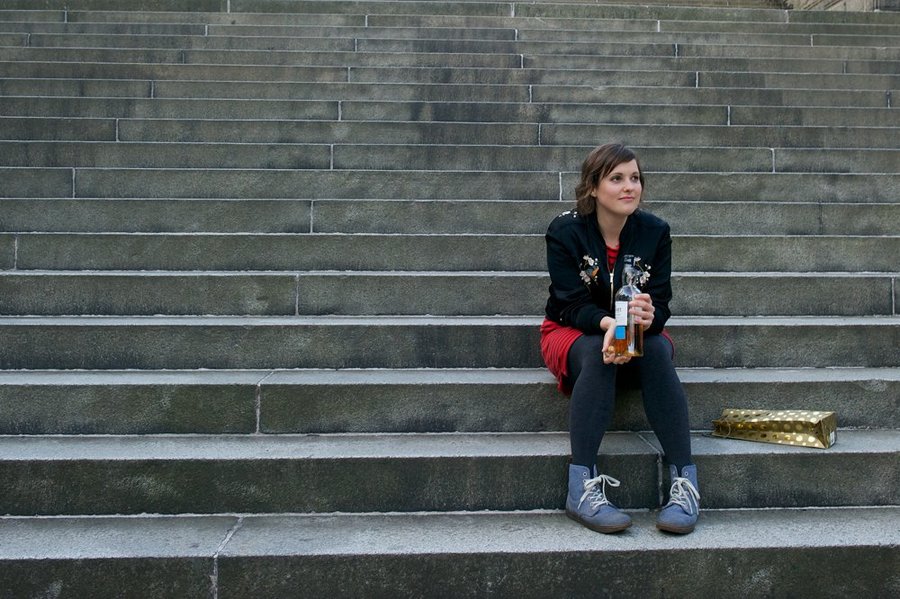 Josie Long's love affair with Glasgow continues with this romantic comedy-cum-Orwellian dystopia in which a blossoming romance is interrupted by a right-wing coup. The two shorts Long made with Douglas King – Let's Go Swimming and Romance and Adventure – were delightful, so we've high hopes for their new ambitious-sounding feature. 3 & 4 Mar
7. Columbus 
Dir. Kogonada
This visually striking indie debut from Kogonada follows the tentative relationship that forms between a young woman with a passion for architecture and a world-weary man (John Cho) who's visiting her hometown of Columbus after his father died there suddenly. Architecture geeks will get a kick out of how Kogonada uses the eponymous city's modernist buildings to frame his characters' conversations. 22 & 23 Feb
8. The Party's Just Beginning
Dir. Karen Gillan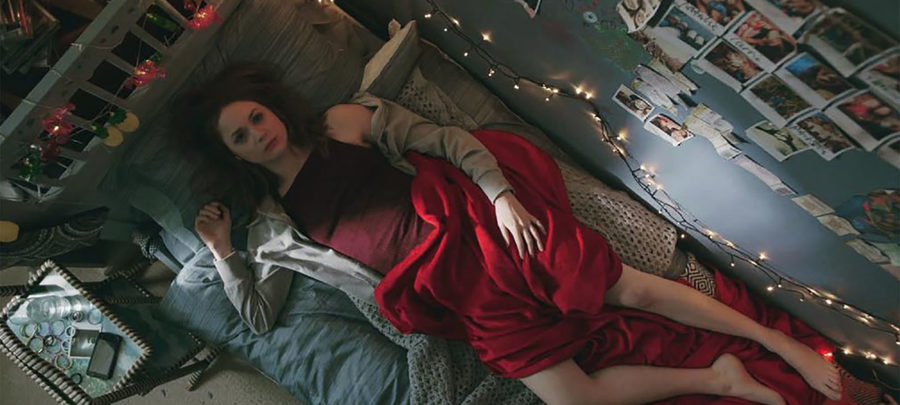 Not content with being an in-demand Hollywood player, Karen Gillan is looking to establish herself behind the camera too. The GFF audience will be the first to gauge the talented actor's directing chops with the world premiere of this Inverness-set story about a young woman (Gillan) whose life is in a tailspin following her best friend's suicide. 24 & 25 Feb
9. The Rider
Dir. Chloé Zhao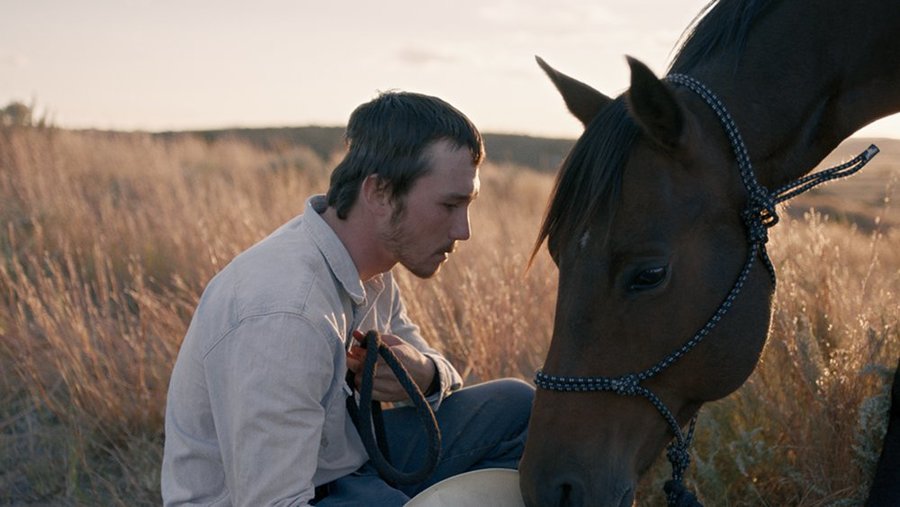 We've heard great things about this lyrical drama from Chinese-born American filmmaker Chloé Zhao. Centred on a young cowboy with a love for rodeo, it's reportedly a tender portrait of masculinity in crisis, with the cast made up of real-life bronc riders playing variations of themselves. 27 & 28 Feb
10. Lean on Pete
Dir. Andrew Haigh
Another horsey gem. Andrew Haigh brings his distinctive stripped-back style (no non-diegetic music, few camera moves, unadorned performances) to this coming-of-age film following a 15-year-old boy and his friendship with the horse of the title. Rising talent Charlie Plummer plays the lonely lad, while Steve Buscemi, Chloë Sevigny and an unrecognisable Travis Fimmel play the less-than-dependable adults in his life. 24 & 25 Feb
11. Beast
Dir. Michael Pearce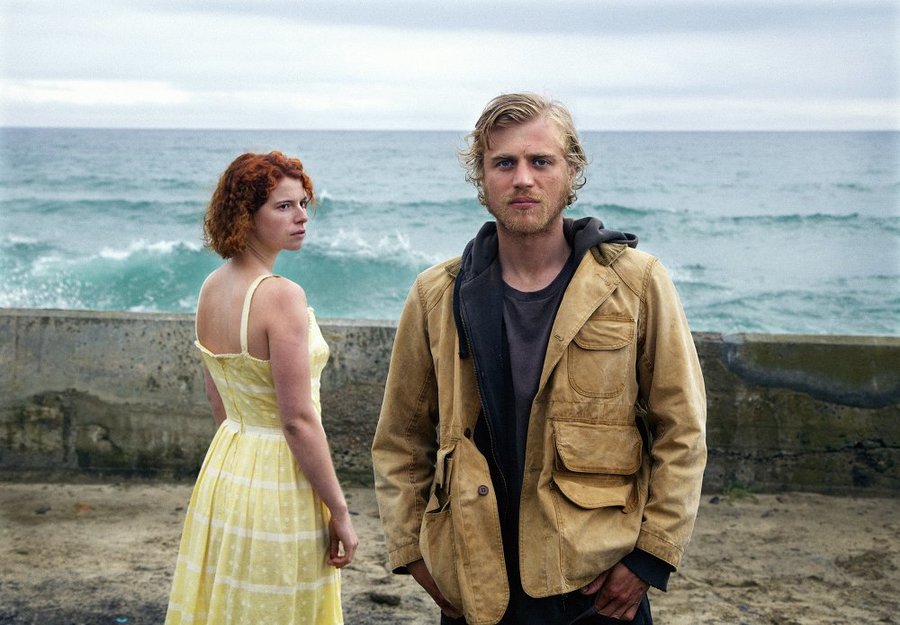 The serial killer sub-genre gets a twist in this sexy and sinister thriller from debut feature director Michael Pearce, whose intoxicating visual sense is garnering comparisons to other great intimate stylists like Jane Campion and Lynne Ramsay. 24 & 25 Feb
12. The Breadwinner
Dir. Nora Twomey
The Secret of Kells director Nora Twomey is back with a much darker prospect: the story of an 11-year-old girl who has to pretend to be a boy to navigate life under Taliban rule in 2011 Afghanistan. Like that earlier Celtic fairy tale, however, the animation here looks spellbinding. 23 & 24 Feb
13. Zama
Dir. Lucrecia Martel
Lucrecia Martel's long-awaited follow-up to her haunting psychological drama The Headless Woman sees the Argentinian filmmaker tackle Antonio di Benedetto's classic novel centered on an officer of the Spanish army going through an existential crisis while overseeing an 18th-century Spanish colony perched on the Asuncion coast. 25 & 26 Feb
14. Thoroughbreds
Dir. Cory Finley
A delicious dark comedy about two teens bringing out the worst in each other. Told in four chapters, Cory Finley's debut film is a brilliant showcase for his talented leads (Anya Taylor-Joy and Olivia Cooke), who are sure to become household names sooner rather than later. 23 & 24 Feb
15. Foxtrot
Dir. Samuel Maoz
Samuel Maoz's debut was the extraordinary four-men-in-a-tank war thriller Lebanon, and the Israeli filmmaker's followup – a triptych following a family in crisis – is said to be similarly surreal and nightmarish. 26 & 27 Feb