Must-see shows at Liverpool Arab Arts Festival
The Arab Arts Festival fills Liverpool with dance, theatre, music, film and more every year, showcasing the richness and diversity of Arab culture. From live drawing to standup comedy, we've selected our programme highlights.
Queens of Syria 
A retelling of Ancient Greek tragedy The Trojan Women by a group of Syrian refugees, Queens of Syria has attracted attention from across the world. Now exiled in Jordan, these women tell their own narratives of conflict and survival, woven in to the original text. First presented in the UK by London's Young Vic, Queens of Syria comes to Liverpool as the opening production of this year's Arab Arts Festival. Everyman Theatre, 15-16 July, £9-£16 here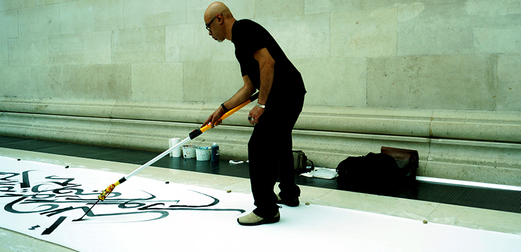 Nazir Tanbouli  
Painting large, expressive murals with freeform strokes, artist Nazir Tanbouli will appear twice during LAAF, exploring ideas of narrative and mythology by applying sweeps of black ink to huge sheets of white paper. He calls his process 'meditational drawing', creating his work through a live, physical act of the body. World Museum, 16 July, 2 and 3pm; The Bluecoat, 17 July, 12.30-1.20pm and 4.10-5pm (drop in). Both events are free 
Love, Bombs and Apples 
A comic monologue written by award-winning playwright Hassan Abdulrazzak and performed by Asif Khan, Love, Bombs and Apples tells the stories of four men – a Palestinian actor, a Pakistani-born terror suspect, a British youth and a New Yorker – all experiencing a moment of revelation. The Stage praised its 'profound ability to find humour in the most over-trodden tragedies' – and an open discussion event after the performance on 22 July will allow you to discuss that. The Bluecoat, 21-22 July, £7/£8 here
Women and gender: Films from BBC Arabic Festival 2015 
An evening of five short films explores subjects including women's rights after the Libyan revolution and the fate of women who have broken the UEA's laws on sex outside marriage; we also meet remarkable characters like Sisa, who has spent four decades dressing as a man in order to work and support her child after the death of her husband. There's a great range in the films selected, also taking in comedy (Ibn Bnoot imagines a world where women are the dominant sex) and experimental documentary The Great Safae. Picturehouse at FACT, 19 July, 6.30pm, £5 here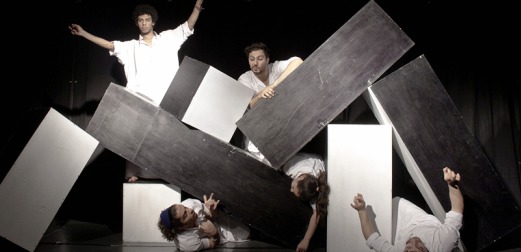 Egypt comes to LAAF – dance double bill 
Two exciting young companies each bring a piece of contemporary dance to LAAF, exploring different aspects of current Egyptian culture through their distinctive styles. Ezzat Ezzat Dance Company, who present Belbaladi, work to find a dance style emerging from the Egyptian people; they use common gestures in Egyptian body language and elements of humour to tell the story of this complex, ancient society. Joon Dance present Ana Asif, a solo piece from choreographer Zosia Jo's Ancient Modernity, which attempts to create 'a living, breathing, dancing museum of modern Egyptian culture'. The Bluecoat, 18 July, 7pm, £3 here

Arabs Are Not Funny! 
Obviously, this is not true. And to prove it comes a lineup of standup comedians including BBC Radio 2 presenter and comic Omar Hamdi, award-winner Bilal Zafar, and Ella Al-Shamahi, who incorporates science into her comedy. The event has been a tearaway success in London with six sold-out editions to date, and the night at LAAF is one of the first outside the capital. The Bluecoat, 23 July, 7.30pm, £5/£6 here
---
Liverpool Arab Arts Festival runs 15-24 July