UK Comedy Festivals guide: The Rest of the Fests
We look beyond the Edinburgh Fringe to find the pick of the UK's best comedy festivals
April Fools' Day, many believe, marks the day on which the new year used to start, before modern Europe made the switch to the Gregorian calendar. For our contemporary fools, though, early August usually marks the year's beginning and end, as comedians plan their lives around the Edinburgh festival and fringe. If you're lucky, it goes something like FESTIVAL – TOUR DATES – WORK IN PROGRESS – PREVIEWS – FESTIVAL – REPEAT, with the odd panic attack/meltdown thrown in for good measure.
As the world's biggest arts festival becomes more of an amorphous blob filled with heavy PR fees and vicious infighting among promoters, a number of pretenders to the comedy festival throne have cropped up. As we have seen, the Glasgow Comedy Festival has been gathering great regard, and even south of Hadrian's Wall there are a few festivals that champion comics without costing an arm and/or a leg for the hope of exposure.
Machynlleth, Wales. 29 Apr-1 May
If a comedian was to put together their dream comedy festival Mach Fest would be pretty close to what they had in mind, although they may wish for slightly warmer climes. The small Welsh town of Machynlleth hosts this three-day extravaganza where comedians get together to perform and watch a whole heap of comedy. Small, intimate venues and an easygoing attitude make this a unique experience, and the ban on press and PR makes everyone feel more comfortable leaving the acts to get on with what they're there for: being damn funny. A great mix of big, medium-sized and small names makes this long weekend a must for comedy fans and comedians alike. machcomedyfest.co.uk
Henham Park, Suffolk. 14-17 Jul
Comedy at music festivals is a tricky mistress. On the one hand it's nice to have something other than music to enjoy on a three-day bender and it's always good to laugh at something that isn't coming from a nitrous oxide blast and tinnitus. On the other hand, the raucous nature of the music festival is incongruous with the sit down, shut up and listen in mantra of standup comedy.
To counteract this, Latitude – a big draw of a festival that has The National, Chvrches and New Order headlining the main stage – have stuffed their comedy tent so full of talent it will be impossible for anyone to just meander by and heckle. This year they welcome Reggie Watts, Pappy's, Nish Kumar, and current Edinburgh Fringe Foster's award winner Sam Simmons, among many others. latitudefestival.com/line-up#comedy
Venues across York. 15-31 Jul
Based in York and only in their second year of operation after a very successful debut in 2015, this festival looks to give Edinburgh a run for its money in the historical-castles-surrounding-the-laughs stakes. It's a family-friendly festival that runs for just a fortnight, avoiding the exhaustion that can come from the Scottish capital's month-long stint. Big draws here include Tony Law, Simon Munnery and Juliette Burton, alongside exciting up-and-comers such as Rahul Kohli, Bilal Zafar and Sofie Hagen – the latter showcasing her follow-up to last year's Bubblewrap, which won her Best Newcomer at Edinburgh. greatyorkshirefringe.com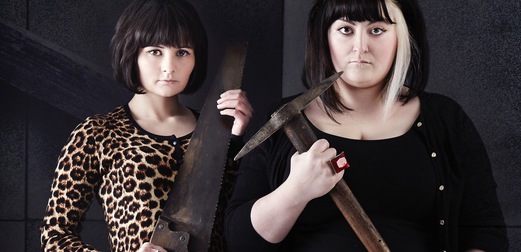 20-30 Oct
Though there is a Greater Manchester Fringe, it is this 'sister' festival that has arisen as the go-to comedy event in the rainy city. Heading into its fourth year of operation it continues to champion the work of female comics who are often overlooked due to long-held sexist beliefs within the industry. Just a quick scan over the names – Katie Mulgrew, Eleanor Tiernan, Jen Brister, All Killa No Filla podcast – should prove that gender matters little when it comes to comedy. womenincomedyfestival.co.uk
16 Sep-2 Oct
Liverpool's comedy community has been historically quite insular, and by extension a lot of scouse comics that do find themselves operating outside of Merseyside have to make reference to the Liverpudlian elephant wearily as they start any gig. The Liverpool Comedy Festival, however, is looking to change this misguided perception, under the wonderful tutelage of comedian and erstwhile fest planner Sam Avery. Welcoming big acts from around the country as well as championing their own burgeoning comedians, the addition of comedy curator Gav Cross and his Funny Looking Presents lineups and podcasts only adds to this eclectic mix of stereotype-smashing funnies. facebook.com/liverpoolcomedyfestival/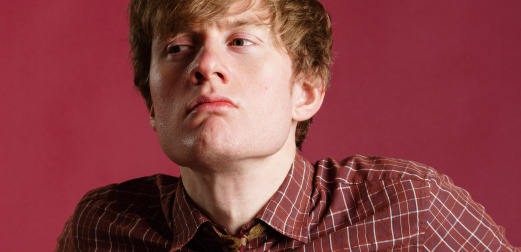 October
Taking place in the seaside town and with the backing of legendary club Komedia, this festival takes advantage of the beautiful surrounds of the coast and its proximity to the capital and attracts some of the biggest names in comedy every October. It's touch and go on whether you'll get the weather you might desire from a festival by the beach, but the laughs should hopefully keep you warm. Though nothing has been announced yet for the fifth instalment of the festival, last year's featured James Acaster, Sarah Kendall, David O'Doherty and loads more, and the success of its fourth year means it will command the same big names this time around. brightoncomedyfestival.com
February
Leicester's February festival has become one of the biggest in the country, and in rather boldly nabbing the website domain 'comedy-festival' Leicester obviously has quite lofty ambitions. It also benefits from operating within the no man's land of the tour/work-in-progress month, when top comedians are either playing their greatest hits or trying something new and exciting. Supported by everyone's Dad's favourite non-sports channel, Dave, this fest is going from strength to strength, and the Leicester New Comedian of the Year award (won last year by former spotlighter Tom Little) is becoming a real benchmark for the next big thing in comedy. comedy-festival.co.uk