Ignite Dundee Festival 2015 preview
Throughout May, the Ignite Dundee Festival proudly celebrates the city's wealth of creative talent and its cultural significance. We preview some of the ace events happening at this year's festival..
Throughout May, the Ignite Dundee Festival proudly celebrates the city's wealth of creative talent and its cultural significance. With exhibitions, film, theatre, discussions, workshops and more, this year's events aim at sparking imaginations and encouraging creativity.
Getting things underway from 8-12 May, Abertay University's Digital Graduate Show offers the chance for a bit of talent spotting, as the next generation of digital artists, game designers, and programmers set about launching their careers. Abertay was recently ranked the number one university in Europe for teaching game design, and notable alumni include Dave Jones, creator of Lemmings and Grand Theft Auto. This free show is being held at Abertay's Hannah Maclure centre. 
From 23-31 May, Duncan of Jordanstone College of Art & Design (DJCAD) will host their annual Degree Show, where you can expect fine art, film, illustration, jewellery making, paintings and animation. DJCAD is responsible for producing some of the finest artists in Scotland, including Turner Prize winner Susan Phillips. This free show is held at the DJCAD buildings, University of Dundee. For info and times, check here.
If the graduate shows of Abertay and DJCAD represent a career springboard, They Had Four Years features the work of artists who graduated from Scottish art colleges last year. Together they exhibit new sculpture, installation, performance and video. TH4Y's free exhibition opens the weekend of 23-24 May at the GENERATOR projects venue.
One of the main exhibitions at this year's festival is Maripol, Clare Stephenson and Zoe Williams at the Dundee Contemporary Arts venue (DCA). Maripol's iconic work has had a huge influence on fashion, photography and art for almost 40 years, but she is perhaps best known for her work in styling and photographing iconic figures throughout the 1980s art scene. She's worked with a who's who of movers'n'shakers of the era, including Madonna, Grace Jones, Andy Warhol, and Jean Michel Basquiat, and a selection of her photographs, garments and jewellery will be on display. Elsewhere at the exhibition, Maripol's work is echoed in Zoe William's sculptural installations, and Clare Stephenson's videos, prints and objects. This free exhibition has already opened, and runs until 21 June. For further info check here.
New York provides the setting for two of the film picks at this year's festival. Downtown 81 was shot between 1980-1981, and stars then-unknown artist Jean Michael Basquiat; a bizarre, elliptical urban fairytale that takes place within the hipster subculture of Manhattan. Downtown 81 shows at DCA on 17 May. Slava Tsukerman's Liquid Sky, meanwhile, is a quirky science fiction film that portrays a decadent lifestyle of clubbing, dancing, performance and modelling, and will be showing at DCA on 24 May. Both of these films which have been programmed to coincide with DCA's spring/summer exhibition, with screenings beginning at 20.30. £7 entry for each (£5 students).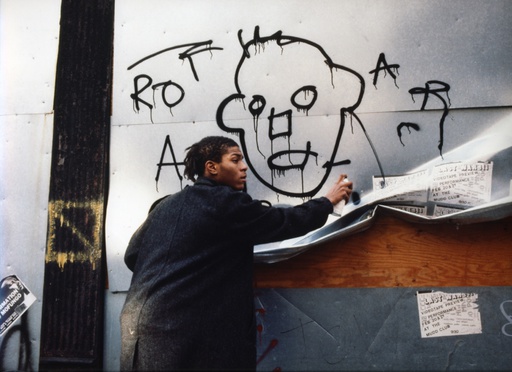 Dundee's art gallery and museum The McManus will be hosting their theatrical time warp From Shackleton to The Suffragettes on 16 May. This event sees the venue come to life with art, music, costumes, and famous characters from the city's past. Consider what life was really like in the early 1900s, and even meet a First World War soldier. This event is free to attend, although booking ahead via this link is required. For those curious to know more about theatre design, and how to get involved, Wee Expectations on 8 May features a talk from Becky Minto, designer for the forthcoming Dundee production of Great Expectations. She's joined by other guest designers as they cover topics such as set, costume, video, lighting, and puppetry design. Taking place at the Dundee Rep Theatre, the talk is free to attend but requires advance booking here.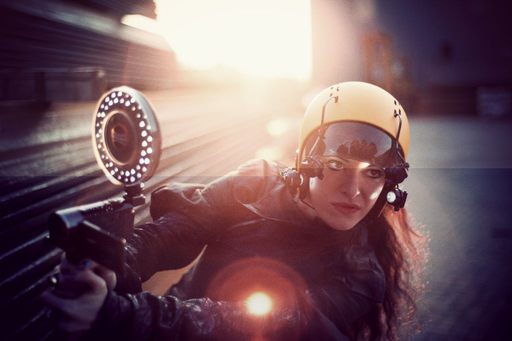 Blast Theory creates ground-breaking new forms of performance and interactive art that mix audiences across the internet, live performance and digital broadcasting. On 23 May, join co-founder Ju Row Farr to learn about one of the world's most adventurous artists' groups, and their use of interactive media. This free event takes place at Abertay's Hannah Maclure centre.
The University of Dundee hosts its very own TEDx Make a Difference event on 23 May. This student-led event is focussed on inspiring new ideas and enhancing creativity among university students and people of Dundee. It's free to attend, but due to limited tickets, advance booking is required here.
Why not try your hand at developing some new creative skills during the festival? On 9 May, the Come and Play Open Day at Dundee MakerSpace offers visitors the opportunity to try 3D printing, laser cutting, soldering and more. Then, on 23 May, TASTY! A Tasty-Day of Creative Workshops at The Forgan Arts Centre offers a variety of mini-workshops covering visual art, craft, music, and creative writing. Suitable for all ages, with prices ranging between £2-£5 per workshop.
Finally, the Tin Roof Dundee Arts Collective will be hosting an art fare at their warehouse venue on 23 May. There will be live art, music, BBQ, and plenty of unique stalls to check out. Details of the Tin Roof Collective can be found on their website here.
For specific times and full event details: download the festival brochure here, or visit the Ignite Dundee Festival site.