Ten films to see at Karlovy Vary Film Festival
Ahead of The Skinny's first visit to Karlovy Vary International Film Festival – Eastern Europe's premiere celebration of cinema – we count down the titles we're most looking forward to
Today, in a small spa town in the Czech Republic, Eastern Europe's premiere celebration of cinema is about to get underway. The 53rd edition of the Karlovy Vary International Film Festival runs until 7 July, offering up world premieres from emerging talent as well as some tantalising titles from more establish auteurs.
This year's edition features a celebration of the Austin Film Society, the film group that Richard Linklater helped found in 1985, which has gone on to be a breeding ground to talented indie filmmakers. Films screening in the retrospective include Jeff Nichols' Take Shelter, Andrew Bujalski's Computer Chess and David Zellner's Kid-Thing, as well as Linklater's own Slacker, which helped put him and the Austin Film Society on the American indie map.
Bujalski and Zellner will also be in town with new films, Support the Girls and Damsel respectively. Robert Pattinson stars in the latter, and the British actor will join Zellner in town for the Czech premiere of this off-beat comedy and to receive the President's Award at the festival's closing ceremony.
Other guests heading to KVIFF this year include eccentric young actor Caleb Landry Jones, who stars in Peter Brunner's intriguing-looking drama To the Night; Terry Gilliam with his long-in-the-making The Man Who Killed Don Quixote; Anna Paquin attends with family drama The Parting Glass, directed by her real-life partner and True Blood co-star Stephen Moyer; and talented French filmmaker Romain Gavras, who's back working with his Our Day Will Come star Vincent Cassel with The World Is Yours.
Ahead of The Skinny's first visit to Karlovy Vary, we count down the most eye-catching titles.
Loves of a Blonde
Dir. Miloš Forman
The great Czech filmmaker Miloš Forman died back in February, and as a fitting tribute, this year's KVIFF opens with his gorgeous and bittersweet comedy about a young woman who falls for the charms of a travelling jazz musician.
An Elephant Sitting Still
Dir. Hu Bo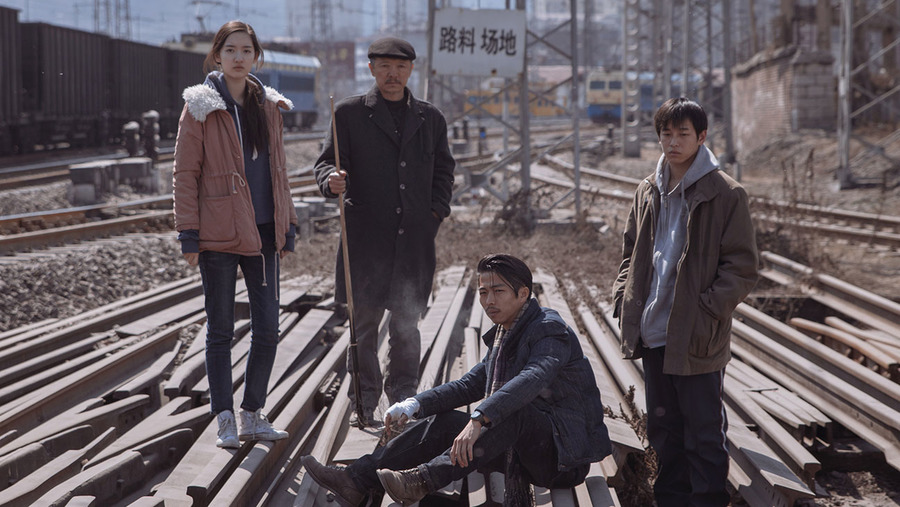 There was much acclaim for this four-hour Chinese epic at this year's Berlinale. Set over one day, it follows four lonely people in a humdrum city in northern China. The filmmaking from first-time director Hu Bo is reportedly assured and mesmerising, employing dreamy Steadicam shots that call to mind the work of Krzysztof Kieslowski and Béla Tarr. Its qualities make it all the more tragic that the 29-year-old director committed suicide before the film's release.
Burning
Dir. Lee Chang-dong
Korean director Lee Chang-dong's Burning, which riffs on a Haruki Murakami short story, was many critics pick of this year's Cannes Film Festival. In the end, it picked up no awards from the jury, but this tale of loneliness and desire nonetheless looks emotionally gripping.
The Eyes of Orson Welles
Dir. Mark Cousins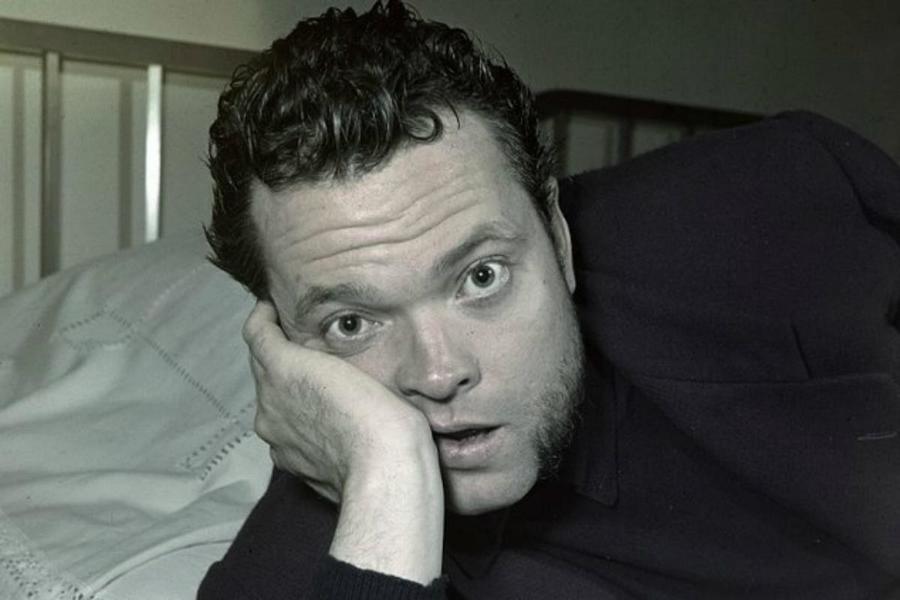 Mark Cousins gives his zesty take on the life and work of Orson Welles. As the title suggests, the Irish filmmaker's angle in discussing this giant of cinema is through the way he looked at the world, and specifically through Welles' drawings and paintings. Using these expressive artworks as jumping off points, Cousins – speaking directly to Welles in an intimate voiceover – makes some inspired connections between the great filmmaker's personal, political and creative endeavours.
The Miseducation of Cameron Post
Dir. Desiree Akhavan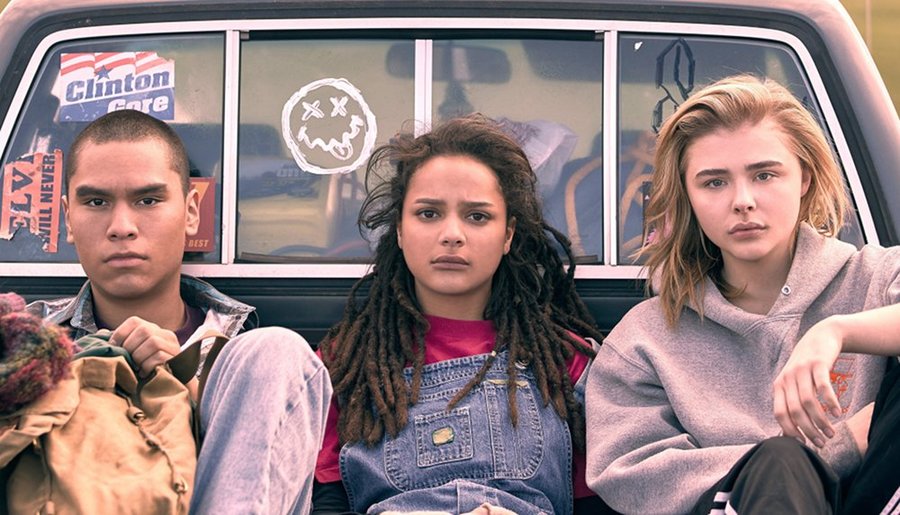 Desiree Akhavan follows her loose-limbed Appropriate Behaviour with an adaptation of Emily M Danforth's popular novel about a group of gay teens undergoing Christian "reparative" therapy. Chloë Grace Moretz stars.
The Green Fog
Dirs. Guy Maddin, Galen Johnson, Evan Johnson
Working again with Galen and Evan Johnson, with whom he made the Forbidden Room, Guy Maddin's latest piece of playful experimentation sees the Canadian filmmaker splice clips from the various movies that have been shot in and around San Francisco to create a meta-remake of Alfred Hitchcock's Vertigo.
Happy as Lazzaro
Dir. Alice Rohrwacher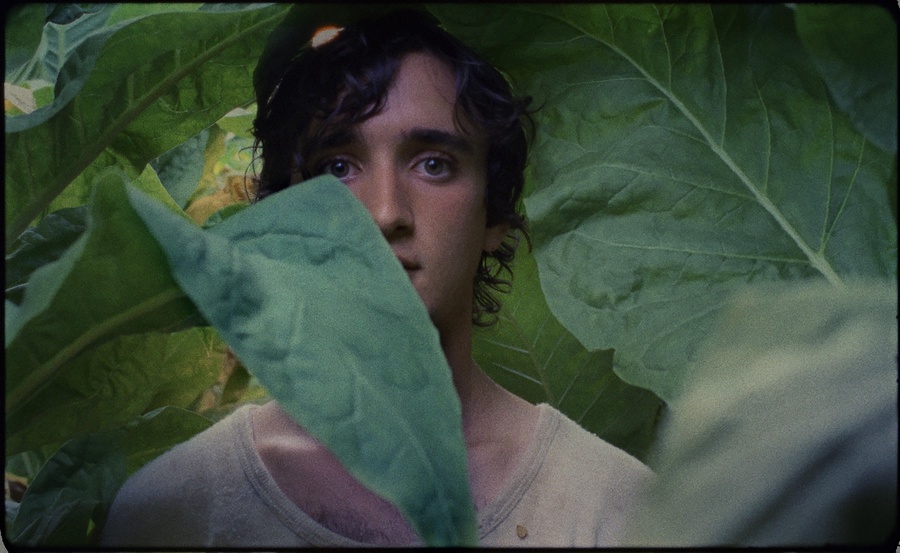 Italian filmmaker Alice Rohrwacher's Happy as Lazzaro – winner of Best Screenplay at Cannes – is a dreamy, magic-realist fable about her changing homeland and a worthy follow up to her sweet drama The Wonders.
Mandy
Dir. Panos Cosmatos
Every film festival worth its salt needs a wild midnight movie in its line-up, and KVIFF's is this revenge flick starring Nicholas Cage, who's reportedly on the form of his life. Italian-Canadian director Panos Cosmatos' film promises both insane levels of violent and ethereal beauty.
River's Edge
Dir. Isao Yukisada
Isao Yukisada's nonlinear adaptation of Kyoko Okazaki's cult manga, which follows a group of alienated teens in 90s Japan who find solace in a human corpse they discover rotting on a river bank, is full of mystery, pathos and buckets of black humour.
Support the Girls
Dir. Andrew Bujalski
Andrew Bujalski (Funny Ha Ha, Results) only makes great films. His latest is about the friendship between a bunch of women who work in a tacky, Hooters-style restaurant, and word is it's a comic gem.
---
KVIFF, 29 Jun-7 Jul. Full details at www.kviff.com