Odessa International Film Festival 2016 report
A look back at the best on offer at this year's Odessa International Film Festival, from Ken Loach's I, Daniel Blake to the festival's Golden Duke winner Illegitimate from Romania
Mention Odessa and film in the same breath and the mind automatically wanders to the Odessa steps and the massacre of Sergei Eisenstein's Battleship Potemkin. It's one of cinema's most iconic sequences, but it's just a small slice of the city's rich cultural heritage. Locals claim Josif Timchenko shot the first cinematic film here. His Jumping Horseman screened on 24 January 1895, weeks before the Lumiere brothers patented their cinematic machine. Odessa's claim as the birthplace of cinema is still up for debate, but there's no denying the city's history makes it the perfect venue for an international film festival
Boasting an impressive number of red carpet galas, elaborate live-orchestral screenings and a prestigious national and international competition strand, the Odessa International Film Festival is fast becoming one of the most anticipated events in the film festival calendar. A launching pad for emerging Ukrainian and Eastern European directors and a platform for prize-winning films from around the globe, the festival has being labeled the 'Cannes of the East'.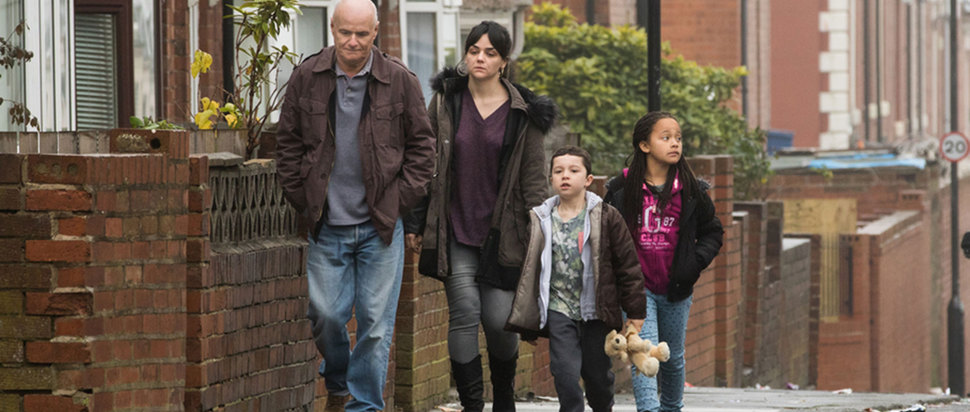 Ken Loach's Palme d'Or winner I, Daniel Blake.
Unsurprisingly, the hottest ticket at this year's event was Ken Loach's Palme d'Or winner I, Daniel Blake. Those familiar with Loach's work will discover nothing radically new in this acutely realized tale of people living on the wrong side of the poverty line.
A brutally blunt condemnation of the red-tape and bureaucracy of the welfare system, the film depicts the difficulties faced by Daniel Blake (Dave Johns), a carpenter unable to work due to a near fatal heart attack. His Kafkaesque struggle to receive Employment Support leads him into the path of Katie (Hayley Squires), a young woman whose life has been reduced to a state of merely existing.
This understated, yet extremely moving story of two working class souls brought together by a society that's failed them is Loach at his most compassionate, dismantling the demonization and myths surrounding benefit claimants and illuminating the systemic cruelty and disdain they encounter daily.
I, Daniel Blake wasn't the only film to arrive in Odessa from Cannes, and alongside screenings of Maren Ade's critically revered comedy Toni Erdmann and Nicolas Winding Refn's provocative thriller Neon Demon, there was a special gala presentation of Park Chan-wook's The Handmaiden.
An ornate cabinet of lurid eroticism, Park's exquisitely filmed adaptation of Sarah Waters' Fingersmith uses the conservatism often-associated with period dramas to amplify his distinctive blend of violence and unsettling humour. Set in 1930s Korea, during the Japanese occupation, this lavishly designed costume drama is a Pandora's box of perversity.
An intensely pleasurable gothic thriller about a young pickpocket posing as a handmaiden for a Japanese heiress living under the tyrannical rule of an erotic book collector, The Handmaiden is melodrama in its most lurid and visually decadent form. Although some of the film's kinkier moments are ridiculous to a fault, Park's skin-crawling sound design teases and implicates the audience into these acts of wanton debauchery. A peculiar love story with as many twists and turns as a piece of Japanese tentacle erotica, The Handmaiden is a sinisterly seductive treat.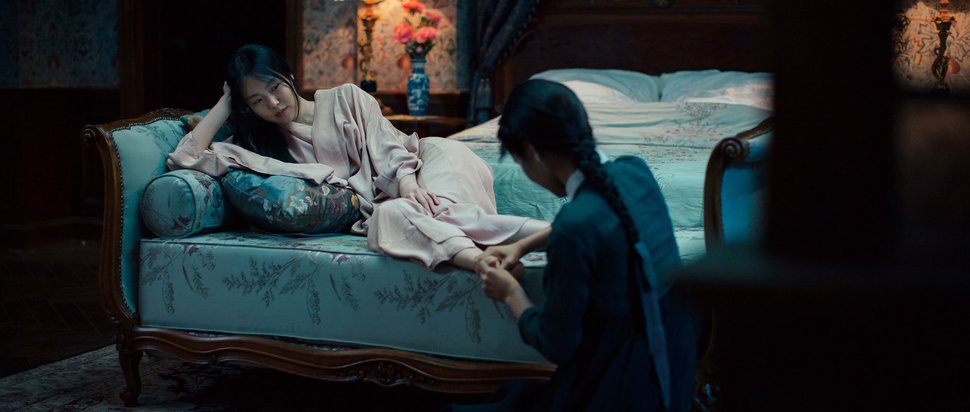 Park Chan-wook's The Handmaiden
Odessa is often referred to as "the pearl of the Black Sea", famed for its cosmopolitanism and multicultural past. However, in recent years its become better known as a site of political and social unrest. In 2014, the festival almost didn't go ahead due to the annexation of Crimea, and the events of 2 May, when 42 pro-Russian activists died in a fire in the city's Trade Union House. Walking through the streets of Odessa it's hard to ignore the weight of history, and this relationship between place and trauma was reflected in this year's programme.
The standout feature of the festival's International Competition was Rusudan Glurdjidze's House of Others, a film heavy and malodorous with memory. Set in the Georgian region of Abkhazia in the early 90s "just after the war", the film observes a family's attempts to relocate in a deserted village evacuated during the war.
What they encounter is a home oppressive with the memories of its former inhabitants. The mood is closer to that of a ghost story than an anti-war film, with the family trapped in a world where the past is as altered by the present as the present is directed by the past. A profoundly haunting effigy of guilt and loss, House of Others suggests there's no escaping the crimes of history.
Foregrounding the process of remembering while playing with preconceived concepts of time and reality, Bi Gan's striking debut, Kaili Blues, follows a reformed convict as he seeks atonement through the stimulation of unconscious memory. An enigmatic opening leads to a 40 minute, single-shot finale, chronicling the film's protagonist as he searches for his nephew. The heavy employment of surrealism articulates the incongruity and disconnection he feels toward the landscape, but if Bi were to reveal this scene was a dream, few would question him.
Kaili Blues is a film that will test the patience of even the most ardent cinephile (imagine a less playful, more ruminative Apichatpong Weerasethakul) yet by negotiating the border which separates the living and dreaming, Bi has crafted a hypnotic portrait of China's difficult relationship with the past.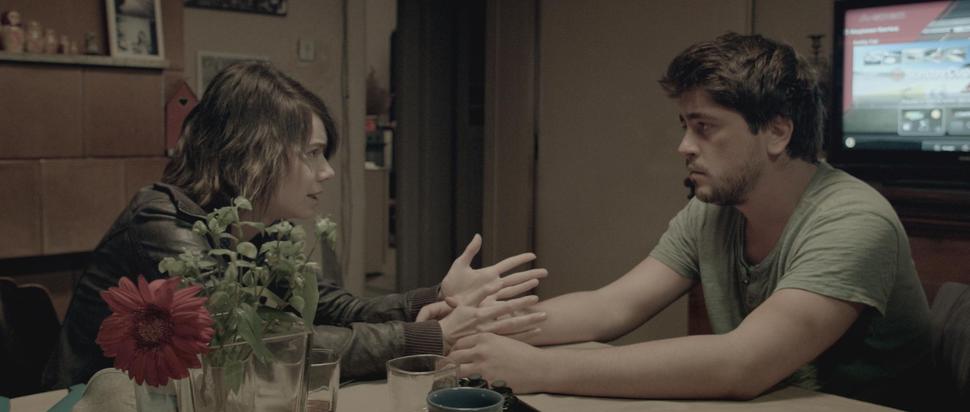 Adrian Sitaru's provocative incest drama Illegitimate
Coming to terms with the past is a recurring theme in modern Romanian cinema. In Adrian Sitaru's provocative incest drama Illegitimate, a family dinner turns ugly when it's revealed the father reported women for having abortions during the Ceausescu era. What's worse, he seems to see nothing immoral about his actions.
His youngest daughter, Sasha, is livid, but she's presented with the perfect opportunity to test his moral resolve when she becomes pregnant… with her twin brother's child. Working through the detritus of a dysfunctional family this investigation into shifting generational attitudes is a disarmingly simple, yet emotionally demanding drama and a deserving winner of the Festival's Golden Duke award for best film.
Keeping it in the family is also inadvisable in Pablo Trapero's The Clan. Based on the horrific true story of the Puccio family who carried out a series of high profile kidnappings in the early 80s, this highly stylised and incredibly tense thriller recalls the early crime films of Martin Scorsese. By far Trapero's best work to date, The Clan takes a step back in time to uncover the roots of the systemic corruption in Argentina, with the strained and calculated relationship between the family's domineering patriarch and his charismatic son a powerful metaphor for how those in control employ fear to cultivate a state of complicity.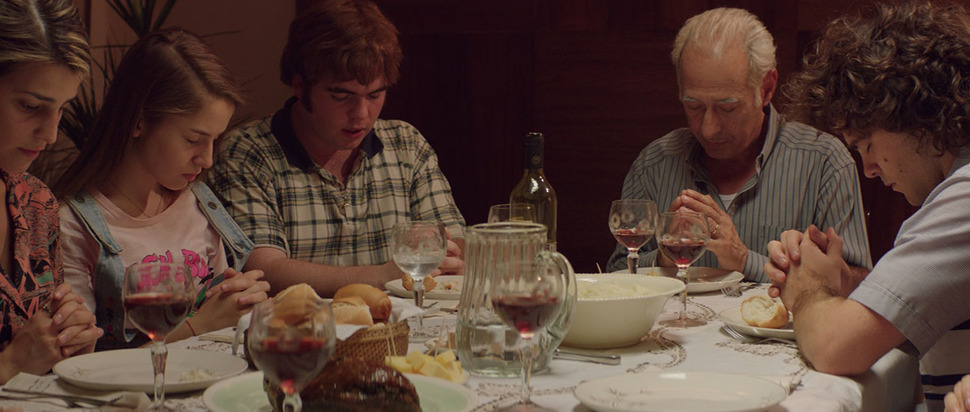 Pablo Trapero's The Clan
In the last few years there's been grounds for cautious optimism for Ukrainian cinema. The number of films produced in the Ukraine has been climbing steadily and, although money remains scarce and further unrest is not improbable, films such as Myroslav Slaboshpytskyi's The Tribe and Serhiy Loznytsia's Maidan continue to make an impact internationally. The Ukrainian films premiering at this year's festival were well received, in particular Igor Minaev's The Blue Dress, which screened to a sold out auditorium.
After discovering a secret diary and three cans of celluloid hidden in his mother's house, a young Parisian man begins a surreal journey into the past. What begins as an introspective search for answers gradually reveals itself to be a roman-à-clef, with the films actually having been made by Minaev in the 70s and 80s during Soviet censorship. They become embedded within the narrative, resulting in a pained look back at the past, but also a hopeful view towards the future of Ukraine and its national cinema.
---
Odessa Film Festival ran 15-23 Jul | oiff.com.ua
Follow Patrick Gamble at @PatrickJGamble