Nils Frahm and Jenny Lewis added to Copenhagen's HAVEN festival
The pair join Arcade Fire, Unknown Mortal Orchestra, Kamasi Washington, Ariel Pink and Big Thief at the innovative Danish festival
HAVEN, the Copenhagen-based festival curated by brothers Bryce and Aaron Dessner of The National, returns to Copenhagen with a pleasingly diverse line-up that just became even more tantalising with the addition of Berlin-based pianist Nils Frahm and Rilo Kiley's Jenny Lewis to the bill. 
Joining Frahm and Kiley at the three-day festival on the island of Refshaleøen, which overlooks Copenhagen's harbour, is an eclectic collection of artists including Arcade Fire, Ariel Pink, Big Thief, Kraftwerk, Dirty Projectors, Phoebe Bridgers and Unknown Mortal Orchestra to name just a few.
HAVEN isn't just about music, though. The festival also showcases other art forms: namely beer, food and art. "We want to explore the ways in which the art forms intersect and provide people with the opportunity to discover new tastes, sounds and sights," Aaron Dessner told Danish newspaper Murmur last year. "Every ingredient in the festival experience is carefully selected and handpicked."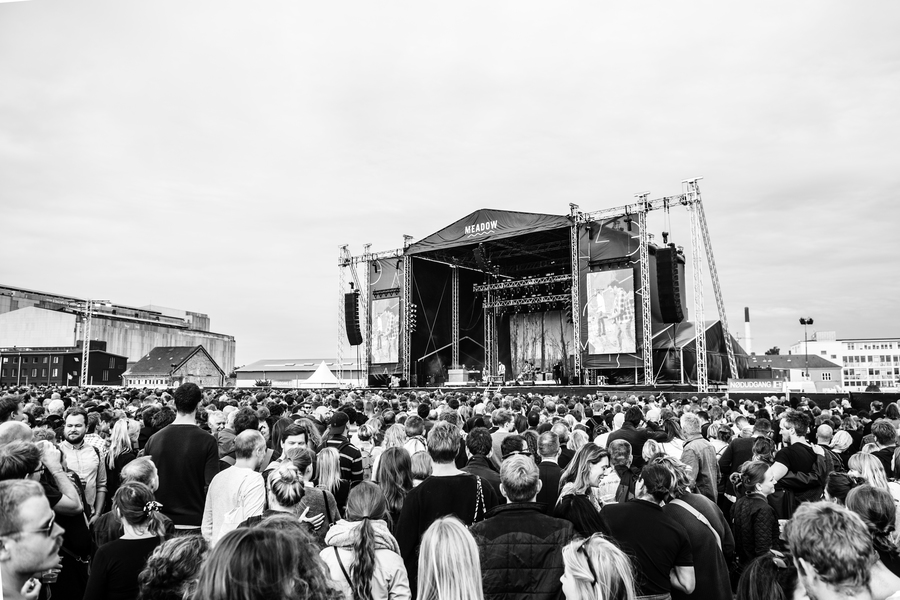 Haven | Photo Morten Rygaard
Involved in handpicking this selection alongside the Dessner brothers are chef Claus Meyer and brewer Mikkel Borg-Bjergsø, and together they've created a unique festival that celebrates good music, food and beer. This year, for example, Borg-Bjergsø has curated over 110 different types of beer for HAVEN, which will be available on-tap over the weekend. Over the next month, more about the food and drink at this year's festival will be revealed.
---
HAVEN takes place in Refshaleøen, Copenhagen from 10-12 Aug. Tickets on sale now at billetlugen.dk