LISB-ON 2019: Preview
Open-air dance music festival LISB-ON returns to Lisbon's Parque Eduardo VII for three days in September. We pick out five local DJs and producers on this year's line-up to catch at the festival
Lisbon's nightlife has seen somewhat of a revival in recent years, as the city itself has become an increasingly popular holiday destination.
A large part of this revival has been credited to Lisbon native Inês Borges Coutinho, who DJs and releases music as Violet. With her record label Naive, her queer clubnight mina and as co-founder of local independent community station Rádio Quântica, Coutinho has been a force for positive change in the city's club scene, with a particular focus on inclusivity of women and members of the LGBTQ community.
Set in the largest park in the city centre, Parque Eduardo VII, three-day festival LISB-ON occupies a corner of the park from 6-8 September, and is set to showcase many more of Lisbon and Portugal's brightest talents from the dance music scene, alongside household names. This year's line-up features DJ sets from dance music legends Carl Craig, Moodymann and Craig Richards, as well as live band sets from Ten City and Róisín Murphy.
Among those included on LISB-ON's line-up, we pick out five Portugese DJs and producers to catch at the festival.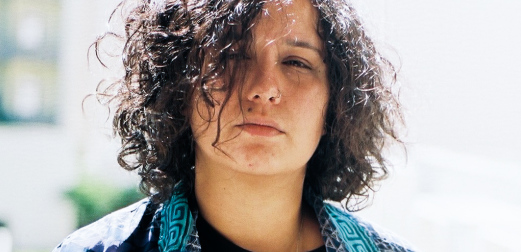 Image: Caroline Lethô
Caroline Lethô
Born and raised in Portugal's Algarve region, Carolina Mimoso, aka Caroline Lethô, eventually made a base for herself in Lisbon and has since become an important voice in the city's dance music community. In the last few years, she's released music on a series of Lisbon-based labels, including Labareda, Extended Records and AVNL Records, as well as hosting a monthly radio show, String Theory, on Rádio Quântica, positioning herself as a vital voice in the city's club scene. 7 Sep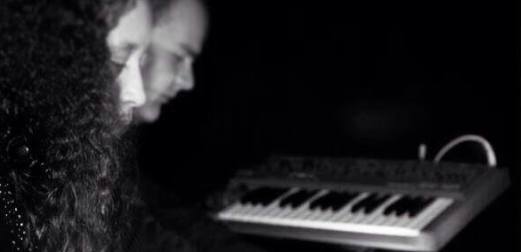 Image: Roundhouse Kick
Roundhouse Kick
Also from the Algarve, Roundhouse Kick are an electronic duo made up of Igor Inácio, aka Lost in Space, and Adriana Lourinho. The pair began collaborating in 2011 and have since performed in Lisbon superclub Lux Frágil, released their debut EP on Lisbon-based label One Eyed Jacks – founded by Portugese DJ and producer Marco Rodrigues, aka Photonz – and featured on fellow Lisbon-based label Paraíso's Rave Tuga Vol. I compilation alongside the likes of Violet, Photonz and Caroline Lethô. They'll be playing a live set on the festival's second night. 7 Sep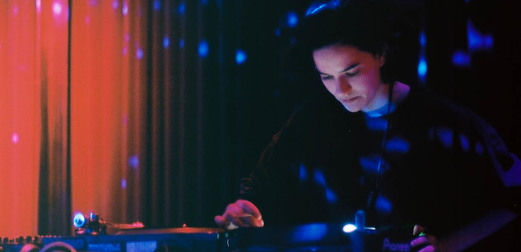 Image: Telma by Filipe Baixinho
Telma
Among the young generation of Lisbon's club promoters is Telma, who co-runs her R U S T parties at Lisbon underground club and hidden gem Desterro, featuring local DJs and live acts. She also co-hosts a radio show on Rádio Quântica, representing the collective she founded, Intera, which operates as a label and event promoter, taking over spaces around the city to discuss and address the issue of female visibility in the dance music industry, as well as encouraging collaboration among local artists. 7 Sep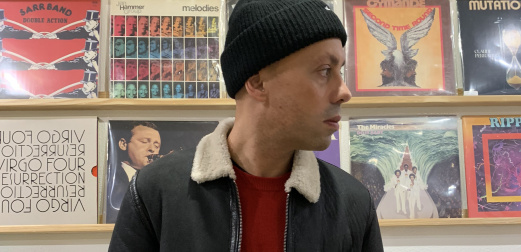 Image: André Cascais 
André Cascais
Born in Porto, André Cascais began his musical career holding down a residency at Porto nightclub Trintaeum before spending a brief period in London studying Fashion Design, where he went on to hold several residencies around the city's clubs. In this time, he also worked with Gilles Smith on various editions of the legendary Secretsundaze parties. Returning to Portugal and relocating to Lisbon in 2009, Cascais was a resident DJ at Lux Frágil until 2018, and has played at just about every club and festival across the country since. 8 Sep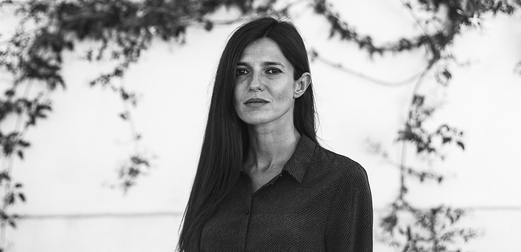 Image: Mary B
Mary B
If you thought Rádio Quântica was the only radio station in Lisbon at the forefront of the city's dance music scene, think again. Mary B hosts a weekly Saturday night slot on Portugal's most respected electronic music radio station Radio Oxigénio with her Trapézio Voador show, where she demonstrates her vast musical knowledge. She combines this with DJing all over the world, having shared stages at festivals with the likes of Nicolas Jaar and Dixon. 8 Sep
---
LISB-ON takes place in Parque Eduardo VII, Lisbon, Portugal, 6-8 Sep; tickets are available here: lisb-on.pt