LISB-ON 2019: Festival Report
A fairly recent addition to Portugal's festival calendar, LISB-ON benefits from an idyllic location and glorious weather as it brings local and international artists to the country's capital
As Lisbon's cultural scene has continued to flourish over the last couple of years, so too has its ever-increasing festival calendar. LISB-ON is just one of several festivals to be found in Portugal's capital throughout the month of September alone, taking place this year over the same weekend as Rádio Quântica's debut Ano 0 festival and the weekend before Nova Batida returns for its second edition.
A crucial factor of any festival though is its location, and with that LISB-ON has truly lucked out. Set in a corner of Lisbon's vast Parque Eduardo VII, the largest park in the centre of the city, the festival feels compact and manageable with just three stages to navigate – the Main Stage, the Carlsberg Hillside Stage and the Treehouse Stage – and benefits greatly from Portugal's glorious weather in the later half of the year.
With the sun still very much beaming down on the park, Moodymann kicks off the festival's opening night Detroit showcase on the Main Stage in perhaps the earliest slot he's played in a while, and probably to the smallest crowd in a while too. Given his early set time of 5.30pm, the site is still yet to fill up but he does his best to get those who have made it along early dancing with a fitting mix of disco and old school hip-hop.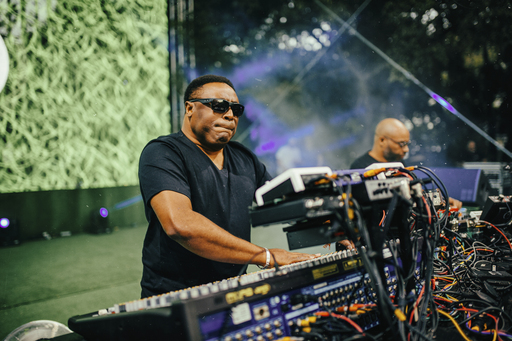 Octave One @ LISB-ON, 6 Sep 2019 by Nash Does Work
Even Fleetwood Mac doesn't seem to be able to get the crowd properly going yet though, with an extremely reluctant singalong to Dreams towards the end of his set making for a particularly uncomfortable scene. But with the crowd gradually starting to build, Octave One's live set continues to build on the momentum Moodymann managed to drag out of the crowd over the course of his set.
Taking things up a notch, the duo of brothers Lenny and Lawrence Burden more than prove their status among electronic music's finest and make the use of live hardware in their set look effortless. Carl Craig follows, completing the triple whammy of Detroit royalty before Berghain resident Marcel Dettman represents the new school of techno and closes the festival for the day.
Saturday makes way for a showcase of more local talent, however, with rising artists Telma and Helena Guedes opening the Treehouse and Carlsberg Hillside stages respectively. Caroline Lethô and Roundhouse Kick follow Telma on the Treehouse stage, continuing the showcase of Portugese artists, and the buzz around Lisbon's blossoming electronic music scene becomes evident very quickly.
Lethô is fast becoming one of the city's most exciting talents, with a monthly show on Rádio Quântica, along with releases on several Lisbon-based labels, and her DJ sets further demonstrate the breadth of her musical influence. Igor Inácio and Adriana Lourinho, the duo behind Roundhouse Kick, are as much of a revelation, with their slick live set packed full of acid and trance beats to get lost in.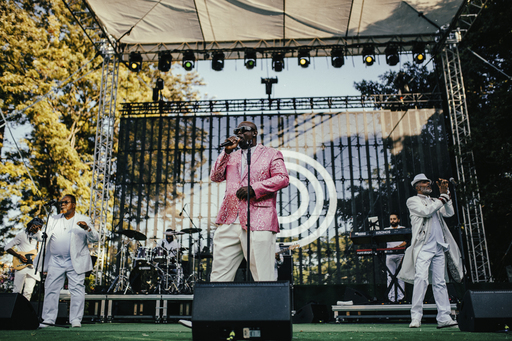 Ten City @ LISB-ON, 7 Sep 2019 by Nash Does Work
As the evening starts to set in, Ten City bring their joyous live set to the Main Stage, each of the band's lead members dressed to the nines. The best set of the weekend though comes from DMX Krew, with his live set navigating through bass, breakbeat and ghetto house making for the perfect soundtrack to the stage's setting among the trees. The quality of his set makes anything after it hard to follow, but Young Marco provides a good mix of tracks to close the Carlsberg Hillside Stage.
Bringing the weekend to a close, Sunday sees both local and global music legends take to the main stage. Lisbon's very own DJ Vibe, known for creating the city's underground sound in the 90s, lifts the hungover spirits of the early Sunday evening crowd. He's assisted for a handful of tracks by Jamie Principle, who gets right in amongst it and makes the most of his short time on stage, spending most of his time in the crowd.
Essentially closing this year's festival, if the empty scene onsite once her performance is over is anything to go by, Róisín Murphy is a truly astounding live performer. Throughout her set, she works her way through a remarkable amount of outfits, switching up her look for just about every song with a range of jackets, hats and gloves.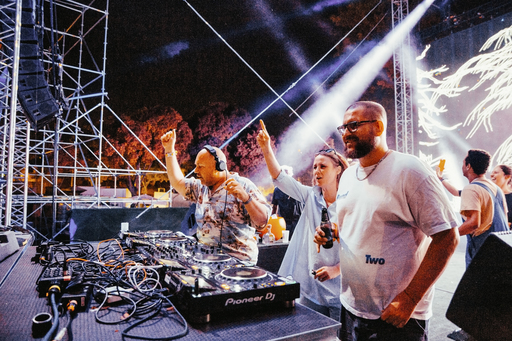 Horse Meat Disco and Róisín Murphy @ LISB-ON, 8 Sep 2019 by Nash Does Work
A brief interlude of Moloko's classic Sing It Back naturally receives the biggest response from the crowd, but Murphy's own solo material lands just as well. And Murphy clearly doesn't want the party to end, returning to the stage after her set when London duo Horse Meat Disco drop a remix of her track Incapable, joining them for a final dance behind the booth.
LISB-ON is very much still finding its feet and its place on a constantly growing festival calendar in Portugal. But with a prime location in the centre of Lisbon and a team dedicated to bringing a mix of big international names and the best of the local scene to its audience, it has time to blossom into much more yet.
---
LISB-ON took place from 6-8 Sep; the festival returns next year from 4-6 Sep 2020 – tickets available here