International Events Calendar 2016
That February darkness getting you down? We've selected the best cultural treats of 2016 from around the world to help you dream of sunnier adventures.
FEBRUARY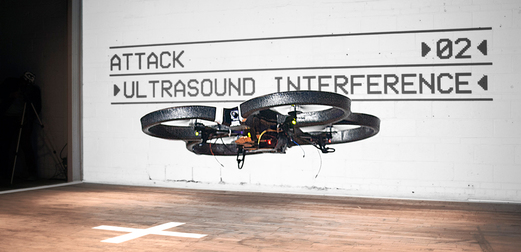 Transmediale
2-7 Feb, Berlin
All roads lead to the German capital this February and first up is digital art and media festival Transmediale. This year's festival is themed Conversation Piece, a transitory space for discussion of the anxieties of late capital – aka what will we do when the machines take over?
Image: Nicholas Maigret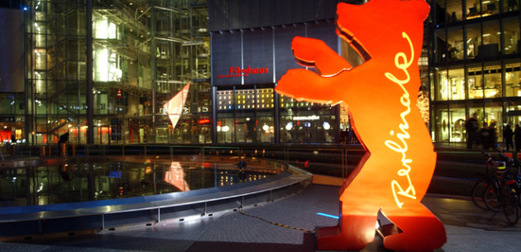 Berlin International Film Festival
11-21 Feb, Berlin
Meryl Streep will be Jury President of 2016's incarnation of Berlinale, which this year will be screening over 400 films. Generating most interest at this point is the first German feature-length biopic of Anne Frank, and the latest from the Coen brothers: Hollywood send-up Hail, Caesar!, starring George Clooney.
Marrakech Biennial 
24 Feb-8 May, Marrakech
Why have an art exhibition in a gallery when you can have it in a palace? That's the provocation of the Marrakech Biennale, which eschews 'bare white walls' for the rich cultural and historically charged sites of the city. Titled Not New Now, there's an enquiry into the disappointment of an exhausted postmodernity.
MARCH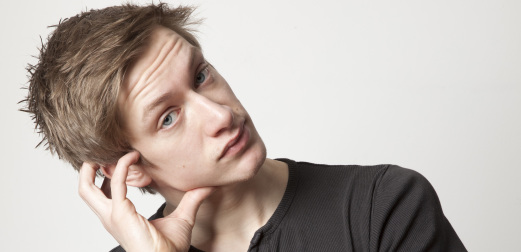 Melbourne Comedy Festival 
23 Mar-17 Apr, Melbourne
One of the three largest comedy festivals in the world (after Edinburgh and Montreal), the 30th incarnation of the Melbourne Comedy Festival has seen it become Australia's largest cultural event (insert 'that couldn't be difficult' jokes here, that's comedy after all). Edinburgh Comedy Award winner David O'Doherty will be in attendance, as well as a host of familiar faces from this side of the globe including Daniel Sloss, Stephen K Amos and Sarah Millican.
Image: Jill Furmanovsky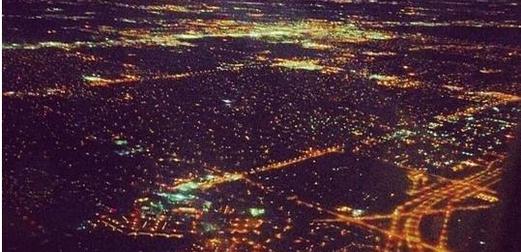 SXSW
Interactive: 11-15 Mar • Film: 11-19 Mar • Music: 15-20 Mar, Austin
The wide-ranging Texan festival of music, film and, well, other stuff, has morphed into a leviathan of an affair, which can make its reputation as a place for discovering the Next Big Thing something of a lottery. Hoping to be spotted amongst the hordes at this year's festival are Edinburgh's very own queer transgender pop-punk four piece The Spook School.
Image: Ed Wood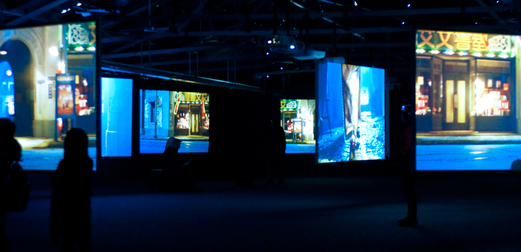 Sydney Biennial  
18 Mar-5 Jun, Sydney
Sydney Biennale continues the trend of unconventional settings, as it puts to work a previously defunct funerary Mortuary Station. Considering the blurring of virtual and physical space, there are also a series of events in the more fluid In-Between Spaces, with full details still to be announced.
APRIL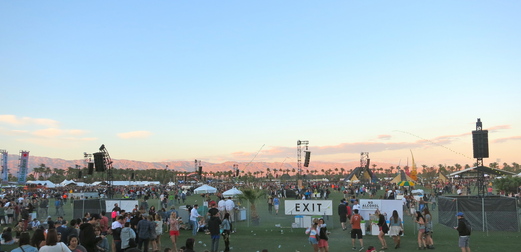 Coachella
15-24 Apr, Indio
The popularity of this Californian festival is such that it now takes place over consecutive weekends in April, featuring the same line-up each time. In a remarkably impressive piece of bill-booking, organisers have managed to nab the returning LCD Soundsystem and the much-mooted original line-up of Guns N' Roses (provided they haven't all fallen out come spring, of course).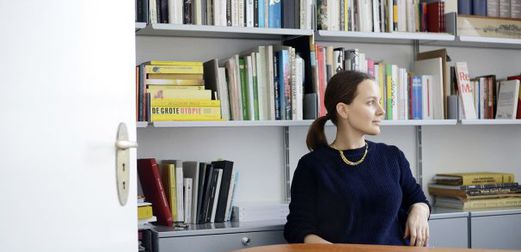 OFFSET Design Festival
8-10 Apr, Dublin
Attention: designers, artists, illustrators and advertisers! Setting its stall out as a creative hub for… well, you know, creative types, Offset is a three-day conference in Dublin, providing a neat chance to perform that grim task known as 'networking'. Which sounds awful, but usually just means chatting politely to people with overlapping interests to your own.
Documenta Madrid
27 Apr-8 May, Madrid
A film festival, but with a difference: documentary storytelling is the theme of Documenta Madrid, if the name wasn't enough of a clue. In operation since 2004, it traditionally features a host of films, both short and feature-length, with submissions coming in from across the globe. At the time of going to press, the programme is yet to be announced, so you're best to keep your beady eyes glued to their website in anticipation.
MAY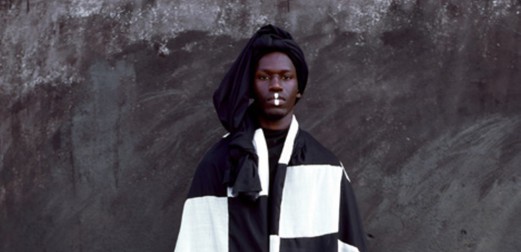 1:54 Pop-Up
6-8 May, New York
Split between its Springtime New York base, and its London outpost in the autumn, 1:54 describes itself as a contemporary African art festival, with its title referring to the 54 nations which comprise the continent. Placing the fruits of African culture in front of an international audience, it's a full-on festival of screenings, lectures, panel debates and more, bringing the work of over 60 artists to Brooklyn's Pioneer Works.
Image courtesy of M.I.A. Gallery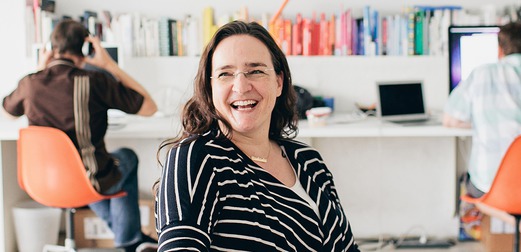 Typo Talk
12-14 May, Berlin
'Europe's biggest design conference,' they say. 'Designers from all over the world.' They've got a point too: in 2016, this annual gathering of graphics boffins and related clever-clogs will unite under the slogan 'beyond design', asking questions of the industry and the conference itself with a plethora of speakers and presentations. Perfect for designer types and design enthusiasts alike.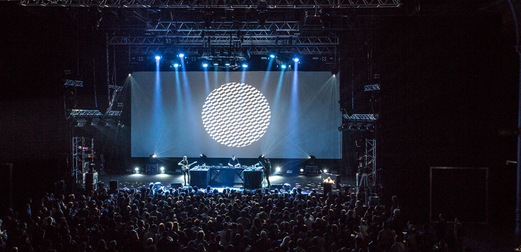 Villette Sonique
21-27 May, Paris
Another of those music festivals you've heard so much about (they're all the rage these days), Villette Sonique selects its line-ups from the more esoteric ends of indie rock and electronica – any festival that can count The Fall, Joanna Newsom and Half Japanese among previous headliners clearly has its eyes on a very specific sort of prize. This year's bill has yet to be announced, but rest assured it'll be simultaneously cool as fuck and batshit mental. More of this, we say.
JUNE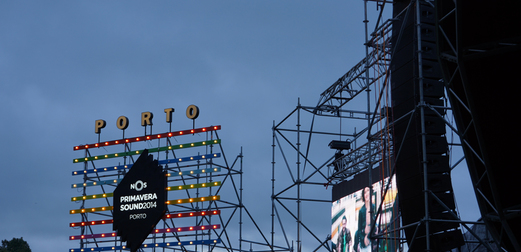 Nos Primavera Sound
4-6 Jun, Porto
No doubt you're echoing The Skinny's own excitement as you lose your shit over this year's Primavera line-up, but anyone looking for a different festival experience might be interested in the Barcelona festival's sister event over in sunny Porto. Only downtempo electronica types Air have been announced thus far, but you can put your faith in shared genetics: Nos Primavera Sound will be a guaranteed blast.
Image: Gold SoundzIt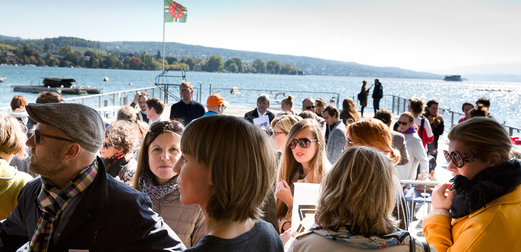 Manifesta 11 
11 Jun-18 Sep, Zurich
It's the hundredth anniversary of radical art movement DADA's birthplace Cabaret Voltaire in Zurich. Maybe Manifesta 11's the 100 day birthday party, as it spreads its exhibitions around the professional workspaces of the city. Titled What People Do for Money, the Biennial itself is the work of contemporary artist Christian Jankowski, who has been picked as the curator.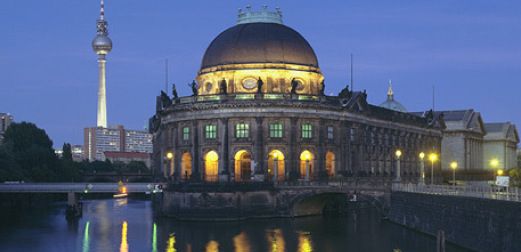 Berlin Biennale
4 Jun-18 Sep, Berlin
In a city where the local barber will probably also be a gallery space, the Berlin Biennale understandably a loose affair. Art's part of the scenery, so there's a casual approach to events organisation, or maybe an understatedly overstated irony in the website's measured "The 9th Berlin Biennale for contemporary art may or may not include Contemporary Art." Worst that can happen? You're in Berlin in June. Yaldi!
Sonar
18-20 Jun, Barcelona
The geographical origins of electronic music are too diverse to identify anything as straightforward as a spiritual home. It definitely summers in Barcelona though: Sonar is without a doubt one of the biggest names in dance festivals, and with Jean-Michel Jarre, Four Tet and Laurent Garnier lined up for 2016, it looks like they've got another triumphant weekend in store.
Image: Martin Senyszak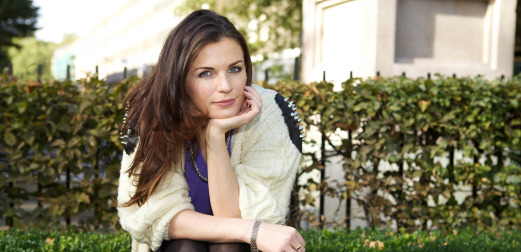 Cat Laughs
2-6 Jun, Kilkenny
If you were going to visit anywhere in Ireland in search of that famous 'craic' (nothing to do with Breaking Bad, it turns out), Kilkenny's own comedy festival should be pretty high up on your list. A place where Irish comedians converge with international talent, this year promises laffs'n'yucks with the celebrated likes of Reginald D. Hunter, Nish Kumar and Sean Hughes, while Skinny favourites Aisling Bea and James Acaster lead the array of promising new comics on offer.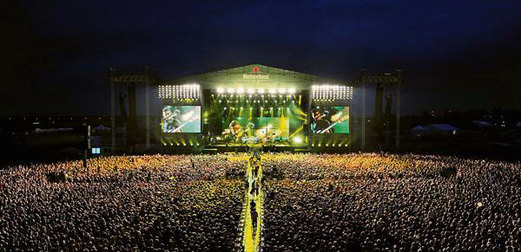 Open'er Festival 
29 Jun-2 Jul, Gdynia
Festival fatigue? Whatever, amateur: Poland's greatest contribution to the festival scene is a sprawling, four-day affair, this year topped by the likes of Florence & The Machine and the all-conquering Tame Impala. Time for trivia? Open'er claims to have originated the festival wristband system - perhaps not the factoid to have you running for your credit card, admittedly, so perhaps you might just want to consider a well-curated bill and excellent atmosphere as reasons to head along.
Image: Pete Dunlop
JULY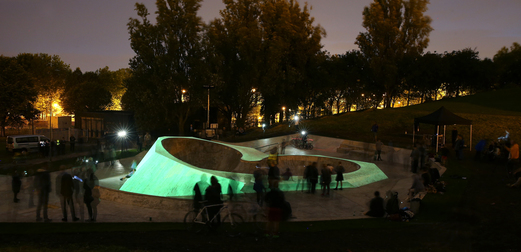 Liverpool Biennial
9 Jul-16 Oct, Liverpool
Organised as a story, the entire event is imagined as a narrative taking place across the different 'fictional spaces' of the venues. Residents of Edinburgh and Glasgow, make a friend down South and arrange a mutual crashing contract. That's to say, convince one or some Liverpudlians to sleep on your sofa during Glasgow International or the Edinburgh Art Festival, and allow them to repay the favour during the 14-week Liverpool Biennial.
Image: Gareth Jones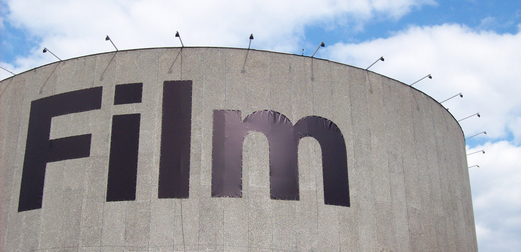 Karlovy Vary Film Festival
1-9 Jul, Karlovy
Eastern Europe's answer to Cannes, Karlovy Vary takes place within a time-warped spa town at the north-west edge of the Czech Republic. The films are mint-fresh works from Europe and Asia, as well as American indie fare; the audience is made up of backpackers and film-crazy locals.
Image: Weltsport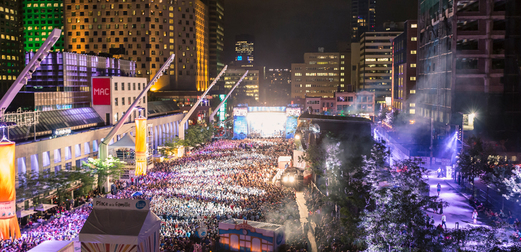 Just For Laughs
13-31 Jul, Montreal
Founded in 1983 as a French-language event, Montreal comedy festival Just For Laughs added more anglocentric fare two years later and went on to become one of the world's most renowned comedy festivals, launching the TV careers of virtually every US sitcom star you can name along the way. Dates but not details have been announced for this year's affair, but you can put money on the whole thing being damn near unmissable for travel-happy comedy fanatics.
AUGUST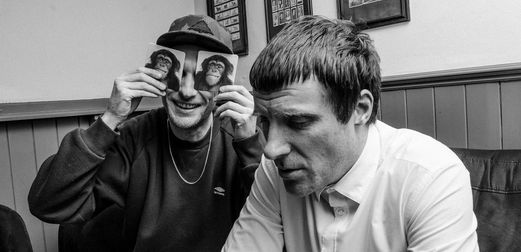 Off Festival
5-7 Aug, Katowice
A music festival of a distinctly alternative bent, hosted in the Polish city of Katowice, Off celebrated its tenth anniversary in 2015 with performances from indie rock demigods like Sunn O))) and Sun Kil Moon; not too shabby, all told. With five stages (including an 'Experimental' one, and the more mysteriously titled 'Forest') and an initial line-up comprising Sleaford Mods, Napalm Death and hotly-tipped college rockers Beach Slang, this looks to be one to mark in the diary.
Image: Simon Parfrement
Dimensions
26-30 Aug, Croatia
Insider tip: when there's no details of the line-up to tempt you with, we look towards location for signs of anything noteworthy. And WOAH, does this ever meet those criteria – hosted in the grounds of Fort Punta Christo, a 19th century coastal fortress in Croatia's Pula region, Dimensions is an electronic music festival with a difference. As we say, no acts have been announced yet, but last year's appearances from Four Tet, Funkadelic and Floating Points should give you some idea of the bountiful treats in store.
Image: Dan Medhurst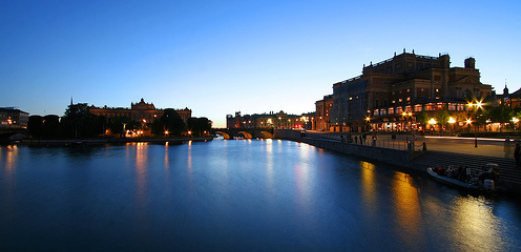 Stockholm Culture Festival
11-15 Aug, Stockholm
Alan Partridge had the Swedes nailed, didn't he? Abba. IKEA. The root vegetable swede. But leaving casual xenophobia aside for one moment, if we must, let us point you in the direction of this nifty affair in the Swedish capital: a free festival celebrating art and culture in all its diverse forms. This year the theme is the UK, so presumably they'll get their revenge on Steve Coogan's comedic stereotypes by being jarringly polite and serving nothing but tea, warm beer and drab, grey food. Either that, or (most likely) it'll be absolutely brilliant, so go.
kulturfestivalen.stockholm.se/EN
SEPTEMBER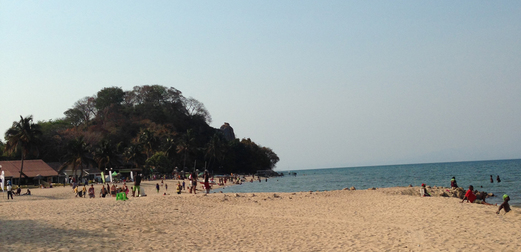 Lake of Stars
30 Sep-2 Oct, Malawi
On the banks of Lake Malawi, a multinational line-up present an eclectic, high energy bill to a diverse audience under the baking African sun and late into the dark tropical night. With profits going back into the local community, LoS offers a once in a lifetime experience to sample some Malawian hospitality beside the sparkling blue waters of the nation's lifesource.
Image: Rosamund West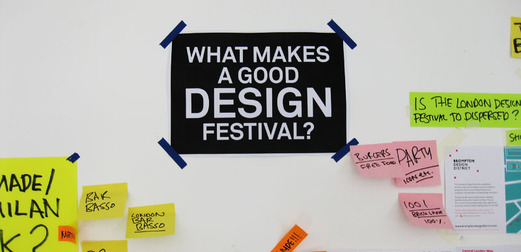 London Design Festival
17-25 Sep, London
Set up to establish the English capital as 'the design capital of the world' – in with a shout, surely – the London Design Festival sees the city resplendent with events and exhibitions dotted across its many fine venues. Celebrating both homegrown and international talent, it's certainly one for the creatives in your life, although if you've got any interest in the broad spheres of art and design, you'd be best advised to tag along.
Image: Stuart Bannocks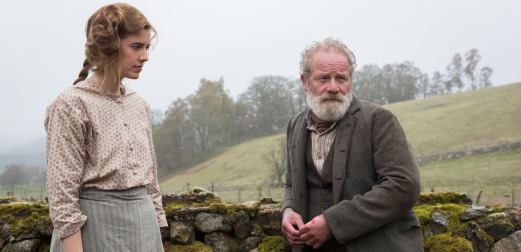 Toronto International Film Festival
8-18 Sep, Toronto
TIFF may be the festival at which Hollywood begins its assault on the awards season, but it's also the most audience-friendly of the major international film festivals, with stars happy to rub-shoulders with the city's film fans in screenings. High-Rise, Sunset Song, and Anomalisa, as well as Oscar contenders Spotlight, The Martian and Room all made waves at last year's event.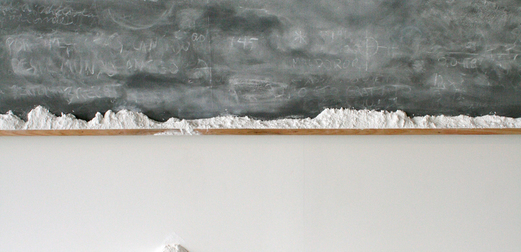 Sao Paulo Biennial 
10 Sep-11 Dec, Sao Paolo
2016's got a lot going on. If FOMO's made you unsure of which of the many cultural horses to back, relax. Uncertainty itself is the theme of the Sao Paulo Biennial, and it's considered to be the condition of the present time. Swithering and doubt are used as themes to bring together disciplines as diverse as astronomy and anthropology, as well as the work of 90 artists.
Image: François Philipp
OCTOBER
Vienna Design Week
30 Sep-9 Oct, Vienna
Like you needed another reason to visit one of Central Europe's most beautiful cities, right? Looks like there's plenty who'd agree that this is a good 'un though, as last year's Design Week brought somewhere in the region of 36,500 visitors to Vienna to explore the nature of design and our relationship with it as consumers, artists and human beings. Sounds pretty weighty when you break it down like that, but this is guaranteed to be both fun and fascinating.
Unsound
11-18 Oct, Krakow
Having begun in 2003 and subsequently expanded to include events in locations as far-flung as New York, Adelaide, London and Toronto, Unsound is a Krakow-based music festival at heart. Spread out over a week, it embraces the cutting edge in a way few music festivals seem keen to match, with its line-up shrouded in mystery until right before the event. Still, last year starred electronic scene leaders like Tim Hecker and Holly Herndon alongside black metal texturalists Liturgy… yeesh. Impressive stuff.
Image: Camille Blake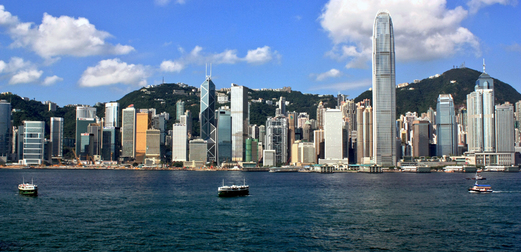 Hong Kong International Literary Festival
26 Oct-8 Nov, Hong Kong
The literary festival started in 2003 in the original Glamour Room at M on the Bund in Shanghai, and has run every year since. The festivals have attracted many local and regional authors as well as others from well over 20 countries around the world.
NOVEMBER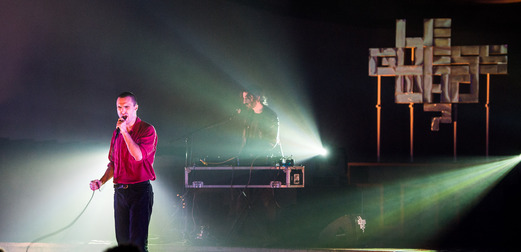 Le Guess Who?
10-13 Nov, Utrecht
Utrecht in November mightn't be too high up your list of things to do, but this intensely excellent club festival should make it a little more pressing. From the astounding TivoliVredenburg complex to canalside back-room bar venues, it's a city full of character and astounding buildings, while a carefully-curated line-up brings together the great and good of modern alternative music. With Wilco on board to headline the 2016 affair, it's set to be another victory for all concerned.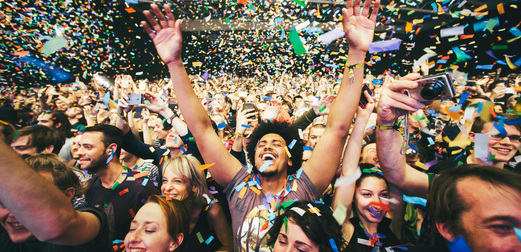 Iceland Airwaves
2-6 Nov, Reykjavik
Originally hosted in an aircraft hangar in 1999, Iceland Airwaves has gone on to become one of the staples of the international festival calendar. Could be down to the presence of its vast showcase of Icelandic talent, could be its tendency to secure the sort of names that leave you staring longingly at the poster as you frantically check your band account… or even its famously intimate atmosphere and general reputation for excellence. Either way, its pulling power is enviable and a good time is a certainty.
Image courtesy of Iceland Airwaves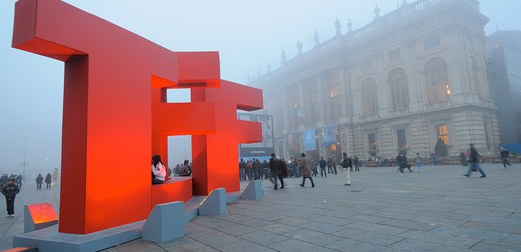 Torino Film Festival
18-26 Nov, Turin
Turin has given much more to cinema than The Italian Job. While Italy's most famous film festival, Venice, concerns itself with celebrities and prestige premieres, Torino has cultivated a much more cerebral reputation, one interested in discovering the best new artists pushing at the boundaries of cinema. As well as looking to cinema's future, Torino is also famed for its retrospectives, particularly celebrating underappreciated American auteurs (the likes of Walter Hill and John Carpenter have seen their careers championed here).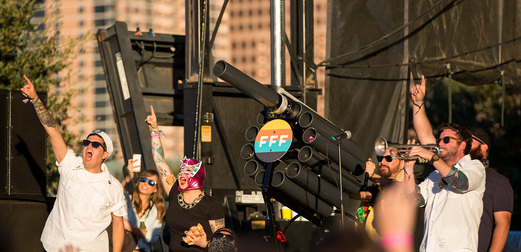 Fun Fun Fun Fest
6-8 Nov, Austin
Something of an anomaly in terms of US-based music festivals, largely sticking to the tried'n'tested formula of booking within the confines of hip-hop, electronica and alternative rock. It's a solid policy though, and you can't argue that it doesn't get results – 2015's impressive bill saw the Wu-Tang Clan and D'Angelo rubbing shoulders with Jane's Addiction, Venom and Future Islands. Whatever they've got planned for 2016 is bound to scale similarly dizzy heights.
Image: Ralph Arversen
DECEMBER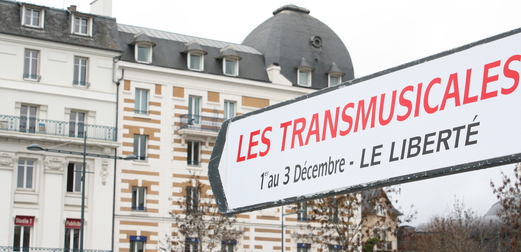 Transmusicales
7-11 Dec, Rennes
Aka Les Rencontres Trans Musicales, aka Les Transmusicales de Rennes… whatever it's called, it delivers the goods every time. And they should really know how by now: 2016 represents the festival's 37th year. No details have been unveiled for this year's affair, but a quick glance at last year's bill indicates it'll be another diverse affair, with Scotland's own Hector Bizerk having led the charge alongside psych genius Klaus Johann Grobe and a plethora of Euro ones to watch. Start saving now; it's not like there's anything else on in December, is it?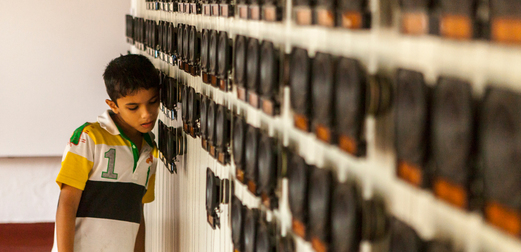 Kochi-Muziris Biennale 
12 Dec 2016-29 Mar 2017, Kochi
Nestled in the southwest of India, Kochi is a port town in the state of Kerala and home to India's first biennial art festival, which is this year curated by Sudarshan Shetty. According to their wiki page they're Tate Modern's favourite biennale, so they must be doing something right. Enjoy some visual art from one the the world's most vibrant contemporary scenes, then head north for January's Jaipur literary festival and the Delhi art fair.