Music Festival Guide 2016 – Europe & the USA
Want to go to a festival this summer, but can't face the thought of another stereotypical British summer ruining the whole thing? A solution is at hand. From Burning Man to Secret Solstice, here's our guide to festivals in Europe and the United States.
You've decided then. The UK festival circuit is not for you this summer. No, far more glamourous and exciting to whisk yourself off to far-flung climes and mumble drunkenly along to your favourite bangers somewhere completely different to the usual rain-sodden fields of Blighty – after all, it's not like the sunshine is realistically likely to hold out over here, is it? Just one problem, mind. Where on earth should you go? That's where The Skinny comes in: we've compiled this list of our favourite festivals in Europe and the USA for your perusal.
(All prices exchange rate-dependent)
Reykjavik, Iceland (16-19 Jun) £138.29 for a standard festival pass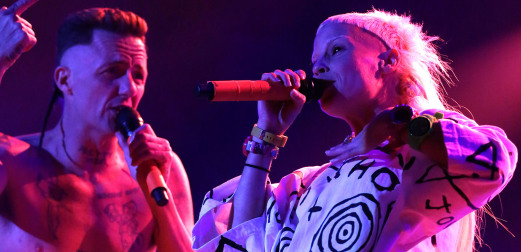 Die Antwoord, photo: Martin Sopinec
Straight up, Secret Solstice has the most glamorous selling-points of all the festivals out there. This year, you can get down on a midnight sun boat party, in Iceland's oldest geothermal lagoon, inside a glacier, or… inside a VOLCANO (it's extinct, before you ask). We should point out that these are all ticketed extras, and a volcano pass will cost you a fiery £1470. But STILL. If you can somehow afford this after George Osborne's latest budget, the fest also boasts Radiohead, Deftones and Die Antwoord, as well as Skream, Roisin Murphy, Afrika Bambaata and Action Bronson. What's more, the sun will quite literally never set... 
Roskilde, Denmark (25 Jun-2 Jul) £211.83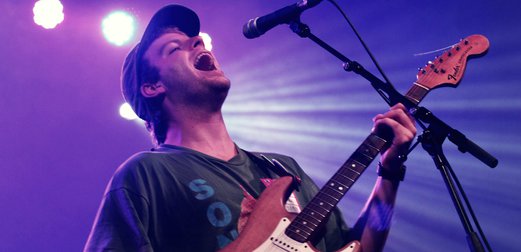 Mac DeMarco, photo: Rita Azevedo
Free-spirited Roskilde is the largest music festival in Northern Europe, and resolutely channels its original punk ethos, remaining non-profit since 1972. Humanitarian to its core, your ticket price includes a donation to one of Roskilde's chosen charities. There's real variation in this year's line-up, too – up top is LCD Soundsystem, Macklemore & Ryan Lewis and New Order, alongside PJ Harvey, Red Hot Chilli Peppers and Tame Impala. You'll also find Wiz Khalifa next to Tenacious D, At The Drive-In next to Foals, plus Mac DeMarco and the Syrian National Orchestra for Arabic Music, with Damon Albarn and other guests. Pack stamina, this fest lasts 8 days. Eight days.
Tisno, Croatia (29 Jun-6 Jul) from £120 for a full week pass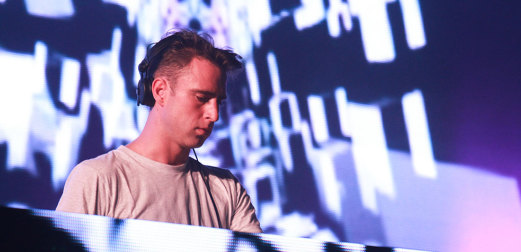 Jackmaster, photo: Jassy Earl
Easily one of Europe's most prolific dance festivals, Love International traditionally claims the biggest names in the industry. Dixon, Horse Meat Disco, Gerd Janson, Jackmaster, Ben UFO and Joy Orbison meet the likes of Shanti Celeste, Hodge and Glasgow's own Melting Pot. Set in a private bay with sickeningly beautiful waters, this is a legitimate chance to head to a fest without packing your wellies. Dance on the beach, in Barbarella's Discotheque or on one of the many massive boat parties, but be aware that the afters (curated by Futureboogie and Resident Advisor) cost extra. Pack yer suncream, and you'll be zipping about on a taxi-boat without a care in the world.
Bergheider See, Germany (7-11 Jul) £69.56 inc. booking fee and rubbish deposit
Out by a peaceful lake between Berlin and Dresden, Feel Festival has really nailed the whole holistic thing. Artsy, independent and supremely eco-conscious, Feel have a wholesome package of readings, cinema, theatre and early morning sports on the sand dunes to heal your heart and soul – and more than enough of Berlin's favourite noisemakers to undo all of that good work. The line-up is still to be released, but previous years saw Ry X, Jan Blomqvist, The/Das and Marcel Freigeist take to the woods. Expect DJs from world-famous clubs like Kater Blau, Ritter Butzke and Wilde Renate.
Katowice, Poland (6-7 Aug) tickets from £51.38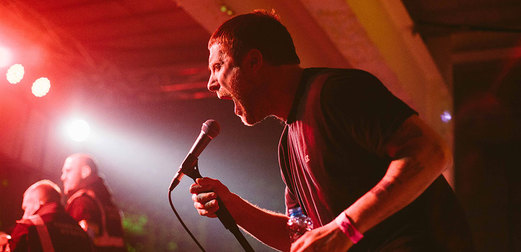 Sleaford Mods, photo: Sam Huddleston
Easily the best bargain The Skinny's found all year, OFF festival is crammed with politically motivated, visionary music in a super cool setting – and, unlike tons of other festivals it won't cost you a month's worth of rent. At the business end of the line-up, Napalm Death, Sleaford Mods and Machinedrum do the honours, while GZA, ANOHNI, Beach Slang, The Kills, Mudhoney, Thundercat and Yung Lean reflect the imaginative, alternative booking policy at large. It's conveniently located right by Lotnisko Airport, too… Shut up and take our money.
Domaine National de Saint-Cloud, France (26028 Aug) £90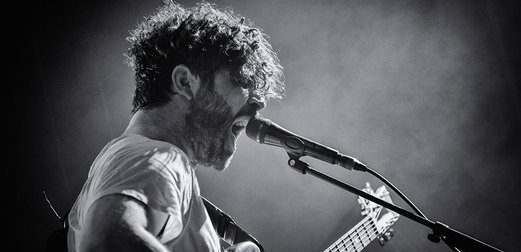 Foals, photo: Jon Ellenor
If you're not sold on the idea of Coldplay domineering the Pyramid stage, Rock en Seine holds the solution to your summer. In a scenic, historical park just west of Paris, you'll find charismatic rock'n'roll types like Sunday headliners Foals, Iggy Pop and Eagles of Death Metal holding strong. Yer Last Shadow Puppets take the lead on Friday, with the inimitable Massive Attack heading up Saturday. Sigur Rós, Damian 'Jr. Gong' Marley, Chvrches, Clutch and Anderson Paak fill out the rest of the fest's strong first sweep of announcements. The ticket's a bargain too, so you'll even have plenty of budget left over for brie.
Black Rock City, Nevada (28 Aug-5 Sep) £269.27
No festival guide is complete without half-marvelling at, and half-mocking, the legendary burn. But really, Burning Man is next level. A temporary, semi-circular city is erected by a weird and wonderful community in the middle of the Black Rock desert – a prehistoric lake bed – surrounding a gigantic statue just waiting to be torched. This year's theme is Carnival of Mirrors, and will see some 70,000 burners descend upon the desert to uphold the founding principles of inclusion, self-reliance and leaving no trace. If you want to find out how you'd fare in a sand-blast, register on 27 July for last-opp tickets. What to pack? At least 12 gallons of water, so that you don't die of heat exhaustion. Extreme.