Europe's best dance music festivals in 2016
Cherry-picking the crème de la crème of this summer's action on the continent, in chronological order
3-5 Jun, Paris, France
Full pass: £65
Acts so far: Soulphiction, Pender Street Steppers, Blawan, Robert Hood (hip-hop set)
Weather returns to the wide open tarmac of Le Bourget airport (just north of Paris) this year, following last year's mammoth expansion to a nearby national park. Whatever reason behind the return, the quality of the lineup remains – and includes a rare hip-hop set from Robert Hood. There's also the handy addition of a campsite this year, a good excuse to stock up on croissants.
10-13 Jun, Rhodopes Mountains, Bulgaria 
Full pass: £115
Acts so far: Albrecht Wassersleben, Henry Wu, Yussef Kamal Trio
The misty mountaintop setting of MitM is the stuff of hedonist mythology, particularly at sunrise. As well as the carefully curated artists on display – this year's first batch includes co-founder of Uncanny Valley, Albrecht Wassersleben, Henry Wu and the Yussef Kamal Trio – this one's all about an other-worldly feel that few festivals can match. Not to mention the infamous Death Slide…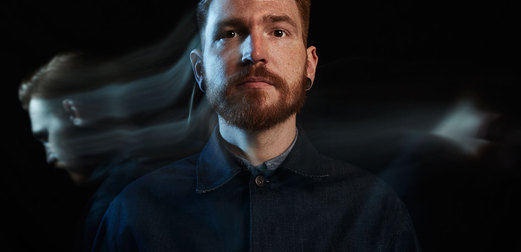 Rødhåd plays this year's Sónar festival
16-18 Jun, Barcelona, Spain
Full pass: £150
Acts so far: The Black Madonna, Ata Kak, DVS1 & Rødhåd, Magic Mountain High
One of the bigger beasts in this list, Sónar's lineup spans all forms of electronic music. As well as the wealth of safe bets on display, it's one of the largest festivals in Spain that remains dedicated to showcasing new talent, ranging from the playful to the avant garde. There's also a whole program of showcases, workshops and intended meeting points for likeminded creatives, if you're into that sort of thing.
28-30 July, Norberg, Sweden
Full pass: £105
Acts so far: TBA
The main stage at Norbergfestival is a towering industrial column once used for iron ore extraction – pretty odd, right? So's much of the music. Catering to the more experimental, drone-y scope of techno, Norbergfestival is an A/V assault of the highest calibre. The music's serious, there's plenty of workshops and trading going on and, if nothing else, it's a wonderful insight into how the Swedes like to get down.
29-30 July, Rättvik, Sweden
Full pass: £130
Acts so far: Fred P, Omar S, Move D, Kink, Young Marco
Our Nordic brethren really are spolit for choice at the end of July, what with this two-day knees up in a former limestone quarry. Although previously hosting a number of classical opera and rock concerts, it's only recently that this spectacular background has been coupled up with dance music. The lineup is no mean feat either, already featuring Omar S, Move D and Kink among a wealth of big names.
4-7 Aug, Amsterdam, Netherlands
Full pass: £95 (3 day pass) + £30 (camping)
Acts so far: ESG, Shackleton, Moodymann, Moritz von Oswald and many more

Set once again in the leafy surroundings of Amsterdamse Bos, Dekmantel brings in yet another huge batch of top quality electronic artists. The lineup remains largely unchanged from the previous couple; but then there's really no need to alter anything. Different passes will get you into different parts of the program, particularly day and night, so read into your options carefully.
5-7 Aug, Leipzig, Germany
Full pass: £85
Acts so far: TBA
A very hot ticket. General sale always sells out within minutes for this intimate little shindig not too far from Leipzig. If you missed out first time around, follow the instructions provided by the festival for people looking to resell tickets – they curb the prices so if you find a ticket then you don't have to pay way over the odds. The lineup usually gets announced in April, but it's bound to be another beauty, and worth the effort.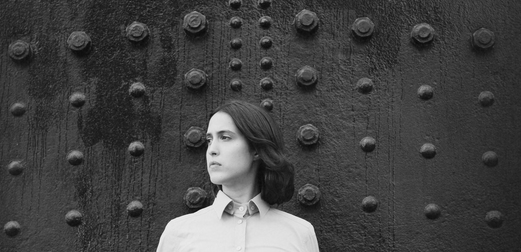 Helena Hauff plays Festival Forte in Portugal this August
18-21 Aug, Katowice, Poland
Full pass: £TBC (3-day pass)
Acts so far: Deadbeat, Kassem Mosse, The Orb, Roni Size's Full Cycle Sound
The words 'nowa muzyka' translates to 'new music' in Polish, giving you some idea of this festival's intentions. Although there's not an overwhelming amount of what you'd consider fresh talent on the list just yet, there's still plenty more artists to be announced. Anyway, surely the main thing here is that the heart of the festival is located in an abandoned coal mine. Not a surprise that Tauron is considered one of the best small events in Central Europe.
25-27 Aug, Montemor-o-Velho, Portugal
Full pass: £45
Acts so far: Marcel Dettmann, Ben Klock, Apparat, Helena Hauff
Incoming bargain alert! A one-stage setup in an 800-year old castle, playing host to a techno-heavy lineup that already includes Apparat, Rødhåd and Ben Klock. This time around marks Festival Forte's third instalment, and the offering diverts a little further from that solid techno core every time. If you're looking to plan a few extra days into the trip, the castle site sits spitting distance (depending on propulsion) from nearby tourist hub Figueira da Foz.
25-28 Aug, Fort Punta Christo, Croatia
Full pass: £140
Acts so far: Massive Attack, Daniel Bell, Moomin, Mood II Swing, Joe Claussell, Larry Heard
Still the most likely jewel in Croatia's ever-expanding crown, Dimensions has the lot. The regular opening concert in the town's old Roman ampitheatre cuts the tape in the most memorable of ways – this year it's Massive Attack on first. As for the main lineup, what can you say; it's more a question of who's not on it. The organisers have also recently announced a pretty major coup: an exclusive live performance from Larry 'Mr Fingers' Heard – now that's a headliner.