Club to Club 2018: Festival Preview
As Club to Club Festival returns to Turin this weekend, we take a closer look at the seven acts included in The Italian New Wave strand of this year's line-up
Returning for its 18th year this weekend, Club to Club continues to bring some of the most exciting and innovative names in music to the Italian city of Turin. From 1-4 November, the festival will once again set up in its headquarters since 2014, Turin's AC Hotel – an old Italian pasta factory, located in the city's main business district – where the Absolut Symposium will play host to a range of panels, workshops, interviews, live radio and musical rooms, curated by Max Dax and Carlo Pastore, over the course of the weekend.
The main bulk of performances on Friday and Saturday night will take place in the nearby Lingotto across two stages, Lingotto Main Stage and Lingotto Crack Stage, but the festival will also stretch to other venues across the city. The opening event, on Thursday evening, will be held in the Officine Grandi Riparazioni – a brand new Innovation Hub and Arts Centre – with performances from Gang of Ducks, Tirzah, Palm Wine and Call Super – while the closing event will take place at the Reggia di Venaria, with an event curated by 4:3, Boiler Room's film platform. Sunday will also see the festival's all-day Block Party Club Palazzo, this year, move to the new location of Balon – a 150-year-old historical market – as well as a Red Bull Music takeover of the Cortile del Maglio.
This year's edition of the festival will take on the theme of "La luce al buio" (light over darkness), inspired by the lead track of Nicolas Jaar's Club to Club 2017 closing set. The diverse line-up will see Italian exclusive performances from the likes of Aphex Twin, Beach House and Blood Orange, as well as even more Italian exclusives in the form of DJ sets from Peggy Gou and Avalon Emerson. The Italian New Wave strand of the line-up aims to promote new Italian artists internationally, through a series of showcases and initiatives taking place over the weekend; find out more about the seven featured acts below.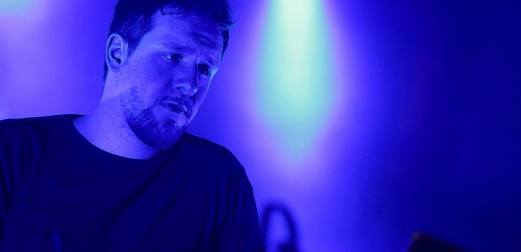 Bienoise
Co-founder of Italian label Floating Forest, Alberto Ricca also makes his own music under the moniker Bienoise. His latest release, Meanwhile, Tomorrow was widely-recognised as one of the best Italian electronic albums of 2015, continuing to meld ambient beats with glitchy, industrial percussion and pounding bass. Sat 3 Nov, 9.30pm, Lingotto (Crack Stage)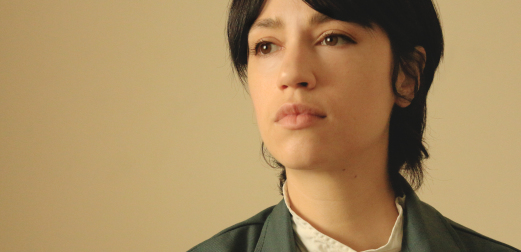 Elena Colombi
Italian-born Londoner, Elena Colombi currently balances her DJing career with hosting a regular Monday evening slot on online radio station, NTS. Her genre-bending, explorative sets have been known to venture through everything from dub to trap to house to techno, so she's sure to take you on a pretty wild musical ride. Fri 2 Nov, 8.30pm, Lingotto (Crack Stage)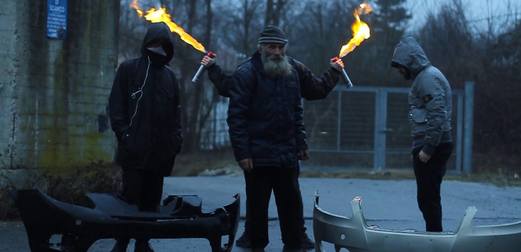 Gang of Ducks
Mysterious collective Gang of Ducks release records of the dark, hard and heavy electronic ilk between Berlin and Turin. Recent releases on the label include Gang of Ducks affiliate Alessio Capovilla's latest release as XIII, Eocity, and the 2017 EP from Detroit-based duo Travis Galloway and Chris Durham, aka TRAAG, Money Orientated. Thurs 1 Nov, 9:30pm, Officine Grandi Riparazioni (OGR Torino)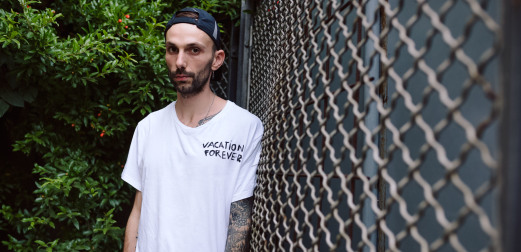 Mana
Having previously released records on the likes of Gang of Ducks and Nicolas Jaar's Other People label as Vaghe Stelle, for his latest project, Daniele Mana has reverted to using his own surname. Mana released Creature, his debut EP on Hyperdub, last September, featuring eight rich, textured electronic tracks. Sun 4 Nov, 11pm, Reggia di Venaria (Galleria Grande)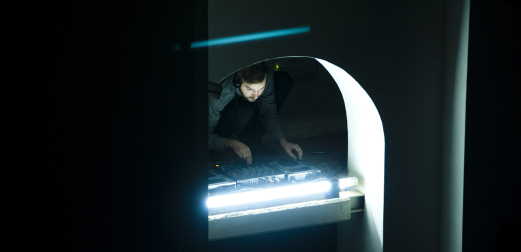 Palm Wine
Simone Bertuzzi's Palm Wine project was initially launched in 2009 as a blog, but he now operates under the guise in many facets. Bertuzzi currently juggles running a monthly club night in Turin called Bunker Sonidero, teaching Multimedia Design at the Academy of Bergamo and creating visual art works as one half of Invernomuto. Thurs 1 Nov, 11.30pm, Officine Grandi Riparazioni (OGR Torino)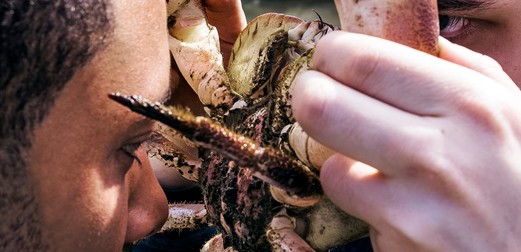 Primitive Art
Matteo Pit and Jim C. Nedd released their second EP as Primitive Art, Crab Suite, in June this year on Warp Records' newly-revived sub-label Arcola. The EP's ambient soundscapes reference elements of the sea in its production, while building a sense of tension and disarray in the harshness of its beats. Sun 4 Nov, 10.15pm, Reggia di Venaria (Galleria Grande)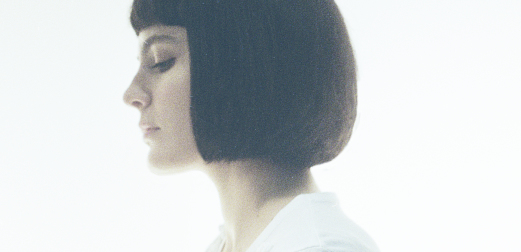 Silvia Kastel
Now based in Berlin, having spent time living in New York and Italy previously, Silvia Kastel's musical career began as one half of Control Unit with her partner at the time, Ninni Morgia. Since then, she has gone from strength to strength, launching her own label Ultramarine in 2009 and releasing her debut solo record Air Lows on Blackest Ever Black last year. Sat 3 Nov, 1am, Lingotto (Crack Stage)
---
Club to Club takes place in Turin, Italy, 1-4 Nov
clubtoclub.it