Under the Silver Lake
David Robert Mitchell pays homage to Chinatown, Inherent Vice and The Big Lebowski with Under the Silver Lake, but the resulting film following Andrew Garfield's stoner detective is a sprawling slog
Film title:
Under the Silver Lake
Director:
David Robert Mitchell
Starring:
Andrew Garfield, Riley Keough, Topher Grace, Zosia Mamet, Jimmi Simpson, Luke Baines, Patrick Fischler
David Robert Mitchell follows up his critically praised horror It Follows with Under the Silver Lake – a trippy LA noir that feels like watching a Pynchon novel and a Paul Thomas Anderson film being blitzed through a blender and then forced through a sieve to extract all sense of purpose and meaning, resulting in a dull homage to better work.
While it can only be described as a disappointing endeavour, Under the Silver Lake seems likely to garner some cult status among some, given that it echos other noir favourites like Chinatown, Inherent Vice, The Big Lebowski and even the divisive Southland Tales. Yet, it would be undeserved. Yes, there's some swagger to its aesthetics, but it's a film that's dead behind the eyes. While Mitchell may aim to ape the qualities of Anderson, The Coens and Lynch, his is offering a more sprawling, baggy tale that is in need of a tighter edit and greater control.
Andrew Garfield stars as Sam, an unemployed dosser (you could also swap that 'd' for a 't') who spends his days smoking, perving on his older neighbour while they sunbathe topless, and sleeping with his quasi-girlfriend who randomly shows up wearing a wild array of audition costumes – she's an actress who seems to want to play Bavarian milk maids and sexy nurses. Sam's an oddball and a pop culture geek whose dingy flat is adorned with classic movie posters, old copies of Playboy, comics, VHS players and vintage game consoles – for an unemployed guy he's got quite a large disposable income.
When Sarah (Riley Keough) moves into the complex, she catches Sam's eye, mostly due to the fact she walks around in a skimpy white bikini. But just as Sam's about to fall hard for her, Sarah vanishes overnight.
Being the neurotic, unhinged guy that he is, Sam decides to go full Philip Marlowe and find out where Sarah has gone. He managed to pick up the trail of a plot that involves a goth band, a missing billionaire, cereal packets, and a comic book writer of a zine called Under the Silver Lake that details the exploit of murderous urban legend the Owl's Kiss.
The plot has its ups and downs and is jam-packed with hot takes on the sins of Tinsel Town, going from cliché to cliché while Mitchell gives his just-about-outsider view of the Hollywood boys' club. Some of it entertains, as when Garfield meets the writer of every pop hit of the past century, before the scene swan dives into carnage that involves revolvers, Kurt Cobain's Fender Mustang, and a conspiracy theory. Mitchell does give us a bit of respite from the winding, repetitive plot with a great soundtrack, providing a welcome reminder of the brilliance of R.E.M's What's the Frequency Kenneth?
Perhaps it's as simple a case that Mitchell was given too much free reign too soon, or that his ambitions with this film required skills he's yet to develop as a director, but there is another element to consider as well. Films like this often divide along age lines – those old enough or wise enough to have sought out the film's predecessors will know all the tropes and know that it has all been done before. Newcomers, meanwhile, will undoubtedly think this is a fresh, buzzing LA noir – it's not. At best it's a homage, and at worse, just a little dull.
---
Under the Silver Lake had its world premiere at The 2018 Cannes Film Festival – for more Cannes coverage, click here
Follow Joseph Walsh on Twitter at @JosephDAWalsh
---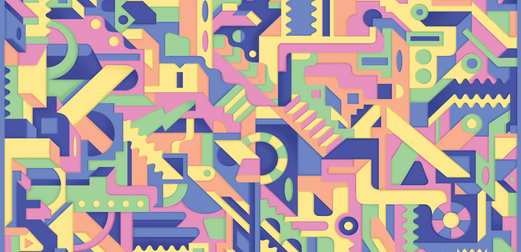 Want to receive the best of the Scottish cultural scene in your inbox every week? Sign up to our mailing list!
---