Capernaum
Tearjerking drama from Lebanon centred on a knockout performance from 13-year-old Zain Al Rafeea
Starring:
Zain Al Rafeea, Yordanos Shiferaw, Boluwatife Treasure Bankole, Kawthar Al Haddad, Fadi Kamel Youssef, Cedra Izam, Alaa Chouchnieh, Nadine Labaki, Nour el Husseini, Elias Khoury
Nadine Labaki's skillfully crafted third feature, Capernaum, is a searing, politically charged drama set in the underbelly of Beirut, exploring the savage world of child-trafficking. Labaki frames the narrative with a court case involving a 12-year-old boy, Zain (Zain Al Rafeea), who wants to sue his parents for giving him life. Such a framing device is an outlandish move, one that can only exist within the world of the film, yet in Labaki's hands, it works. This is perhaps because she doesn't linger in the courtroom. Instead, she uses extended flashbacks showing how this boy has ended up in this situation.
Zain lives with his parents, Souad (Kawthar Al Haddad) and Selim (Fadi Kamel Youssef), surrounded by numerous siblings of various ages, including his beloved 11-year-old sister Sahar (Cedra Izam), all crammed into a squalid flat. His parent's make Zain's life a living hell. He and his siblings don't go to school. Instead, he has to work, carrying goods back and forth from a convenience store owned by their crooked landlord Assadd (Nour el Husseini). Zain's life is only made bearable because of his sister, but when she is married off to Assadd, he flees, no longer able to tolerate living under such terrible conditions.
He ends up in an amusement park where he meets Rahil (Yordanos Shiferaw), an Ethiopian illegal immigrant with a one-year-old, Yonas (Boluwatife Treasure Bankole), who takes pity on him. Then one day, when Zain is looking after Yonas, Rahil vanishes, leaving the 12-year-old looking after the infant.
Capernaum has similar qualities to Fernando Meirelles and Kátia Lund's City of God, with the mainstream appeal of Danny Boyle's Slumdog Millionaire, and resembles Rohinton Mistry's novel A Fine Balance in how it explores the lives of those who fall through the cracks in the system.
Zain Al Rafeea (who's just a year older than his character) is incredible, giving a raw, wounded and angry performance. In heartbreaking scenes where he looks after Yonas, he switches from a playful older brother to a red-eyed, despairing surrogate parent.
What most impresses about Capernaum, however, is how it continually swerves away from clichés, presenting a brutal socio-realist drama that took home this year's Jury Prize and will surely find new life at next year's Oscars as a contender for Best Foreign Language Film. It will have you in floods of tears.
---
Capernaum had its world premiere at The 2018 Cannes Film Festival – for more Cannes coverage, click here
Follow Joseph Walsh on Twitter at @JosephDAWalsh
---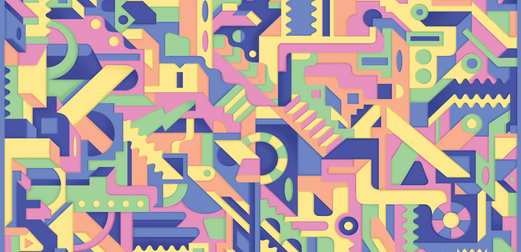 Want to receive the best of the Scottish cultural scene in your inbox every week? Sign up to our mailing list!
---