Cannes 2018: The Best Films
Fewer stars and fresher filmmaking talent, this year's Cannes was all about trying to break free of the past and moving towards a brighter future – but the festival is not there yet
This year's Cannes film festival felt different. Fewer celebrities graced the Croisette and glamour played second fiddle to the quietly alluring line-up in both the main competition and the side strands.
This was also the first Cannes film festival following the myriad sexual abuse allegations levied at Harvey Weinstein – a previous king at Cannes – and the disgraced movie mogul was happily absent. At the festival's closing awards ceremony on Saturday, one of Weinstein's accusers, Italian actress and director Asia Argento, delivered a blistering speech addressing the elephant who wasn't in the room. "In 1997, I was raped by Harvey Weinstein here at Cannes. I was 21 years old," said Argento onstage during the ceremony. "This festival was his hunting ground."
She added a prediction that the mogul will never be welcome at the festival again: "He will live in disgrace, shunned by a film community that once embraced him and covered up for his crimes."
In the year of #MeToo, there was much to protest at this male-dominated festival. Jury president Cate Blanchett led 82 prominent women from the film industry – including Kristen Stewart, Ava DuVernay, Léa Seydoux, Marion Cotillard, Salma Hayek, Leila Bekhti, Sofia Boutella, Patty Jenkins and Agnès Varda – on a march up the steps of the Palais des Festivals before delivering an impassioned speech calling for gender pay equality. The protest was organised by French movement 5050x2020, which calls for gender equality in the French film industry by the year 2020.
The number of women marching was significant: 82 represents the number of female filmmakers who've been invited to compete in Cannes' main competition in the festival's 71-year history. By contrast, 1,645 male directors have competed for the main prize.
Judging from this year's Palme d'Or competition line-up, a 50/50 gender split at Cannes film festival by 2020 looks unlikely. Cannes' artistic director Thierry Fremaux may have applauded the 82 women protesting at his festival, but the fact remains he and his programming team selected only three films by women out of the 21 titles in this year's competition. For more evidence that Fremaux and co don't quite get it, the festival decided to overscore the historic moment described above by clumsily playing Roy Orbison's Pretty Woman during the march. It was a real facepalm moment.
Appropriately in the 50th anniversary of May '68, there was more political action to take place on the Croisette. A day after the women's march, there was a second red carpet protest, this time by 16 BME performers protesting against racism in French cinema, calling for an end to typecasting. Russian director Kirill Serebrennikov, whose film Summer played in the main competition, was also absent from the festival, currently held under house arrest in Moscow. At Summer's press conference, an empty chair stood in for the director, and the festival's show of solidarity proved to be a fitting tribute.
These demonstrations added to the feeling of optimism for the future. There is much work to be done, but the movement has begun, and there is a feeling that change is in the air.
Hirokazu Kore-eda's Shoplifters wins Palme d'Or and other Cannes 2018 highlights
And so to the films. This year's competition had few disappointments. Such is the roulette of film festival coverage, The Skinny actually managed to miss the big winner: Hirokazu Kore-eda's Shoplifters. A typically humane family drama from the great Japanese auteur, it follows a Tokyo family on the breadline, who supplement their pitiful weekly income with daily shoplifting excursions around town. It was widely praise by critics, including the Telegraph's Robbie Collin, who called it "compassionate, socially conscious filmmaking with a piercing intelligence that is pure Kore-eda."
While few people could grumble with the decision, many Cannes pundits were hoping that in this year of protest Blanchett's jury might have awarded the Palme d'Or to a woman for only the second time in the festival's history. If we were on the jury we'd have pushed for Nadine Labaki's Capernaum, a richly textured, politically and emotional charged drama with plenty of mainstream appeal. It follows the exploits of a young urchin as he attempts to survive on the streets of Beirut. Avoiding sentimentality at every turn, and instead opting for a brutal realist approach, Labaki's film is as savage as it is beautiful. Blanchett and co clearly dug the film too, awarding it the Jury Prize.
We were also bold over by Paweł Pawlikowski's monochrome delight Cold War. With a double-whammy of stellar performances from Joanna Kulig and Tomasz Kot, this politically-charged period piece depicts the turbulent love affair between a brooding composer and blonde bombshell singer. We reckon Pawlikowski might have bested his previous film, the Oscar-winning Ida, and a best director prize from the jury suggests they thought the same.
Best actor went to Marcello Fonte as the title character of Dogman, Italian director Matteo Garrone's tale of male bravado and criminality. This slice of Italian neo-realism follows the misadventures of Fonte's small-time coke-dealer and dog-groomer Marcello, and it's a pleasingly dark tale full of poodles and pugilism.
Happy as Lazzaro from Alice Rohrwacher is another winning Italian entry. This transcendental and metaphysical drama depicts the life of Lazzaro, who lives in what appears to be an early 20th-century village somewhere in the Italian countryside. With a few surprises along the way, this expertly crafted film charts Italy's journey from its rural past to industrial present, in what is a tremendous follow up to the director's 2014 Cannes Grand Prix winner The Wonder. Rohrwacher – many critic's pick for the Palme d'Or – shared the festival's screenplay prize with Iranian filmmaker Jafar Panahi, who was in competition with new film 3 Faces.
The Grand Prix, essentially the festival's second place prize, went to Spike Lee for BlacKkKlansman, which saw the Do the Right Thing director take an almighty swing at Trumpism. The story is based on the autobiography of Ron Stallworth – the first black cop in Colorado Springs – and charts 100 years of institutional racism in America. Using news footage from the Charlottesville attack, Lee demonstrates a development in his political thought, in what is undoubtedly his best film in years.
Outside of the main competition
Away from the competition strand, there was a great deal to get excited about. In Un Certain Regard, there was Girl from Lukas Dhont, a compelling drama concerning a transgender teenage girl's quest to become a professional ballerina. It's no surprise that it picked up the Queer Palme and saw the film's lead, Victor Polster, take home Un Certain Regard's best actor prize.
Gaspar Noé presented Climax in Director's Fortnight. Anticipation was high for the controversial director's latest work, and it didn't disappoint. This drug-fueled dance movie never gives you pause for breath, as we watch a crew of dancers fall into trippy debauchery after someone spikes their hooch with LSD.
Paul Dano's directorial debut Wildlife also impressed. While the young American actor has a long way to go as a filmmaker, he still managed to produce an involving drama about a young boy witnessing his parent's marriage fall apart in 1950s middle-America.
This year also saw the Millennium Falcon touch down on the Croisette, with Ron Howard's Solo: A Star Wars Story. Charting the origins of Han and how he came to befriend his furry pal Chewbacca, this swashbuckling adventure failed to live up to the previous Star Wars spinoff Rogue One, but was nonetheless a rollicking ride.
A Few Disappointments
As with any festival, there are bound to be some disappointments. Fortunately, they were few and far between. There was a lot of hype for the return of Lars von Trier to the festival after his persona non grata status was rescinded allowing his latest film, The House That Jack Built, to play outside of competition. To say it divided opinion would be an understatement. Told over five acts, this boorish serial killer flick is ill-judged for its depictions of violence towards women. While loaded to the rafters with visceral, scandal-baiting violence, it's the tone of the film that makes it such an endurance test – something of a bum-note for the provocative director.
Then there was David Robert Mitchell's hotly anticipated Under the Silver Lake. Starring Andrew Garfield as a layabout and conspiracy theorist, this LA noir is an unwieldy tale that fails to come together as it attempts to dissect pop culture in the most tedious of ways.
This year may not have had the sparkle and glamour of former editions, but who needs that when you have such an enthralling array of films? Cannes can't rest on its laurels, and there is still work to be done, but it feels like a new start for the festival that is finally willing to let go of the past and head towards a brighter future.
---
Cannes ran 8-19 May – for more Cannes coverage, click here
Follow Joseph Walsh on Twitter at @JosephDAWalsh
---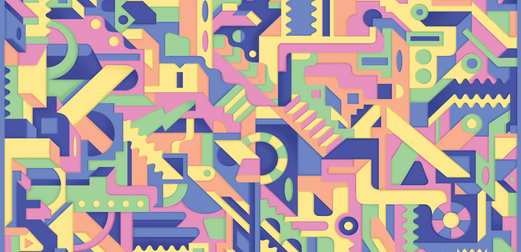 Want to receive the best of the Scottish cultural scene in your inbox every week? Sign up to our mailing list!
---