Traverse Theatre announce Fringe 2018 shows
The full Edinburgh Fringe line-up from the new writing theatre is here
The Edinburgh Fringe is only getting closer, and the much-loved home of new writing Traverse Theatre has finalised its line-up for the 2018 Fringe. New to the line-up are Ulster American, a black comedy about abuse of power in the theatrical world from David Ireland; CLASS, Iseult Golden and David Horan's explosive exploration of a parent-teacher meeting goes spectacularly awry; and The Greatest Play in the History of the World…, a new one-woman show starring Julie Hesmondhalgh (Broadchurch).
There's also an intriguing site-specific work at the Jeelie Piece cafe in Tollcross – User Not Found uses smartphones and headphones to tell a fly-on-the-wall story of grief in the social media age. Traverse also line up a re-staging of David Leddy's Coriolanus Vanishes, the UK premiere of Martin Zimmerman's examination of US gun violence On The Exhale, and two mornings of short-form work by female playwrights under the banner of The Power Plays.
Traverse have also lined up a series of Breakfast Plays that's tied up with the Year of Young People celebrations taking place across Scotland this year. Each of the three plays is new work from a Scottish playwright (Natalie Mackinnon, Rebecca Sweeney and Laurie Motherwell) with each paired with a leading British theatre writer. Read on for details of the rest of the Trav's 2018 plans, as announced back in March.
---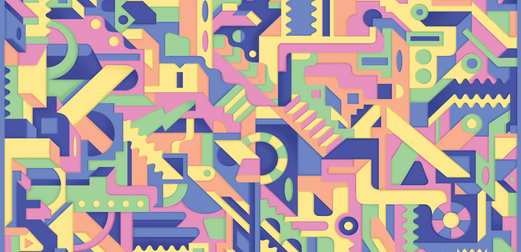 Want to receive the best of the Scottish cultural scene in your inbox every week? Sign up to our mailing list!
---
Our original story, published on 21 March
The first shows for Traverse's Edinburgh Fringe 2018 programme have been revealed this morning, and the announcement promises a wide range of shows this August. "This year we'll be introducing some brand new companies to our audience as well as welcoming back some firm Traverse favourites," says Orla O'Loughlin, Traverse Artistic Director. "And we are delighted to present three world premieres, one UK premiere and one Scottish premiere."
Among those mint fresh works O'Loughlin mentions is the Traverse's homegrown production What Girls Are Made Of, a reportedly autobiographical work from triple threat actor, writer and director Cora Bissett, who helmed Adam at the Traverse at last year's festival. Co-produced by Raw Material and drawing on Bissett's own teenage diaries, What Girls Are Made Of follows a teen girl's coming of age in 90s Fife on her "rollercoaster journey from schoolgirl to indie rock star". As well as writing the piece, Bissett also performs at its centre with her live backing band, exploring "the euphoric highs and epic shitstorms" of her formative years. O'Loughlin directs. 
Another eye-catching premiere is the new piece from the prolific Mark Thomas, who's turning his razor-sharp wit and humanist sensibilities towards the National Health Service. In Check Up: Our NHS at 70, Thomas imagines what state both he (who's now 54) and the NHS will be in when the institution reaches its centenary in three decades.
The final world premiere is Penelope Skinner's Meek, which is described as "a haunting vision of ruthless state control". Created by Headlong in association with Birmingham Repertory Theatre, with Headlong's Amy Hodge directing, this sounds like a pertinent piece of theatre following one woman's determination not to be broken by the impossible situation she finds herself in. 
This first announcement is rounded out by the stage adaptation of Nigel Slater's nostalgic childhood reminiscences in Toast, and New York theatre company Ars Nova's Underground Railroad Game, which Traverse call "a bold and fearless comedy... [that] quickly spirals into social and political commentary on race relations in contemporary America".
"The programme includes some of the most exciting artists working in the UK and internationally," adds O'Loughlin, "and it's an honour to invite them to blaze a trail on our main stage this August. I look forward to revealing the rest of our line-up come May. We have plenty more brilliant shows, events and experiences up our sleeve that I can't wait to share."
---
Traverse's 2018 Edinburgh Festival Fringe programme runs 5-26 Aug