Fringe 2018: Gilded Balloon reveals full programme
Jack Docherty making his first Fringe appearance in 25 years, The Miss Behave Gameshow returning to the UK and Judah Friedlander's new comedy hour are just some of Gilded Balloon's Fringe 2018 highlights
Gilded Balloon have already revealed that Hot Brown Honey, Jon Culshaw, Janeane Garofalo and a show with Maggie Thatcher belting out 80s hits to be among their shows heading to Edinburgh this August, but today the full roster has been revealed.
Scottish comedian and writer Jack Docherty, best known for his nightly chat show from the early days of Channel 5, will be making his first appearance at the Fringe in 25 years. His new show will combine two of his best-loved comedy creations: Scot Squad's stoic Chief Commissioner, Cameron Miekelson, and the fiercely patriotic McGlashan from the cult Channel 4 shows Absolutely and Scotland in a Day.
Another headline act announced today is The Miss Behave Gameshow. Described as "part wild Friday night, part political upheaval, and ALL glorious chaos", burlesque legend Miss Behave hosts a game show that divides the audience into two teams according to their mobile phones and promise "new games, new acts and new prizes in the age of Trump and disinformation".
30 Rock star Judah Friedlander will also be on the Gilded Balloon stage with his follow-up to his stand-up film America Is the Greatest Country in the United States. This all-new hour – America... Still Number One – will, we're told, "eviscerate American exceptionalism and the USA's volatile standing in the world."
Similarly thought-provoking should be Anya Anastasia: The Executioners, which is described as "a digitally-enhanced, millennial cabaret" that "attacks the very fabric of modern Western culture and the algorithms dictating it." We also love the sound of Alex Cofield: Supernova. A hip-hopera detailing Cofield's attempts to escape his hamlet hometown, it's been dubbed "Hot Fuzz meets Hamilton – a lyrical League of Gentlemen performed entirely in rap and spoken word."
There's plenty of Scottish talent from the world of theatre in Gilded Balloon's programme too. Grant Stott and Andy Gray star in a Steptoe and Son-esque love letter to a forgotten trade in Ruaraidh Murray's The Junkies; Keir McAllister premieres The Bench, directed by Jojo Sutherland and starring Vladimir McTavish and McAllister as two isolated, lonely men battling it out to establish the true purpose of the eponymous bench; and David Belcher & Bryan Gray bring The Pieman Cometh to Edinburgh, a cautionary, comical tale that will journey "through the murky, monetary mayhem lurking behind the scenes of Scottish football".
Other highlights announced today include Ayesha Hazarika, who returns to the Fringe with a new hour exploring where feminism finds itself in the wake of Weinstein and #MeToo; Barry Cryer & Ronnie Golden – the Fringe's oldest double act – have a show at the Museum; Australian musical comic Grant Busé's show The Birds and The Beats uses the lessons he learned from teaching sex ed to special needs kids to create a show that gives adults the sex ed they need, all set to an original looping score; and Gary Meikle makes his Fringe comedy debut, laying bare his true story of surviving children's homes and the care system to raise his daughter as a teenage dad.
These shows join the already-announced Luisa Omielan, Rhod Gilbert, Hot Brown Honey, Esther Rantzen, Janeane Garofalo, Stuart Mitchell, Maisie Adam, David Baddiel's AniMalcolm, Jon Culshaw & Bill Dare, Jay Lafferty, Games by Henry Naylor, Christopher Macarthur-Boyd, Edd Hedges, Chris Forbes, Ben Hart, Murray Hill, Gareth Waugh, South Bend, Late Night Lip Service and Late'n'Live.
"It's been hard work, but we could not be happier with Gilded Balloon's Fringe programme," said Katy and Karen Koren, Directors of Gilded Balloon, "and we cannot wait for you all to experience it!"
---
For the full Gilded Balloon line-up and to buy tickets, head to gildedballoon.co.uk
---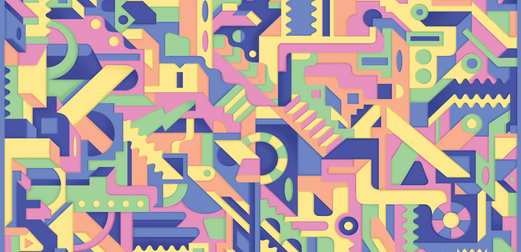 Want to receive the best of the Scottish cultural scene in your inbox every week? Sign up to our mailing list!
---