Fringe 2018: Final Pleasance shows announced
Shows on Brexit, late night shenanigans, a tribute to Spike Milligan, and TapeFace live on Facebook are just some of the highlights in the Pleasance's final show announcements for Fringe 2018
Pleasance shares their final announcements for this year's Fringe, and there's a typically busy and eclectic lineup planned for the Pleasance venues. At this year's festival, several shows will, understandably, be trying to find the funny side of Brexit, including a new political satire by Robert Khan and Tom Salinsky. Simply called Brexit and starring Mike McShane and Jo Caulfield, the play imagines what may happen in the final stages of the Brexit negotiations in 2020.
Also in Pleasance's political theatre line-up is Revenants by Nichola McAuliffe. Set 25 years after the murder of the Romanovs and 25 years before the murder of Martin Luther King, it looks at oppression, prejudice and revolution.
Another hard-hitting piece looks to be Stardust, which is described by Pleasance as "an irreverent, entertaining and impassioned investigation into the human cost cocaine production and consumption has in Latin America and further afield."
If you're after something a bit more light-hearted, there's always A Sockful of Custard, which celebrates the utter, utter silliness of the late, great Spike Milligan. Fringe stalwart Arthur Smith is also in town with new show Syd, which tells the story of his own father.
In theatre, we also like the sound of Let's Inherit the Earth, a punk musical Nordic comedy about global warming, environmental destruction and mass extinction; Polaris, which is described as a fantastical adventure through time and space exploring the normalisation of hatred, toxic masculinity, and the violence of language through imagined worlds; and The Power Plays, a site-specific showcase staged in an actual house, with a capacity of 15 people per performance.
Comedy at Pleasance
Pleasance can always be relied upon to provide an impressive comedy programme too. John Kearns – the only winner of both the Best Show and Best Newcomer Edinburgh Comedy Awards – brings back his 2017 critical hit. Matt Forde, meanwhile, will be performing his last show as an EU citizen in Brexit Through the Gift Shop.
You should also look out for the new show from The Mash Report's breakout star Rachel Parris, who presents a late-night jamboree of daft tunes, including some of her own comic anthems. The artist formerly known as The Boy With Tape On His Face, TapeFace, has a daily show at the Pleasance Grand, but he'll also be hosting a series of late-night performances with the best acts of the Edinburgh Fringe. This show has a social media twist, as it's going to go out live on Facebook!
Drinking, kissing, comedy guests and a lot of chaos should be expected from acclaimed sketch group Birthday Girls. There's also late-night mayhem from Mr Thing and his studio house band, who'll be bringing to Pleasance special guests, live music, interviews, sketches, games and jingles. And John-Luke Roberts returns with what's described as "an all-star cast of the Fringe's best comedians and worst idiots" to present three adaptations of unadaptable texts.
More of the Pleasance's line-up, including standups Rose Matafeo, Pierre Novellie, Ivo Graham, Ed Gamble and Lucy Porter, and theatre shows like Trump Meets Lear; Ovid's Metamorphoses and When You Fall Down – The Buster Keaton Story, can be found at www.pleasance.co.uk
---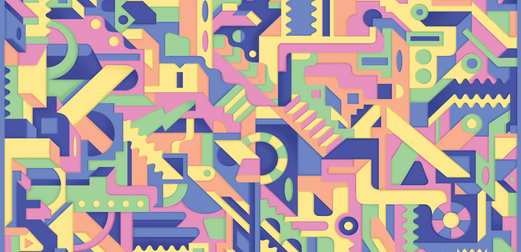 Want a guide to the best of the Scottish cultural scene in your inbox every week? Sign up to our mailing list!
---