Fringe 2018: Assembly share full festival line-up
Assembly's festival line-up includes Maureen Lipman and Jason Donovan reminiscing, new standup from Andrew Maxwell and David O'Doherty, cabaret from Gingzilla and Fringe Wives Club, and Simon Callow and Sylvester McCoy among the theatre talent
In the huge rush of Fringe shows being announced today, Assembly join the fray by sharing their massive line-up of comedy, theatre and cabaret for this year's festival. First to catch the eye is a huge party planned for the end of this year's Fringe: Prom Night.
Conceived by comedy duo Max & Ivan – who previously brought the spectacular sporting-panto free-for-all The Wrestling to the Fringe – it's a real life, late-night, end-of-Fringe prom where audiences are invited to "dress-up fancy" and take a limo over to Assembly High. Officially the dress code is described as "50s prom realness", with creativity highly encouraged. Max & Ivan will be the house band, with other recent Assembly High graduates like Jason Byrne (Assembly High School Mascot 'Ernie the Ass'), Kieran Hodgson (Captain of the Drama Society), and Lolly Adefope (Head Cheerleader) all attending with more to be announced.
---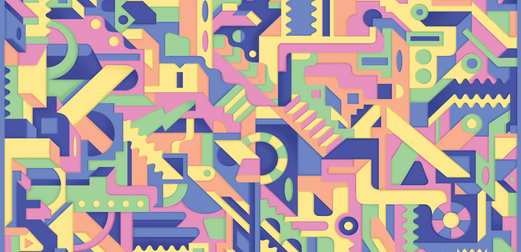 Want a guide to the best of the Scottish cultural scene in your inbox every week? Sign up to our mailing list!
---
If it's celebrities doing one man/woman shows you're after, Assembly have plenty. Actress, columnist and comedian Maureen Lipman will be on this year's Assembly stage having a chinwag, while Jason Donovan will be in town to talk about his post-Neighbours career, although we do hope he'll have some words on that long running Australian soap too: specifically, did we imagine that episode that was all a dream by Bouncer, the show's Labrador Retriever? Ex-Blue Peter presenter Peter Purves also has a show called Once Seen on Blue Peter.
Assembly's comedy lineup is typically overflowing. There are some very familiar faces such as Russell Howard, Andrew Maxwell and David O'Doherty here with new shows. Hot tickets should be Youtube improvisation sensation Kate Berlant and performance poet John Hegley, while we're told last year's Edinburgh Comedy Award winner Hannah Gadbsy will swap jokes for art history in her new show.
If cabaret's more your speed, there's the return of Le Gateau Chocolat, Lady Rizo, Jonny Woo, Ali McGregor, Sven Ratzke and Yana Alana. The great Gingzilla, meanwhile, will also be back at the Fringe, alongside the revival of Janis Joplin: Full Tilt and the Australian cult feminist disco sensations Fringe Wives Club, who picked up the award for Best Cabaret at the Adelaide Fringe.
In theatre, the brilliant Simon Callow heads to Edinburgh with Frank McGuinness's adaptation of Oscar Wilde's De Profundis, and sci-fi dons Sylvester McCoy (Doctor Who) and Robert Picardo (Star Trek: Voyager) star in Dan Freeman's A Joke. ART Award-winner Heaven Burns also sounds fascinating: written by Jen McGregor, it tells the chilling tale of a witchpricker living in the 1600s.
Another must-attend looks to be satire My Left / Right Foot, about a company casting disabled performers for a show, from The National Theatre of Scotland and Birds of Paradise Theatre Company. We're less enthused about Hamilton (Lewis), the story of the F1 driver, but we love the sound of comedy musical Thor & Loki. From Fringe regular Harry Blake, we're told it'll feature epic battles and tap-dancing trolls. Similarly irreverent should be Game of Thrones riff Thrones! The Musical and Harry Potter lark Voldemort and the Teenage Hogwarts Musical Parody.
International talent comes in the form of the fourth Korean Season, percussion from the Japan Marvelous Drummers, and harmonies from New Zealand's Modern Maori Quartet. There's also talent from around the globe in Assembly's circus programme, including two new shows from The 7 Fingers from Quebec – Reversible and Sisters; new work from Casus Circus presenting You & I; Sediment by Company 2; Casting Off by A Good Catch; Tom Flanagan's slapstick show Kaput; two shows from multi award-winners Gandini Juggling; and My Land from Recirquel who last year brought Paris de Nuit from Budapest.
---
For the full Assembly line-up and to buy tickets, head to www.assemblyfestival.com