Edinburgh Fringe Reviews: The Dead
We don't like talking about death; why not laugh about it instead?
If Michael Burgos gives a eulogy for you it will be highly physical, emotive and performed in a number of different voices. Eulogy [★★★★] has toured the world and now comes to the Fringe to mourn the death of a friend, and in doing so slowly paints a picture of our dear departed Tomás.
Burgos plays gleefully with the way we talk about death, and the memories we choose to discuss at these sombre moments. Other less haughty gripes are brought out and elevated to ridiculous levels, and half-imagined scenes involving the deceased twist into wonderful pieces of physical comedy as Burgos bends through multiple characters and gives us a clearer and clearer picture of his friend.
Make no mistake: this is a bizarre show which edges over towards physical theatre and lays a hand on the thigh of dance, but one which is rooted very much in comedy. Burgos plays on childish tendencies, adult hang-ups and of course the nature of funerals, leading us all in mourning someone who seems less and less likeable as he goes on.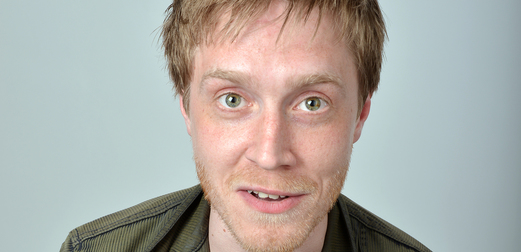 Angus Dunican
Angus Dunican takes a similar look at death by looking at life in The Vanity Project [★★★]. This is a verbose hour of stand-up that slides into philosophy, as Dunican examines the ways in which he and his friends have created different versions of themselves throughout life, and how this affects the way they can be remembered after death. At times jokes and interesting points are lost amidst jargon, and Dunican puts us on edge from the start with an odd soundscape of memories that serve little purpose.
Questions of how to live 'authentically', and what this even means, are particularly poignant during the Fringe, but Dunican has been thinking about this for most of his life: we hear about his childhood moving between state and public schools, and those friends who create completely different versions of themselves through creative speaking; these questions often segue into strange and surprisingly accurate metaphors on all of the above. At times this makes the show feel like an essay on life rather than a comedy show, and one that it's worth ruminating over in the pub afterwards.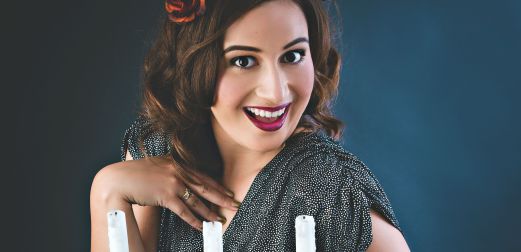 Rose Matafeo, photo: Kate Little
Thinking about death can consume us at any point in life, and now she's in her mid-20s, Rose Matafeo has started planning her own funeral. It's going to be a blast. In Rose Matafeo is Finally Dead  [★★★★], our hero gives a trial run of what she wants to happen once she's kicked the bucket, power ballads and flashing lights and all. Matafeo talks us through her own anxieties and thoughts about death alongside some of the same on life, and sidles into sketches and weird deadpan exchanges with her trusty work experience boy.
Dance numbers and observational comedy go side-by-side in this exceptional debut, the pace changing enough to keep us baffled, the room small enough so Matafeo can get quite involved with us and react wonderfully to us as individuals. Her plans run up against problems with reality, of course, as does her vision of her perfect death, and the idea of having a well-organised and well-executed funeral through the medium of a Fringe show is inspired, dark and brilliant.
---
Michael Burgos: Eulogy, Underbelly Cowgate (Belly Button), 4-28 Aug, 8pm, £6-10.50
Angus Dunican: The Vanity Project, Gilded Balloon at the Counting House (Attic), 13-28 Aug (not 15), 4.15pm, £5-7/PWYW
Rose Matafeo is Finally Dead, Pleasance Courtyard (Attic), 3-28 Aug (not 17), 5.45pm, £6-9