Edinburgh Fringe Reviews: Storytelling and Songs
Two of this years most exciting musical comedians are Luke Courtier and Rachel Parris
Luke Courtier is a storyteller through and through – if his smooth voice doesn't get you hooked then new show Lunch [★★★] should do the trick. Armed with a guitar, his musical vignettes come thick and fast allowing for little time to recover between songs.
With his lunches and brunches interrupted by 'occasional run-ins' (albeit the perfectly-timed type of 'occasional run-ins' that make Made In Chelsea possible) on a daily basis, Courtier ponders why he keeps putting himself through it. His knowingly intellectual and indulgent numbers are the perfect antidote to the farcical nature of reality TV, and his lyrical abilities are a sheer delight. He has a calm demeanour that makes for an alluring stage presence, weaving a narrative that is dense and hypnotic.
Much like the folk he parodies, Courtier's songs are never designed to be taken at anything other than face value. As the hour rolls along, his material becomes harder to digest. There's a certain impenetrability to Courtier's performance, one that he plays with and twists for his own ends. He can be talking about love and heartache but leave the audience feeling detached and bemused. A gifted act though.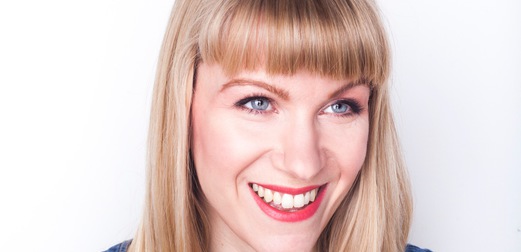 Rachel Parris, photo: Rosie Collins
Pianist Rachel Parris, meanwhile, gives a frank and honest performance that separates her from other musical comedy acts. In her latest show Best Laid Plans [★★★★], she quickly rejects the stereotypes attached to her public perception – a mild-mannered comedian and primary school piano tutor – and she openly talks about her battle with depression, sharing her communications with the Samaritans.
Parris seems disillusioned with life in her 30s (as foreshadowed in her opening number – a song dedicated to reaching the big three-oh); it doesn't seem to be the life she dreamt of as a kid. However, this bleak outlook gives her show a relevance and energy that feeds into her performance, and songs like the brutally funny Hen Do on a Train may be stuck in your head hours after the show.
She may not have the car, house, husband or kids she thought she wanted as a child, but she does have comic prowess and an intelligent, insightful voice. Her honesty as a performer makes for a standout show and often catches the audience by surprise, with a element of poignancy the key to her best musical moments.
---
Luke Courtier: Lunch, Underbelly, Cowgate (Belly Laugh), 4-28 Aug, 6.20pm, £6-10.50
Rachel Parris: Best Laid Plans, Pleasance Dome (Jack), 3-28 Aug, 6.50pm, £6-11.50