Edinburgh Fringe Reviews: American Titans
There are some brilliant American comedians at the Fringe doing more than one night and not charging a fortune. Here's a selection of some of the best shows to catch now
Look, this is important. Chris Gethard's show Career Suicide [★★★★] may not be the show for you. Simple as that. When Gethard tells us about an audience member walking out the night before, he matter-of-factly states that the guy obviously wasn't prepared for a 'fine hour of light, depression-based comedy', and is absolutely OK with it.
This is no flippant joke-packed chucklefest, no fanciful award-baiting alternative romp – instead, this is a man opening his heart to a room full of strangers about the trials and tribulations of mental illness, attempted suicide, therapy and self-medication. So move on if that's not what you want after a few pints of Potterrow's cheapest lager.
Miss it, however, and you'll be missing out on one of the most vital, heartfelt and affecting hours at the Fringe this year. The softly-spoken Gethard arrives on stage to no fanfare and unapologetically begins to detail his battles with crippling depression in such a frank way that you almost feel you've walked into the wrong room. Each story is packed with a unsettling mix of horror and pathos – for every incident he encourages you to laugh along with, there's a very real sense of dread that the next one may not have a punchline at all.
As a tale about alcoholism approaches its end, Gethard makes a remark about an applause break and seems surprised when he doesn't get one. Turns out the audience is actually listening and empathising, and understand how condescending applause would be at this point. It's a beatifully awkward moment for a beautifully heartfelt show. Compelling yet still discouraging, engaging yet emotionally fragile, Gethard is brutally honest about living at the mercy of mental illness while refusing to allow his own failings to dictate his future. Stand-up comedians are sometimes called 'brave' for doing what they do – this is perhaps the only time that is true.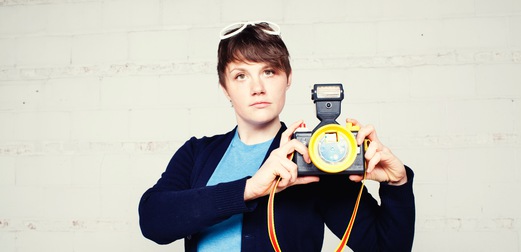 Ever Mainard
Ever Mainard [★★★] nervously comes on stage to an underwhelming but welcoming crowd, and quietly begins her tales of growing up in Texas, performing in Chicago, and falling in and out of love in LA. Initially she comes across as relatively scattershot and casual, which is sometimes at odds with the rather in-your-face details present in these stories – some of the overtly shocking material relating to women's health issues is an eye-opener for even the female members of the audience – but the effect is to draw the listener in, and for Mainard to endear herself to anyone who may be even slightly shocked by such unfamiliar territory.
There's still work to be done here in pitching the humour in the stories a touch more directly (she makes herself laugh a lot and sometimes it's not entirely clear why) but thankfully Mainard is an excellent storyteller who is at her most engaging talking about her 'disengagement', and a tale of mixed messages involving an online date with a spiritual healer leads to a perfecty crafted Spotify joke, which in this instance brought the house down. A promising first Edinburgh Fringe.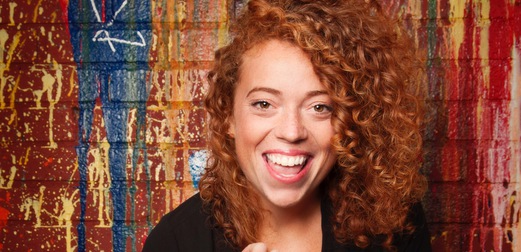 Michelle Wolf
It's very clear from the get-go that Michelle Wolf [★★★★] is a natural stand-up comedian. Fresh from a tour supporting Louis CK in the US, she covers what come across initially as stale, formulaic topics from such a fresh viewpoint that even a comedy-savvy Edinburgh crowd can't help but fall under her spell.
It's Stand-up 101 to be self-deprecating where possible: Wolf dismisses the title of her show – So Brave – as nonsense, calls herself out as a terrible example of womankind for not wanting children, and even goes so far as to criticise the very sound of her own voice – but her delivery is sharp, her attitude is refreshing, and she works wickedly intelligent one-liners better than most. She also turns her razor-sharp tongue on two wannabe-hecklers who get exactly what they deserve while never letting the show lose its momentum.
As a new signing for The Daily Show, you'd expect a touch of politics here and there, and Wolf moves swiftly past the comedy sitting duck that is the current Republican candidate to deliver her best material on the 'little old lady' who might be President, Hillary Clinton. There's some stellar stuff here, worked perfectly into an overall theme about being a woman in 2016, and Wolf is able to weave truth and opinion with the flippant and whimsical in masterful fashion. Even her fart gags are polished. Brilliant.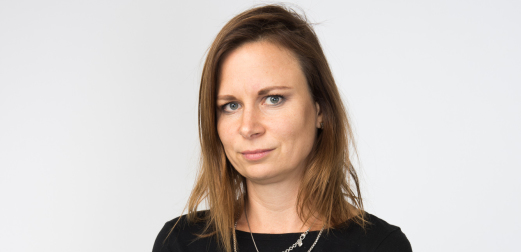 Mary Lynn Rajskub
Mary Lynn Rasjkub [★★★★] may be recognisable to a sizeable proportion of early noughties TV viewers from 24, but it's to her credit that she only goes to that well once or twice in her first Edinburgh hour, and even then only where it strengthens and reinforces the themes already present in this part monologue, part stand-up show.
Instantly likeable, even when she tries her damndest not to be, Rajskub's background as a comedian is apparent from the start as she explores a selection of stories from her life as a mother, actress, stand-up, wife and yoga-teacher-fancier, skillfully extracting and delivering the funny where it matters while carefully managing the tempo in all the right places. Once she gets to a bit about a miniature horse, frankly the audience are putty in her hands.
This is top-tier comedic storytelling, and while some of the accompanying lighting changes or projected images feel a little bit too on-the-nose, this doesn't detract from the journey or from Rajskub's own delivery. With an overall life-affirming message about family, fame and how to love the ones you're with, this is one hour in the company of a delightful performer.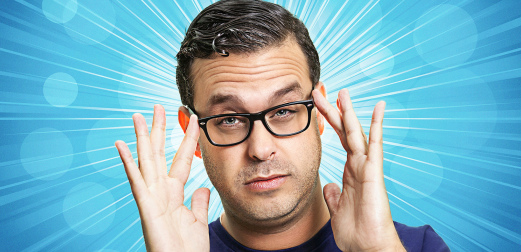 A volatile Saturday crowd on the verge of partying amongst themselves is few people's idea of a perfect comedy audience, but on this occasion Joe DeRosa [★★★] takes charge of his audience and gets puts them firmly on his side with an excellent controlled performance of morbid deliberation and comedy as therapy.
DeRosa is tired and exasperated as he sits in a chair and muses on the world at large, his concerns ranging from death to pornography, from serial killers to our celebrity culture. There's some superb material in here, bleak as it may be, delivered with a measured and sardonic air that constantly seems to be questioning the need to put up with life, with an almost therapeutic air to his rhetorical questioning. The audience almost turns when DeRosa reaches an off-the-wall (pun intended) comment about Michael Jackson, but he just shakes his head and grins as if to imply he could go further, but why bother?
This is well delivered and finely observed sit-down comedy, from a performer constantly pushing his audience without ever completely losing them. Some US-specific material threatens to lose the less attentive, so some fine tuning may still be required, but this is solid and worthy stuff.
---
Chris Gethard: Career Suicide, Pleasance Dome (King), 3-29 Aug (not 15), 10pm, £7-11
Ever Mainard: Let Me Be Your Main Man, Gilded Balloon Teviot (Wine Bar), 4-28 Aug (not 15), 6.15pm, £6.50-12.50
Michelle Wolf: So Brave, Pleasance Courtyard (Beneath), 3-28 Aug (not 15), 9.30pm, £6-13
24 Hours With Mary Lynn Rajskub, Assembly George Square Studios (Two), 3-28 Aug (not 15), 820pm, £8-12
Joe DeRosa: Zero Forward Progress, Underbelly, Cowgate (Belly Laugh), 4-28 Aug (not 10, 15 & 22), 9pm, £6-11