Edinburgh Fringe 2016: Top four at the big four
As Assembly, Gilded Balloon, Pleasance and Underbelly launch their combined Fringe programme in Edinburgh, here's our pick of four big comedy shows from the 'big four' venues.
Assembly
Humans are storytelling animals, but if everyone could spin a yarn with the exquisite round-the-campfire skill of Kendall we'd never have needed to invent novels, films or Netflix. Read our review of Sarah Kendall's 2015 Fringe show here.
Assembly George Square Studios, Five, 3-28 Aug, 6.45pm, £7-12.50.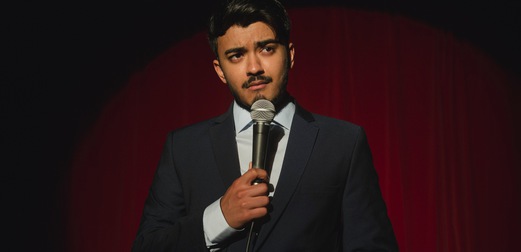 Gilded Balloon
The fair-dinkum voice of the millenial generation, Kolhatkar escaped the internet on a ladder made of political, observational and piss-taking YouTube videos. Read our review of Neel Kolhatkar's 2015 Fringe show here.
Teviot, Balcony, 3-29 Aug, 9pm, £6-12.
Pleasance
Massive Lazy Girls
If eight comedians went to space and assembled a massive, lazy, shit-hot party Voltron in order to defend the universe, it'd be exactly like this show. Three of the most talented groups band together for five nights only – Edinburgh, the sketch comedy we ordered has arrived. 
Pleasance Courtyard, Upstairs, 24-28 Aug, 11.30pm, £8-10.
Underbelly
Croft & Pearce Are Not Themselves
With a penchant for taking the mundane and inflating it to ridiculous proportions, Croft & Pearce promise sketches full to the brim with life, loaded exchanges and snippets of relationships that come close to the bone without leaving a scratch. When Croft & Pearce are not themselves, they are characters vivid enough to take home with you.
Underbelly George Square, The Wee Coo, 3-28 Aug (not 17). 2.40pm, £7-11.50.
---
Keep up to date with the latest news and information about the 2016 Edinburgh Fringe
Find the full programme at edfest.com