The Best Comedy Shows at Edinburgh Fringe 2023
Looking for the best Edinburgh Fringe comedy shows? We'll be keeping our four- and five-star reviews here – highlights include an incredible five-star smash from Larry Owens, and excellent shows from Moses Storm, Lorna Rose Treen and Greta Titelman
August brought The World's Biggest Arts Festival™ back to Edinburgh, and we laughed it up all month long. Here are our four- and five-star reviews from the 2023 Edinburgh Fringe – names to look out for on tour, at festivals, or in next year's Edinburgh Fringe programme.
---
Feral is a hugely likeable debut from Best Newcomer nominee Louise Young which hits with both barrels. Pleasance Courtyard (Bunker One), run ended
A stripped-down showcase of all the key Lucy McCormick tropes: nudity, flagrant narcissism, performative vulnerability, opportunism and massive amounts of mess. All hail the queen of alt gay cabaret. Pleasance Courtyard (Forth), until 23 Aug (not 21), 5.20pm, £15-16.50.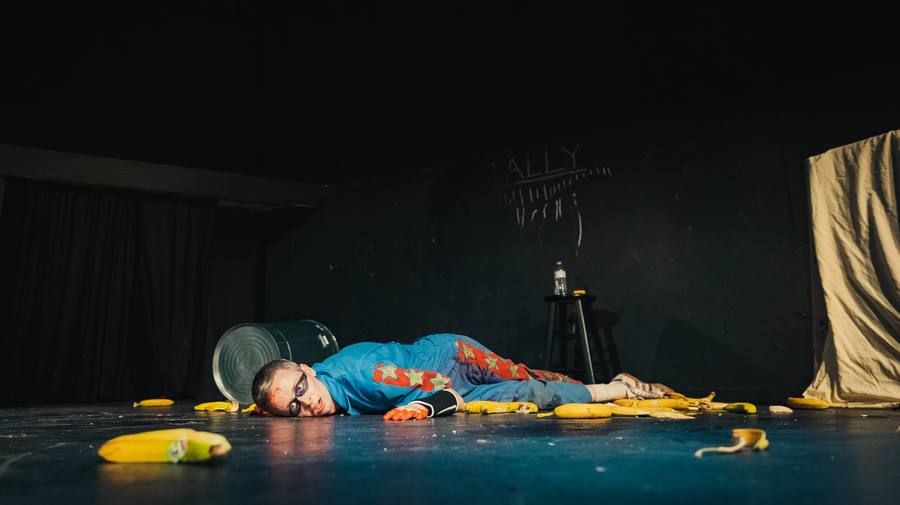 Following daredevil banana-slippers, this deranged, anarchic play questions just how far you can push an audience out of their comfort zone. Pleasance Courtyard (Beside), until 27 Aug, 10pm, £11-£12. Photo: Van Corona
There is such power to Larry Owens' show, in both humour and message. It's intricately structured like the musicals he refers to and in his accumulating rage. A talent to be listened to, cherished and protected. Assembly Roxy (Upstairs), until 27 Aug, 8.35pm, £12-£14
Local favourite Liam Withnail offers an hour of high-energy stand-up that leaves its audience gasping for breath. Monkey Barrel (MB2), run ended
Straight Outta Brompton is a supremely sick and silly hour of freestyle rap from MC Hammersmith. Monkey Barrel (MB 1), run ended
Show tours the UK in March and April 2024, including The Stand, Edinburgh, 19 Mar and The Stand, Glasgow, 21 Mar.
Foxdog Studios offer an electrifying hour of jokes and interactive gaming during the world's most tangential game of bingo. Underbelly Cowgate (Delhi Belly), run ended
Such An Inspiration is a beautifully vulnerable show from established Aussie comic Anna Piper-Scott, making her Edinburgh Fringe debut. House of Oz (The Great Indoors), run ended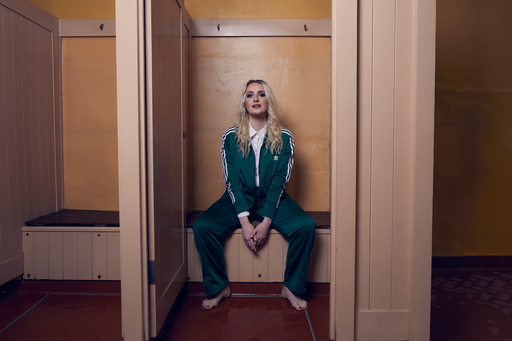 Amy Matthews goes from dissociation to comic delirium in her second Edinburgh Fringe hour. Monkey Barrel at The Tron, run ended
Gorgeously precise physicality in sexy clown Courtney Pauroso's return to the Fringe. Pleasance Courtyard (Beneath), until 27 Aug, 9pm
Imposter is a worthwhile and funny show with oodles of originality in its writing, telling the unbelievable story of Zafar's wedding week run-ins with his housemate. Underbelly Bristo Square (Friesian), until 28 Aug, 3.50pm, £11-12
An Evening of Mayhem with Megan Stalter is an hour-long homage to insecurity; part pop concert, part book reading, part Q&A, but all delivered with a looseness and the sense that chaos is just around the corner. Gilded Balloon Teviot (Debating Hall), until 27 Aug (not 24), 8.30pm, £17-18
Goldsmith takes on the climate crisis with the skill and nuance of a stand-up veteran, holding our hands as an audience while also holding each other accountable for the unfolding crisis of our lifetimes. Monkey Barrel (MB1), until 27 Aug, 3.20pm, £9-10
After 59 minutes of cheeky and whimsical anecdotes about a bad haircut and breast reduction surgery, Ania Magliano joins the dots and the show develops new meaning, in a sort of comedic quantum state. Pleasance Courtyard (Baby Grand), until 27 Aug, 4.35pm, run sold out; returns may be available
Stone's show is a manifesto for 'quiet comedy'. Calm, relaxed, even hopeful, and welcome during the madness of the fringe. The show's success reveals shock in comedy is over-prized. Pleasance Courtyard (Cellar), until 27 Aug, 8pm, £10-11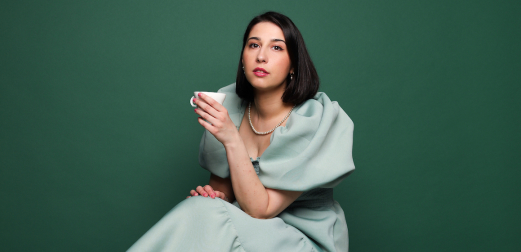 Recounting an an IVF journey with her tiny Welsh girlfriend, Hall's sweet demeanour make filthy giggles and her jokes about Sperm Donor Tinder and her pal's masturbation take you aback. Monkey Barrel (MB2), until 27 Aug, 4.20pm, £7-£8/PWYW. Photo: Rachel Sherlock
John Tothill's delicious persona tries to give a vain thesis on Catholicism (essentially, Martin Luther: bad; Mary Tudor: good), all while flirtatiously teasing the crowd and digressing wildly. Pleasance Courtyard (Below), until 27 Aug, 8.30pm, £10-11
Darren Harriot couldn't cut it as a "roadman" (a young man, usually part of a gang, and usually sells drugs). Instead, he delivers stories, be they absurd or borderline banal, with an unwavering enthusiasm. Pleasance Courtyard (Beneath), until 27 Aug, 7.40pm, £12-14
Julia Masli asks us to share her problems with her. Going bald? She'll find someone willing to part with a lock of hair. Tired? She's got a pillow and a duvet backstage. She's hilariously well-prepared, and actively seeking to let the darker problems breathe. Monkey Barrel (MB4), until 27 Aug, 1.30am, £10.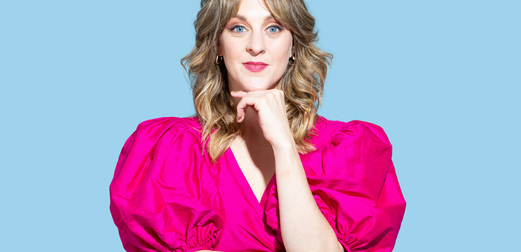 Gillian Cosgriff invites you to play a game of rating the top ten things that bring you joy in life, binding the audience in a special 'you had to be there' club. Pleasance Courtyard (Cabaret Bar), until 27 Aug, 8.20pm, £13-15
Natural storyteller Nabil Abdulrashid paints a picture of his community, tearing through accents while taking shots at his audience (But still managing to keep them on his side). Pleasance Courtyard (Beside), until 27 Aug, 6.05pm, £11-13; extra shows at Pleasance Courtyard (Upstairs), 19 and 25 Aug, 11pm, £13
Leila Navabi's musical storytelling about white passing sisters, falling in love at Claire's Accessories, or simply, vegetables, preludes a confessional second half about the feeling of being othered. Pleasance Courtyard (Attic), until 27 Aug, 9.45pm, £10-13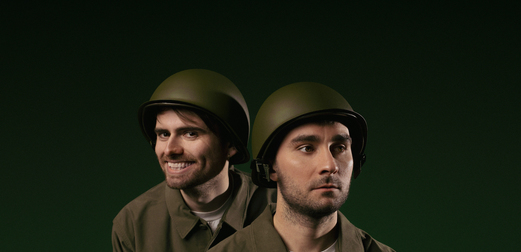 Will Rowland and Eddy Hare combine skittish, gadfly energy with severity, in this wonky attempt to tell the tale of grandfather's war heroism. Pleasance Dome (10 Dome), until 27 Aug, 5.50pm, £12-14
Far from your usual Fringe plot of personal growth, the rising US star's debut Edinburgh show is the tale of a woman who will not change, despite what character-building experiences may come her way. Pleasance Courtyard (Upstairs), until 27 Aug, £11.50-13.50 
Lorna Rose Treen's debut hour Skin Pigeon is a very funny and genuinely fascinating show, which has the audience both bemused and entranced by its oddness, and hooting with laughter. Pleasance Courtyard (Attic), until 27 Aug, 4.35pm. Run sold out; returns only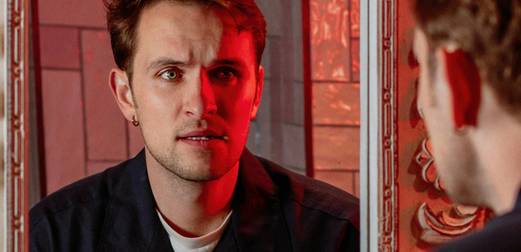 In his self-reflective new hour, the Irish stand-up proves just who he is: charming, a bit silly, and able to pinpoint then hammer out a very niche situation until it becomes hysterical. Monkey Barrel Comedy (MB4), until 27 Aug, 6.25pm, sold out; Assembly George Square (Gordon Aikman Theatre), 23 Aug, 8.50pm, £10
Chloe Petts absolutely, unapologetically, full-frontally sizzles in her new show, If You Can't Say Anything Nice. Pleasance Courtyard (Above), until 27 Aug, 6.40pm, main run sold out; extra show at Pleasance Courtyard (Beyond), 25 Aug, 9.30pm, £12-13

Born into a cult, charismatic and confident Moses Storm has a hugely compelling story, but rather than simply telling us about it, he wants us to actually experience it. Pleasance Courtyard (Beneath), until 27 Aug (not 16 Aug), 10.20pm, £11-13
Brasier has a comedic instinct for the right moments to break into song in this parable about a toxic and one-sided relationship with a Facebook marketplace seller. Gilded Balloon Teviot (The Lounge), until 27 Aug (not 16 Aug), 7pm, £12-14
Crass, whip-smart and raw, Prawn Cocktail sees Koch explore her new lease for life and embrace hoe culture. Monkey Barrel (Monkey Barrel 1), until 27 Aug, 7.35pm, £8-10

A complex, immersive collage of sight and sound that bombards us with cultural prescriptions about gender, bodies and food. Pleasance Courtyard (Beneath), until 27 Aug (not 14), £12-14
Amusements is an excellent debut. There is no emotional hook, no gut-wrenching revelation; just pure, unadulterated goofiness. Pleasance Courtyard (Bunker Two), until 27 Aug (not 16), 5.40pm, £11-12
BBC New Comedy Award Winner Dan Tiernan is a tour-de-force in his unstoppable, near-the-knuckle Edinburgh Fringe debut. Monkey Barrel (MB2), until 27 Aug (not 15), 10pm, £9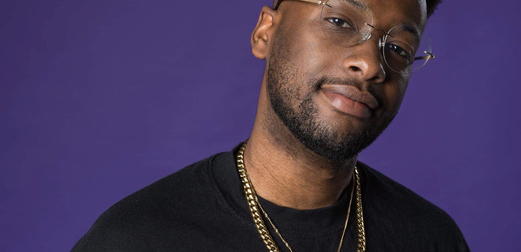 In an impressively accomplished and infectiously funny debut hour, Tadiwa Mahlunge thoughtfully and hilariously digs into his sense of ambition. Pleasance Courtyard (Bunker Two), until 27 Aug (not 14), 9.25pm, £9-10
Alexandra Haddow's debut Edinburgh Fringe hour is an excellent and hilarious contribution to the emergent genre of millenial women sharing their stories of endurance, suffering and perseverance. Pleasance Courtyard (Bunker Two), until 25 Aug, 6.55pm, £11-13
Krystal Evans finds the (unrelenting) humour in tragedy in her stunning debut hour, The Hottest Girl at Burn Camp. Monkey Barrel at The Hive (Hive 2), until 27 Aug (not 15), 7.35pm, £9

Laura Ramoso proves that her incredible TikTok success is more than a stroke of luck with a series of sketches; musical numbers, well-travelled friends, audience participation, an open-mic night, all absurd, all brilliant. Pleasance Courtyard (Beyond), Aug 19-26, 11pm
The phrase 'viral sensation' might prompt an ambivalent response, but do not fear, Horatio Gould's Fringe debut is unequivocally excellent. Pleasance Courtyard (Bunker Three), until 27 Aug (not 15), 8.30pm, £9-11
---
For all the latest from across the Edinburgh Fringe, follow us at @theskinnymag on Twitter, Facebook and Instagram, and take a look at our sister magazine Fest – their dedicated team are all over this year's Edinburgh Festivals with reviews, interviews and more.