Edinburgh International Festival: Fergus Linehan on EIF 2019
EIF's Artistic Director talks us through this year's programme, from a huge concert at Tynecastle to an operatic version of Breaking the Waves via gigs from Jarvis Cocker, Kate Tempest, Neneh Cherry and more
Since becoming the Edinburgh International Festival's Artistic Director in 2014, Fergus Linehan has delivered four celebrated EIF programmes. Ahead of presenting his fifth to the world, there's no hint that it's getting any easier. "Absolutely not," he says when we ask if he's feeling relaxed 24 hours before the 2019 programme launch. "There's still so much this year that could go horribly wrong."
The world seems to have changed inordinately since Linehan took up his post. Don't expect an ancient monolith like EIF to be agile enough to significantly react to the radically-altering political landscape, though. He likens any changes to the festival as being "a little bit like loosening a knot"; all he can hope for is a bit more flexibility. There is a sense, however, that Linehan is attempting to open up the festival, both culturally and geographically across the city. "There's a lot of discussion about whose stories are being told and how you arrive at a programme," Linehan explains. "And I just liked the idea of widening out the curatorial voices a little bit. And trying to also make sure that when we say 'international', we're not just talking about Europe and North America."
Truly International
A glance at the programme suggests Linehan's been successful in this regard. Lebanese folk hero Marcel Khalife (Linehan calls him "the great troubadour of the Arab world") comes to the Usher Hall for a show with his pianist son Rami. In theatre there's Hear Word!, which sees ten of Nigeria's biggest female stars of theatre, film and television take to the Lyceum stage to tell multigenerational stories of inequality and transformation. We also love the look of Secret River at King's Theatre, Andrew Bovell's adaptation of Kate Grenville's 2005 novel of the same name. "It's all about the whole false narrative Australia tells itself about its formation," says Linehan of Grenville's landmark book, "and this is a piece retelling that story as it really was."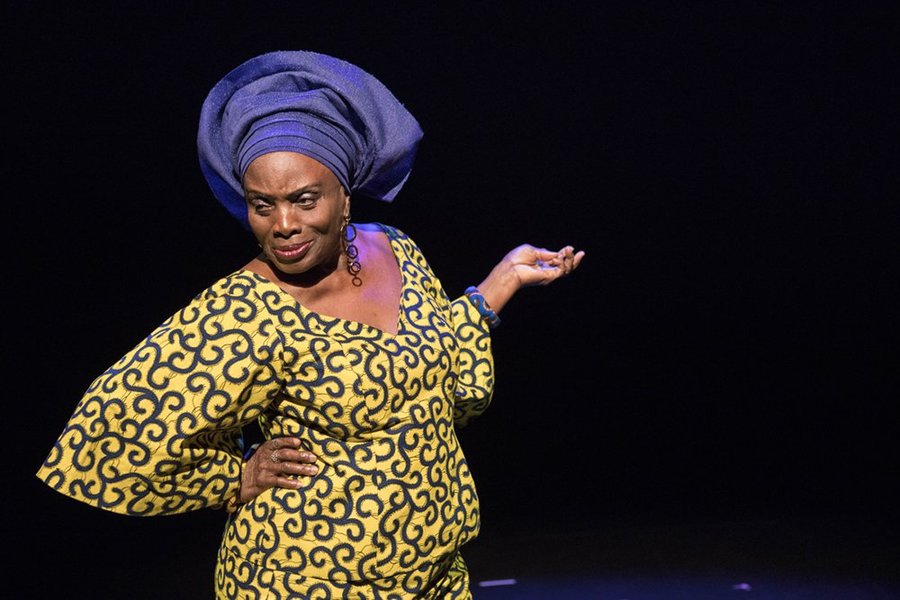 Hear Word! | image: Gretjen Helene
You'll find many of these more political, outward facing works in the new strand You Are Here, which is described in the programme as artworks 'that offer International Festival audiences and artists the opportunity to travel further, delve deeper and consider the role of the arts in our lives.'
"This isn't me necessarily superimposing the zeitgeist of the moment on to the festival," says Linehan. "I just think artists are really interested in these questions, whether it's around migration or the environment or technology; it's a moment for quite direct reflection on what's going on in the world."
EIF Opening Concert: LA Phil at Tynecastle
As well as opening EIF up to new voices, Linehan has also helped the festival spread across the city. The much-loved Leith Theatre now appears to be a key EIF venue with another series of pop concerts back there this year, while this edition of the festival makes a move to the west of the city with a surprising venue – Tynecastle Stadium – chosen for the opening event.
"That's obviously part of the city we haven't really done anything in before," notes Linehan, "and I like this idea as well that everything doesn't have to be bang in the center of town."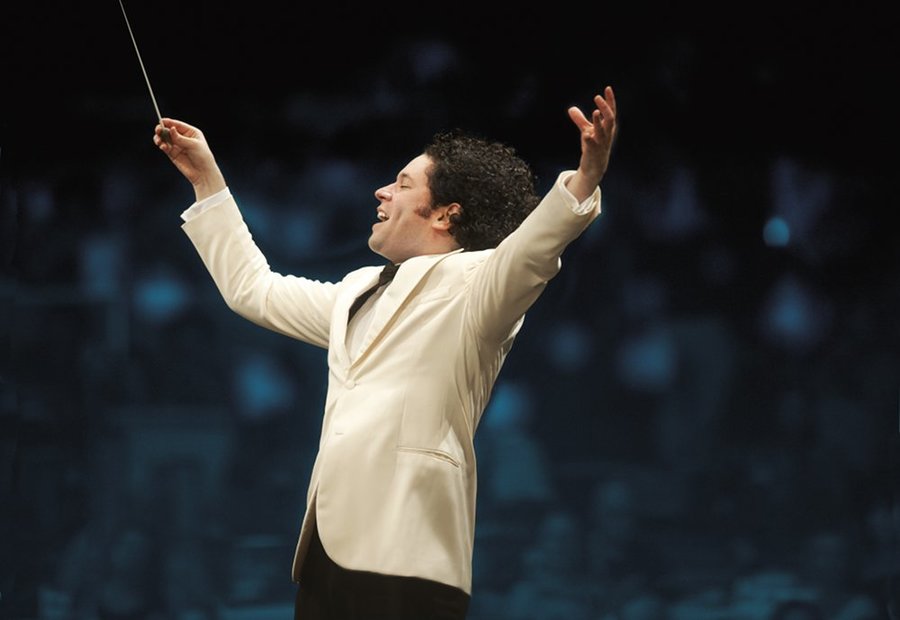 Gustavo Dudamel | image: Adam Latham
After several spectacular late-night audiovisual openings in collaboration with video design company 59 Productions, Linehan and his team have plumped this year for a free concert at Hearts' home turf courtesy of one of the world's great orchestras: Los Angeles Philharmonic.
"We think they're sort of the model of a 21st-century orchestra," says Linehan of the LA Phil. "You know, they obviously work in core repertoire and we're doing a Mahler concert with them [Symphony No 2 'Resurrection'], but also half their time through the year they spend in the Hollywood Bowl, which is their venue. And so they've got this connection with film music." The ensemble, then, led by charismatic Venezuelan conductor Gustavo Dudamel, will kick off the International Festival by performing a concert of classic Hollywood film scores, including works by Bernard Herrmann, Franz Waxman and John Williams.
While some events in EIF are out of reach of many people's pockets, these large-scale openings offer the opportunity to experience the work of world-class artists for free. "And even though it's a free concert, it's still Gustavo Dudamel, who's the most famous conductor in the world probably," notes Linehan when we bring up the egalitarian aspect of these grand launch events. "You know, it's no different in quality to what people will be hearing at The Usher Hall or later in the month at Salzburg Festival or wherever else. Plus we've also never done anything in a football stadium before, so that's fun."
Leith Theatre Series: Jarvis Cocker, Teenage Fanclub, Kate Tempest and more
One of Linehan's most welcome contributions during his tenure as EIF director has been his championing of contemporary music. "It was a bit of a shock to the system for some people," he recalls of his first EIF with the likes of Franz Ferdinand and Sufjan Stevens on the bill. Last year was EIF's most rock and pop-heavy year yet, thanks to the brilliant Light on the Shore season at Leith Theatre celebrating Scottish music. EIF will be back at this same venue this year, this time with an international lineup of artists, among them Neneh Cherry, Kate Tempest and Sharon Van Etten.
"The Leith Theatre Series really reflects what we've been doing in music, which is taking people who we think have something really interesting to say about contemporary music and who are also doing it in an artful way – just the same way as we would commission in any other part of the programme." In saying that, Linehan also admits a touch of selfishness with this series. "I mean, I've always loved the Danish band Efterklang. They've been around for ages and I actually did a big orchestral project with them at Sydney back in the day [before EIF, Linehan was director of Sydney's VIVID Festival], so their inclusion is one of my little moments of self-indulgence."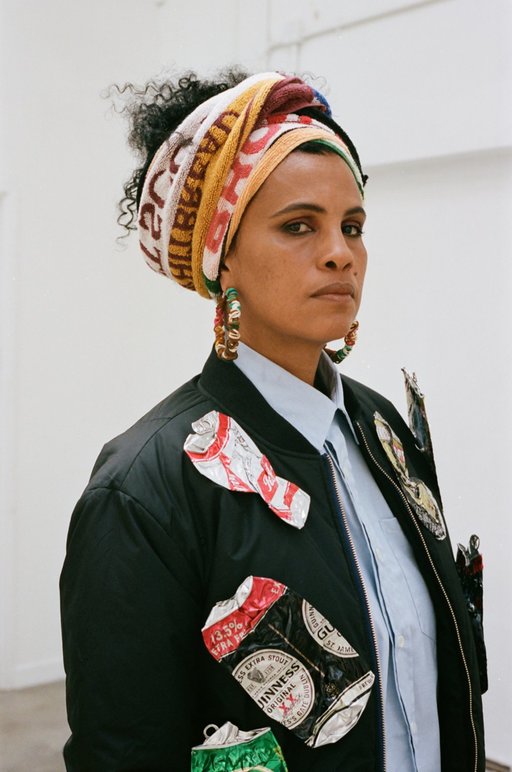 Neneh Cherry | image: Clare Shilland
Another favourite of Linehan's is Jarvis Cocker, who appeared in his third EIF programme alongside Chilly Gonzales for project Room 29. "That was a very mellow thing he did with Chilly, but this is much more kind of straight up rock stuff. It's called Jarv Is, and it'll be his first time doing this new material in this new form."
Rounding out the series are Anna Calvi, Connan Mockasin, This is the Kit and the sole Scottish act, Teenage Fanclub. It's an appealing lineup of artists, many of whom haven't played Edinburgh in a while, but Linehan notes that one of the main draws for this series of concerts is simply Leith Theatre itself. "It has such a sense of place that people just really enjoy going there, I think. And as a venue, it is perfection, in a way, particularly when we get into multigenerational audiences. It gives you 900 standing downstairs and four or five hundred seated upstairs; it just makes for the perfect space for a gig."
Breaking the Waves: The Opera
One of the first big new commissions to catch the eye is Missy Mazzoli's new opera based on brutal melodrama Breaking the Waves, the 1996 film from Danish director Lars von Trier about a naive young woman (Emily Watson) whose oil rig worker husband pushes her into a series of extramarital affairs after an injury on the rigs renders him incapable of making love to her. The film was, shall we say, controversial. We expect no less from the opera.
Even if you think opera isn't your thing, Linehan suggests giving Breaking the Waves a go. "Missy actually does a lot of work in popular music as well. She's part of a new generation of composers who are writing serious music for opera companies, but it's quite tuneful and very beautiful. There's a fairly wide range of people I would bring along to listen to this. And it's great to have an opera production that's a new work created by an important young female composer, so this is an exciting one for us."
David Hare does Ibsen
Another highlight looks to be David Hare's return to EIF with Peter Gynt, a radical new version of Henrik Ibsen's Peer Gynt, with Scottish actor James McArdle in the title role. "Ibsen's play is one of the greatest works of theatre and Hare wanted to create it just for James because he thinks he's a magnificent actor, which he is," says Linehan
We're told to expect something epic. "It's a huge production because it's got all this kind of crazy magic realism where [Peter] goes into a mountain and meets all these trolls and comes out the other side. It's a kind of an updating of it, but really it's built around James McArdle – he's just one of the most interesting young actors in the world at the moment."
Classics Reinterpreted
As ever, EIF will also be restaging several classics of theatre and dance, although Linehan notes to expect some very different readings of these canonic texts. There's a new take on Stravinsky's The Rite of Spring. "It's very much a Chinese interpretation with Chinese instrumentation as well. But a lot of it is told through kind of iconography and images that will be very familiar to people who know Chinese art." The designer is Tim Yip, who won an Oscar for his art direction on Crouching Tiger, Hidden Dragon.
Greek tragedy Oedipus also receives a radical retelling, from International Theater Amsterdam. "This version follows a populist politician on the eve of the election," Linehan tells us. "He's clearly about to win, but all of this stuff starts to reveal itself. It's very much set in the here and now."
The Crucible, Arthur Miller's gripping and still fearsomely relevant retelling of the Salem witch trials, meanwhile, is adapted into an emotionally ripe ballet by pioneering choreographer Helen Pickett. "All these works speak to today," says Linehan, "and I think kind of tune into our age of anxiety."
Two national treasures: Ian McKellen and Stephen Fry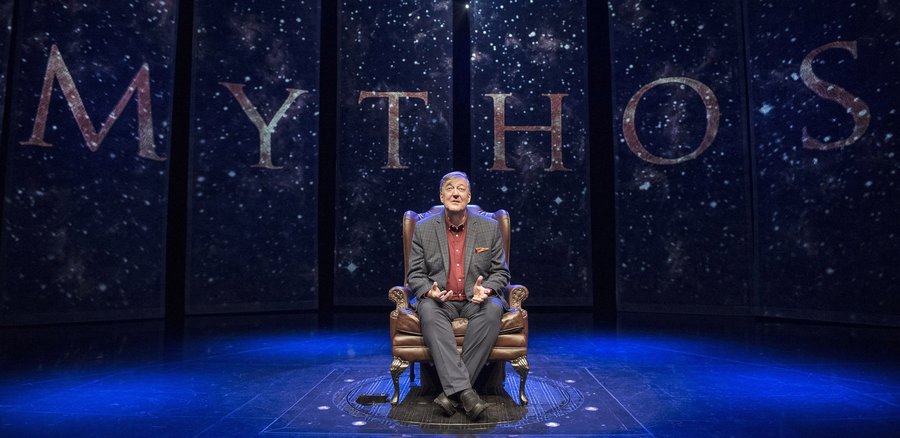 Stephen Fry in Mythos: A Trilogy - Gods. Heroes. Men. | Image: David Cooper
When we ask Linehan if there's anything in the programme he's particularly looking forward to, he points to one of the more intimate performances on the bill. "In the midst of planning all these huge productions, I got this call from Ian McKellen," he recalls.
"He said, 'look, it's my 80th birthday and The Assembly Hall was where I had one of the most important moments of my career.' He told me that in 1969 he did a show there at the festival and there was this gay kiss and the police were called. He wants to go back there for this tour he's doing of venues that were really important in his career and life, so he's just going to go back and do a couple of performances there. Sometimes those little gems, you know, are really nice in the middle of all this really epic work."
If one national treasure isn't enough for you, Stephen Fry will also be in town this year for Mythos: A Trilogy, the actor and presenter's stage show tryptic about gods, monsters and mortals of ancient Greece, which Fry has translated into the language of the 21st century.
Brexit?
During our chat with Linehan, there's one honking great elephant in the room: Brexit. While the Fringe will surely be overflowing with Brexit-themed shows, we ask if he feels EIF should address it the B-word directly. "Rather than a specific piece about Brexit itself," he says, "we thought it was more important to appreciate we've got this platform to just take a moment to listen to stories and positions and opinions from all over the world. You know, hopefully that will help people make sense of it all."
Even if it doesn't, all this brilliant music, theatre and dance will distract you from all the political chaos – for one glorious month at least.
---
Various venues, 2-26 Aug. Full details at www.eif.co.uk, tickets go on public sale on Sat 6 Apr
---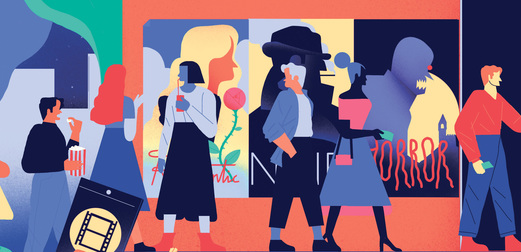 We're showcasing some of Scotland's best new short filmmakers in The CineSkinny on Tour this May – click here for more details, and to find out how you can get your short film on the big screen.