Edinburgh Film Festival: The 2018 programme
Rob Brydon and Anna Paquin are among the stars heading to Edinburgh for the 72nd edition of the Edinburgh International Film Festival, along with 121 new feature films from 48 countries across the globe
We already know that the 72nd edition of Edinburgh International Film Festival will begin with Marc Turtletaub's indie drama Puzzle, which reportedly features a knockout turn from Kelly Macdonald as a bored housewife finding a new lease of life. A mid-life crisis is also at the centre of closing film Swimming with Men, a knockabout comedy about a group of sad sacks who find a creative outlet by forming a synchronised swimming team – understandably, it's been dubbed 'The Full Monty in speedos'.
This morning, EIFF artistic director Mark Adams announced the filling between these two gala screenings, and it features 121 new films – including 21 world premieres – from 48 countries across the globe, as well as shorts, retrospective screenings and in-person talks.
Stars coming to EIFF 2018: Rob Brydon, Anna Paquin
Rob Brydon is heading to Edinburgh with closing film Swimming with Men, and the Welsh comedian will also be treating us to an extended in-person discussion. Also taking to the EIFF stage will be playwright David Hare, who'll be discussing his career in film, including his Oscar-nominated screenplays for The Hours and The Reader. True Blood stars and real life couple Stephen Moyer and Anna Paquin will also share the stage at the world premiere of Mayer's directorial debut Parting Glass, in which Paquin stars, and both will take part in a shared in-person talk.
Programme Highlights
We're struck by EIFF's strong comedy lineup this year. Who could resist Swinging Safari, the latest film from Aussie director Stephan Elliott? Reportedly this 70s slice of kitch following three dysfunctional families in a Sydney suburb sees The Adventures of Priscilla, Queen of the Desert director back in crass form. As a bonus, it reunites Priscilla's Guy Pearce with his old pal from Neighbours, Kylie Minogue, with the pair playing husband and wife. Talking of inspired pairings, hangdog actors Jemaine Clement and Elliott Gould will share the screen as father and son in Sam Hoffman's Humor Me.
We're also intrigued by the sound of Unicorn Store, the whimsical directorial debut from Brie Larson. In it, the Oscar-winner plays a unicorn-obsessed art student who might have the opportunity to adopt one of these mythical equines from a flamboyant salesman, played by Samuel L Jackson. Parks & Rec star Nick Offerman, meanwhile, shows his softer side in Hearts Beat Loud, a sweet-looking film about a father and daughter who form a rock band together.
If you're after more thrills, there's always Jon Hamm and Rosamund Pike in spy movie The Negotiator, from the pen of Tony Gilroy, writer of the Bourne films. The uber-stylized noir Terminal also has our interest piqued. Margot Robbie, sporting a iffy London accent, stars as a mysterious femme fatale alongside Simon Pegg, Dexter Fletcher and, err, Mike Myers as an enigmatic janitor. Searching also looks tantalising: John Cho stars as a father in search of his missing teen daughter, but the twist is the film all plays out on his laptop screen as he turns desktop detective.
Gothic horror The Secret of Marrowbone also looks up our street. Directed by Spanish filmmaker Sergio G Sánchez, who wrote The Orphanage, and starring a cast of talented young actors – George MacKay (For Those in Peril), Anya Taylor-Joy (The Witch), Charlie Heaton (Stranger Things) – playing pale-faced siblings, it's reportedly atmospheric and chilling. Speaking of horror, we're excited to see Possum, the feature film debut from Garth Marenghi's Darkplace genius Matthew Holness. Starring the perennially underrated Sean Harris, it concerns a disgraced children's puppeteer and the hideous hand puppet of the title.
We've heard great things about Piercing, an S&M comedy from The Eyes of My Mother director Nicolas Pesce, starring Mia Wasikowska and Christopher Abbott. Elle Fanning, meanwhile, gets a great showcase for her considerable talent in Mary Shelley, Haifaa Al-Mansour's origin story of the Frankenstein author. And Charlie Hunnam and Rami Malek step into the big shoes once filled by Steve McQueen and Dustin Hoffman for the remake of classic prison break movie Papillon.
Exciting Scottish talent at Edinburgh Film Festival
There's plenty of local filmmaking talent to get excited about too. Rachel Maclean, the Glasgow-based video artist who specialises in taking pop-culture imagery and twisting it to create darkly surreal computer-generated worlds, makes her feature-length debut with Make Me Up. At 71, the great Glasgowegian novelist James Kelman is making his screenwriting debut with Dirt Road to Lafayette, the story of a widowed father and his son leaving Scotland for a road trip in southern USA. And Calibre, Matt Palmer's feature debut, promises survivalist thrills in the Highlands with rising star and EIFF regular Jack Lowden.
If you're into genre mashups, how's this: a zombie horror musical, that's also a coming of age love story and a Christmas movie? That's what's on offer in the fun-looking Anna and the Apocalypse, which was shot in a high school in Port Glasgow. Fresh from going down a storm with critics at Cannes, Edinburgh-based filmmaker Mark Cousins will be presenting his vibrant new essay film The Eyes of Orson Welles alongside split-screen film experiment Storm in My Heart.
Also made on these shores is Simon Fellows' thriller Steel Country, featuring Andrew Scott as a truck driver turned detective; Tom Beard's Two For Joy, a coming-of-age drama featuring Samantha Morton and Billie Piper, and Jamie Adams' comedy Songbird featuring Cobie Smulders, which is one of a trio of films in the EIFF lineup from Adams. We'll also watch anything with the talented Alex Lawther (The End of the Fucking World, Departure) in it, so see you in line for Old Boys, a modern reworking of Cyrano de Bergerac set at a boarding school for boys.
Music Docs
EIFF's documentary section is always a good hunting ground for quality movies, and this year there seems to be a particular focus on music docs. Marley director Kevin Macdonald returns to the genre with Whitney, which we hear is a revealing look at the troubled life of pop megastar Whitney Houston. An extended version of last year's George Michael: Freedom, which the singer narrated and co-directed before his death, also heads to EIFF, and should shed more light on the life of this much-loved singer.
Also intriguing is Almost Fashionable: A Film About Travis. It certainly doesn't sound like your standard concert movie, as it follows music critic Wyndham Wallace – who's on record as hating the Scottish band – on tour with Fran Healy and co as they perform in Mexico, with the band's frontman directing.
Another unmissable music doc event should be the 50th anniversary screening of DA Pennebaker's classic concert film Monterey Pop, which features everyone from Jimi Hendrix to The Who, Janis Joplin to Simon & Garfunkel. Expect some live musical guests to be announced for the special screening at Summerhall in the coming weeks.
Arthouse titles at EIFF 2018
There are plenty of arthouse titles that we're looking forward to in EIFF's programme, including religious epic The Apparition, from Marguerite director Xavier Giannoli and starring Vincent Lindon; Diving, the fourth feature from actor-turned-director Mélanie Laurent; and Mug, Małgorzata Szumowska's quirky drama about a Polish man who receives a face transplant and finds himself alienated from his friends and family.
We've also heard much praise for Paraguayan drama The Heiresses, which nabbed star Ana Brun the Best Actress award at Berlin International Film Festival. Also be sure to make time for another hit from the Berlinale: four hour Chinese drama The Elephant Sitting Still, from first time director Hu Bo. Getting comparisons to Krzysztof Kieslowski and Bela Tarr, the film's qualities make it all the more tragic that its 29-year-old director committed suicide before the film's release.
Other highlights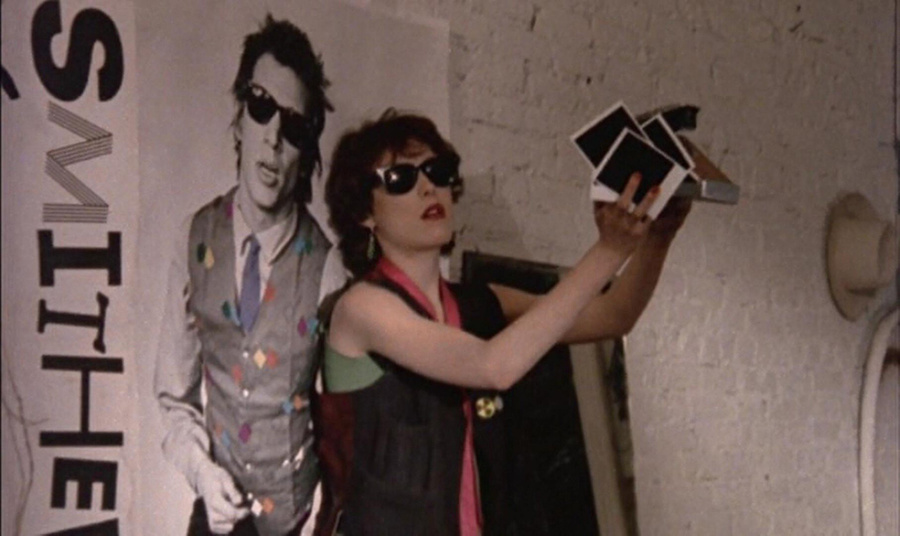 There are some brilliant-sounding free lectures planned at the festival this year as part of the Reel Talk strand. Don't miss one that's connected to this year's retrospective strand dedicated to female filmmakers of the 1980s. Called simply Female Directors in American Cinema, the talk should shine a spotlight on the acclaimed and groundbreaking female directors who shaped 80s film across the pond.
Talking of EIFF's Female Directors in American Cinema 1980–1990 retrospective, make time for many of these rare screenings, including Susan Seidelman's spiky debut Smithereens; Penelope Spheeris' dissection of the LA punk scene, The Decline of Western Civilization; Lizzie Borden's Working Girls, following the day-in-the-life of a group of New York prostitutes; and a wonderful shorts programme dedicated to the 80s films of experimental cinema icon Barbara Hammer. This year's country focus, meanwhile, looks at the exciting contemporary cinema of Canada.
And finally, don't miss the opportunity to see Local Hero on the big screen, followed by a Q&A with the great Bill Forsyth, who'll be in conversation with the Lyceum's artistic director, David Greig, who's currently working with Forsyth on a stage adaptation of this Scottish classic.
"EIFF prides itself on offering films and events that entertain, challenge, provoke, illuminate and excite and 2018 is no exception!" said Mark Adams, EIFF's artistic director. "From the best of up-and-coming British filmmakers to striking new cinema from around the world, we offer something for everyone: from rare access to filmmakers, live events to experience and the opportunity to see films that may never appear in the country again. We remain one of the world's most venerable and acclaimed film festivals and are delighted to be able to offer audiences the chance to see some of the most exciting and innovative new film talent, in a setting steeped in history."
---
The 2018 Edinburgh International Film Festival runs 20 Jun-1 Jul, various venues, Edinburgh
---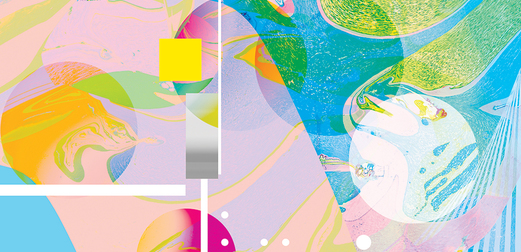 Want to receive the best of the Scottish cultural scene in your inbox every week? Sign up to our mailing list!
---