Edinburgh International Film Festival: Ten Films to Seek Out
Our film editor picks out ten under-the-radar films to catch at this year's Edinburgh International Film Festival
Opening a newly printed brochure for the Edinburgh International Film Festival can be daunting. While some of the films in the selection are arriving in the Scottish capital coated in a sheen of acclaim they've garnered at other film festivals, many others are making their bow.
It's this stepping into the unknown that makes festivals like EIFF so special. We've no clue what to expect from world premieres like Emily Harris's gothic drama Carmilla, Greta Bellamacina's black and white comedy Hurt by Paradise or Rowan Athale's noir thriller Strange But True, but we can't wait to dive in and find out. The same goes for David McLean's autobiographical Schemers or the two new films from prolific EIFF favourite Jamie Adams – Bittersweet Symphony and Balance, Not Symmetry.
Alongside these titles are plenty of known quantities, like the latest films from Joanna Hogg (The Souvenir), Nick Broomfield (Marianne & Leonard: Words of Love) and Jim Jarmusch (The Dead Don't Die), as well as the final film from the late, great Agnès Varda (Varda by Agnès). We can also vouch for the opening gala, Ninian Doff's stylish and fun debut Boyz in the Wood, which is set to kick the festival off in riotous fashion.
But there are sure to be other gems buried in among these headline acts, and, of course, to find those gems means doing a little digging. To help you on your way, here are ten places to start.
1. Bait
Dir. Mark Jenkin
All is not well in the Cornish fishing village at the heart of Mark Jenkin's extraordinary Bait. The impoverished indigenous fishing community are being unceremoniously pushed out by the well-heeled London types who holiday there, all the while Nigel Farage's voice wafts on the radio. This barbed class comedy about modern Britain takes on an uncanny feeling thanks to its striking form: shot on grainy black-and-white 16mm using old-school film grammar, it looks like it could be a found object from the silent era. 21 & 23 Jun, tickets here

2. Scheme Birds
Dirs. Ellen Fiske, Ellinor Hallin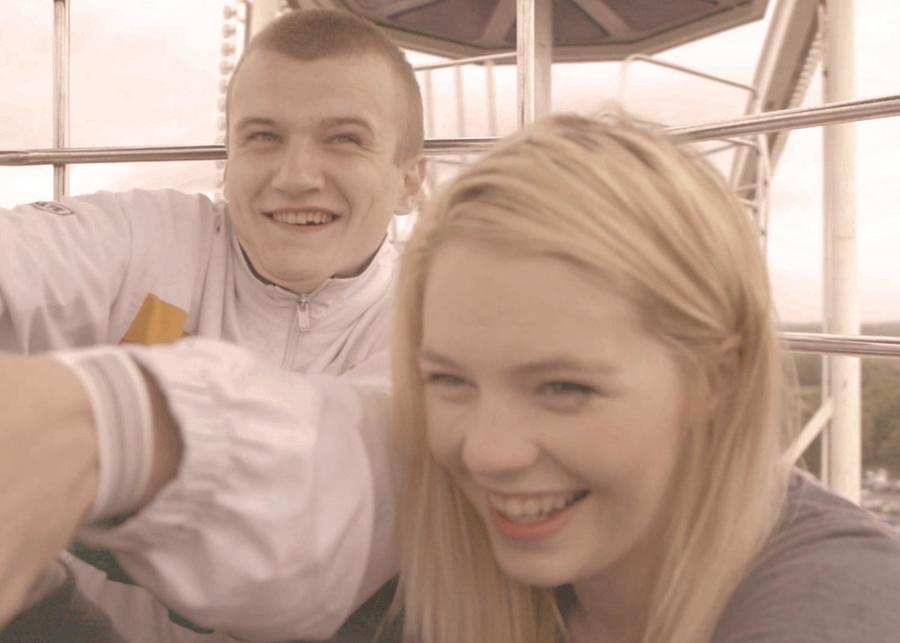 This slice of life documentary follows the many hardships encountered by teenager Gemma, who's trying to make a life for herself in an impoverished corner of Motherwell. Ellen Fiske and Ellinor Hallin's film is reportedly a sensitive and lyrical portrait well deserving of its best documentary prize at this year's Tribeca Film Festival. 24 & 26 Jun, tickets here
3. So Pretty
Dir. Jessie Jeffrey Dunn Rovinelli
So Pretty, the sophomore feature from Jessie Jeffrey Dunn Rovinelli, also looks like a must-see. Shot on 16mm, it follows the romantic imbroglios and political debates of a tight-knit group of trans and genderqueer friends living in Brooklyn. Rovinelli based the film on a cult German novel set in 80s Berlin, but word is So Pretty eloquently speaks to the LGBTQ+ community of today. 20 & 23 Jun, tickets here
4. Manta Ray
Dir. Phuttiphong Aroonpheng
A fisherman strikes up a friendship with a refugee he finds close to death in a Thai swamp in this gorgeous-looking tropical drama. Manta Ray is the first feature from celebrated Thai cinematographer Phuttiphong Aroonpheng (Vanishing Point, The Island Funeral), and word is this debut marks him out as an exciting new directing talent. 23 & 29 Jun, tickets here
5. Synonyms
Dir. Nadav Lapid
Be sure to make time for one of the acting debuts of the year in Nadav Lapid's Synonyms. The film centres in the vivid, livewire performance of newcomer Tom Mercier, who plays an Israeli ex-soldier trying to reinvent himself in Paris, and his balletic physicality, idiosyncratic delivery and raw charisma helped the film win top prize at this year's Berlinale. 27 & 29 Jun, tickets here
6. The Art of Self-Defence
Dir. Riley Stearns
This looks like the comedy of the festival. Jesse Eisenberg plays a put-upon accountant who takes up karate after being beaten up by a gang of bikers, but his prowess in the dojo begins to bring out new layers in his usually docile personality. 21 & 23 Jun, tickets here
7. Extreme Job
Dir. Lee Byeong-heon
We also love the sound of this goofy caper from South Korean filmmaker Lee Byeong-heon. It follows a team of Seoul cops who go undercover as employees of a failing fried chicken joint so as to stake out a neighbouring building. Their cover could be blown, however, when the shop unexpectedly becomes a foodie hotspot under their management. 25 & 27 Jun, tickets here
8. Acute Misfortune
Dir. Thomas M Wright
Artist biopics continue to be all the rage, but this one looks a cut above. It's concerned with the Aussie painter Adam Cullen and takes us into the dark abyss of his creativity. Cullen is played by Daniel Henshall, who's best known for his bone-chilling turn as the suburban serial killer in Justin Kurzel's Snowtown, and we hear there are shades of Kurzel's uncompromising style in director Thomas M Wright's impressive debut effort. 28 & 30 Jun, tickets here
9. Alice
Dir. Josephine Mackerras
We've heard great things too about this morally complex French indie drama following a young mother who has to make some tough choices to save her home. Director Josephine Mackerras has described the film as "examining the double standards of gender identity and the nature of need versus love". 29 & 30 Jun, tickets here
10. Rapture (Arrebato)
Dir. Iván Zulueta
Pedro Almodóvar once described his friend Iván Zulueta as "David Lynch, but less shadowy and more pop". If you've seen Zulueta's 1979 masterpiece Rapture, you'll know what he was getting at. It's an intoxicating film following a B-movie director who falls under the spell of a child-like experimental filmmaker who introduces him to the true power of the moving image. This is strange, heady stuff, and helped influence a whole wave of Spanish filmmakers, including Álex de la Iglesia and Alejandro Amenábar, whose debut films are also included in EIFF's retrospective dedicated to cult Spanish cinema. 26 Jun, tickets here
---
EIFF runs 19-30 Jun
Read more about Edinburgh International Film Festival at theskinny.co.uk/festivals/edinburgh-festivals/film, and follow our coverage on Twitter (@theskinnymag), Facebook (www.facebook.com/TheSkinnyMag) and Instagram (@theskinnymag)
The Skinny is partnered with EIFF on Agnès Varda retrospective The Features of Agnès – details of the season here
To receive the best of the Scottish cultural scene in your inbox every week? Sign up to our mailing list!