Documentaries at Edinburgh Film Festival: Big Lives Examined
This year's documentary strand at Edinburgh International Film Festival is bursting with tales of extraordinary lives. Here are six to seek out, from Orson Welles to George Michael
Since the success of Asif Kapadia's film about racing driver Ayrton Senna nearly a decade ago, the life well lived has become a favoured subject for documentarists. Kapadia himself won an Oscar in 2015 for Amy, about doomed singer Amy Winehouse, and Scottish director Kevin Macdonald is another who has dipped into the form. He made a 2012 documentary about Bob Marley and this year's Edinburgh International Film Festival (EIFF) welcomes his new film, Whitney. In case you hadn't guessed, it's about Whitney Houston.
Here are some more lives being given the documentary treatment in this year's EIFF programme – not all household names, but each one big in its own way.
The Eyes of Orson Welles 
Dir. Mark Cousins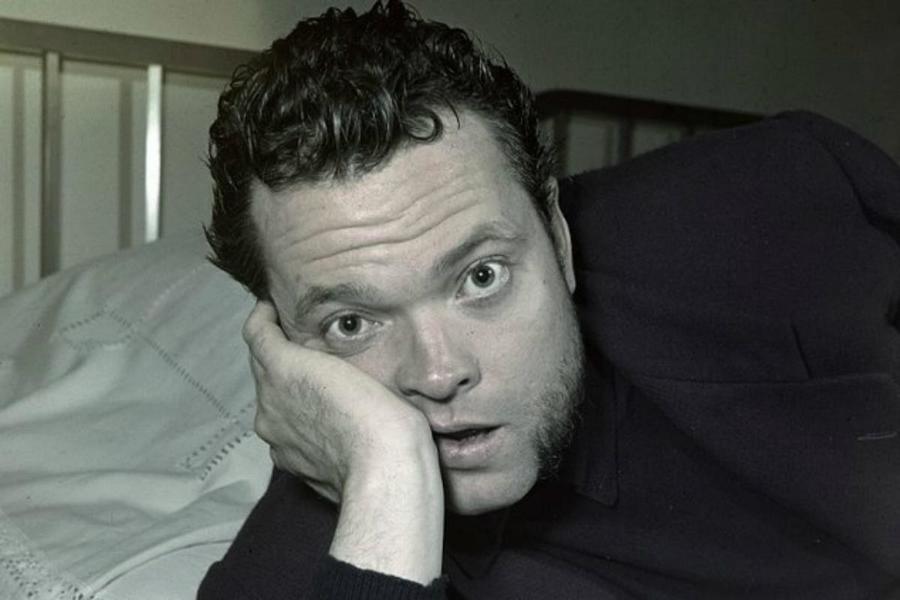 Edinburgh-based critic, author and film-maker Mark Cousins turns his idiosyncratic eye on the venerated director of Citizen Kane, though Cousins looks at Welles' work through the medium of the vast amount of paintings and drawings he created throughout his life. A fan of the documentary-as-personal-essay, expect much free association from Cousins, though he has serious points to make too, not least Welles' relevance in the age of neo-fascism and fake news. 24 Jun, 8.35pm; 25 Jun, 6pm – click here to buy tickets
Meeting Jim
Dir. Ece Ger
Anyone heading to Edinburgh's Traverse Theatre during the Edinburgh Fringe this August should raise a glass to the subject of Ece Ger's documentary: Jim Haynes, the American-born wanderer and serial disruptor who washed up in Scotland in the early 1960s and co-founded the Trav with John Calder and Richard Demarco. Haynes also spent productive (i.e. anarchic) time in London and Amsterdam before moving to Paris, where he still lives – and where, aged 84, he still hosts regular Sunday dinners for all-comers. 23 Jun, 5.40pm; 24 Jun, 6.20pm – click here to buy tickets
RBG
Dirs. Betsy West, Julie Cohen
RBG is Ruth Bader Ginsburg, a 25-year veteran of the Supreme Court of the United States and only the second woman to be chosen to sit on it. The Brooklyn-born justice has long been a strident champion for gender equality and women's rights and Betsy West and Julie Cohen's fascinating profile shows that, even at 85, her intellect (and wit) are undimmed. Among the interviewees are Ginsberg's contemporary Gloria Steinem, the grande dame of American feminism and political activism, and a certain William Jefferson Clinton, the man who appointed Ginsburg to the Supreme Court back when he was US President in 1993. 27 Jun, 8.50pm; 29 Jun, 8.30pm – click here to buy tickets
The Gospel According to André
Dir. Kate Novack
Growing up poor and gay in racially segregated North Carolina, André Leon Talley didn't have his troubles to seek. But the grandmother who raised him bred in him a love of fashion, and the discovery of a copy of Vogue magazine in the local library did the rest. In this interview-cum-documentary portrait, director Kate Novack looks at the life of the man who spent nearly 30 years working alongside Anna Wintour on Vogue's flagship American edition, latterly as its editor-at-large. Wintour herself features, as do Diana Ross, Tom Ford and Marc Jacobs. 29 Jun, 6.10pm; 30 Jun, 8.45pm – click here to buy tickets
Time Trial
Dir. Finlay Prestell
Scottish road cyclist David Millar is the subject of this documentary by Edinburgh-based film-maker Finlay Pretsell, filmed over the course of Millar's gruelling last season in the saddle. Narrated by Millar, it sees him reflect on the extremes of the sport and the lengths some riders will go to in order to win, himself included. An added bonus: the soundtrack is by puckish, Baltimore-based electro dude Dan Deacon. 22 Jun, 6pm (featuring a Q&A with Pretsell, Millar and sports journalist Ned Boulting); 24 Jun, 6.20pm – click here to buy tickets
George Michael: Freedom – Director's Cut
Dirs. David Austin, George Michael
Narrated by the singer, completed shortly before his death on Christmas Day 2016 and broadcast on Channel 4 last autumn, this film has been re-edited by David Austin, Michael's co-director on it, and lengthened considerably through the addition of previously unseen footage. It's very much George Michael according to George Michael, which pretty much robs it of objectivity and authorial distance, but that's a slight complaint under the circumstances. To fans, it'll actually be a bonus. Among a stellar cast of interviewees are supermodels Naomi Campbell and Cindy Crawford (who famously appeared in the video for Freedom! '90) and the great Stevie Wonder. 25 Jun, 8.45pm; 26 Jun, 6pm – click here to buy tickets
---
EIFF 2018 runs from 20 Jun-1 Jul. For more of our EIFF coverage, head to theskinny.co.uk/festivals/edinburgh-festivals/film
Read more about Edinburgh International Film Festival at theskinny.co.uk/festivals/edinburgh-festivals/film, and follow our coverage on Twitter (@theskinnymag), Facebook (www.facebook.com/TheSkinnyMag) and Instagram (@theskinnymag)
Want to receive the best of the Scottish cultural scene in your inbox every week? Sign up to our mailing list!
---