Edinburgh Art Festival Announces 2018 Commissions Programme
The Commissions Programme for the 15th Edinburgh Arts Festival has been revealed, and will include work concerned with music, poetry, conversation and magic
This summer, Edinburgh Art Festival (26 Jul-26 Aug) will return to spread contempory visual art throughout the city. Included in EAF is the annual Commissions Programme, which each year supports Scottish and international artists to develop ambitious new projects as part of the Festival. While much of EAF takes over the capital's galleries, museums and artist-run spaces, the aim of the Commissions Programme is to bring artists into conversation with the city by taking work out of formal gallery settings and into public spaces.
Today the 2018 Commissions Programme has been revealed, with new work from Shilpa Gupta, Ross Birrell & David Harding, Ruth Ewan and Adam Lewis Jacob that will invite audiences to reflect on urgent current political issues.
Sorcha Carey, Director of Edinburgh Art Festival, said that this year's programme "brings together five artists, each with highly distinctive practices, but united by a common interest in some of the urgent social questions of our day."
Indian artist Shilpa Gupta brings For, in your tongue I cannot hide: 100 Jailed Poets, which is described as "a multi-channel sound installation bringing together fragments from the work of 100 poets from around the world, the work will offer a powerful reflection on freedom of expression." Gupta's piece will be at Edinburgh College of Art's Engine House.
Glasgow-based artist Ruth Ewan has roped in Marxist magician Ian Saville for her piece, Sympathetic Magick, which we're told will infiltrate the streets of Edinburgh with 'socially engaged magic tricks'. Look out for Ewan and Saville on a street corner near you this August.
Ross Birrell and David Harding's new three channel film work will be installed in the 16th century church of Trinity Apse. Syrian composer/violinist Ali Moraly will perform live to the film on the closing weekend of the festival.
JG Ballard's Kingdom Come is the inspiration for Adam Lewis Jacob's new experimental moving image installation No Easy Answers. Drawing on "the language of advertising and retail space to reflect on Britain's shift from an industrial producer to service provider", you'll find the installation at the Institut Français d'Écosse.
Also announced today are the details of Platform: 2018, the Festival's dedicated initiative to support artists at the beginning of their careers. Selected from an open call by artists Jonathan Owen and Hanna Tuulikki, this year's Platform exhibition will feature work by four early career female artists who're all based in Glasgow: Renèe Helèna Browne, Annie Crabtree, Isobel Lutz-Smith, and Rae-Yen Song.
This group exhibition is on show for the duration of the Festival at the City Art Centre, where exhibitions In Focus: Scottish Photography, Edwin G. Lucas: An Individual Eye and Travelling Gallery at 40 will also be on display as part of this year's EAF programme.
---
EAF, 26 Jul-26 Aug, various venues. Full details at edinburghartfestival.com
---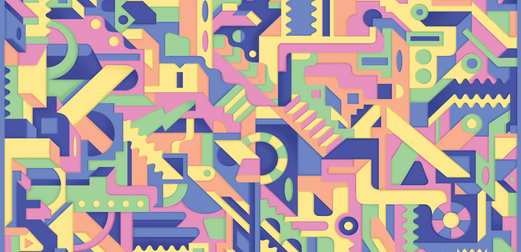 Want to receive the best of the Scottish cultural scene in your inbox every week? Sign up to our mailing list!
---