The Fashion Bloggers' Gift Guide: Christmas 2015
Not sure what to get your loved ones this Christmas? We spoke to some fashion bloggers to see if they had any handy hints...
Sophie Benson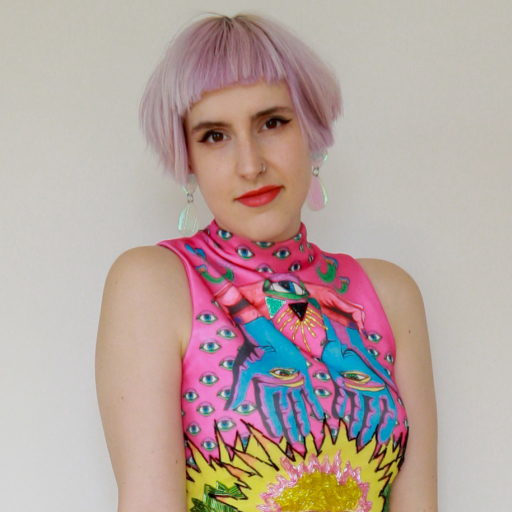 Sophie Benson is a freelance stylist, producer and writer with an enthusiasm for independent designers and all things bright and colourful. After starting her career as editor and fashion director of a print publication, she now specialises in working with bold, innovative designers. She also lectures at a handful of universities, crochets, and hangs out with her cat, Vashka. You can find her work at sophiebenson.blogspot.co.uk and sophiebenson.com
@SophieBenson_
www.instagram.com/sophiebenson
Sophie's picks:
Amy Victoria Marsh – Fried Egg Wall Clock – £30 yayvm.com
Annabel Perrin – Prism Print Cushion Cover – £40 annabelperrin.com
LOELA – Colour Block Necklace – £22 loela.co.uk
Beaumont Organic – Knitted Wool Jumper – £165 http://www.beaumontorganic.com/
Colours May Vary – Crochet Clutch Bag – £38 etsy.com/uk/shop/coloursmayvaryshop
Toolally – Perspex Earrings – £30 toolally.com
Dirty Disco – Hand-Painted Leather Jacket – £250 dirtydisco.co.uk
Dead Legacy – Camo Print Jumper – £34.99 deadlegacy.com
Miriam Griffiths – Lambswool Knitted Socks – £15 miriamgriffiths.co.uk, etsy.com
Jim Bag – Turquoise Holdall – £44.99 jimbag.co.uk
Betty and Bee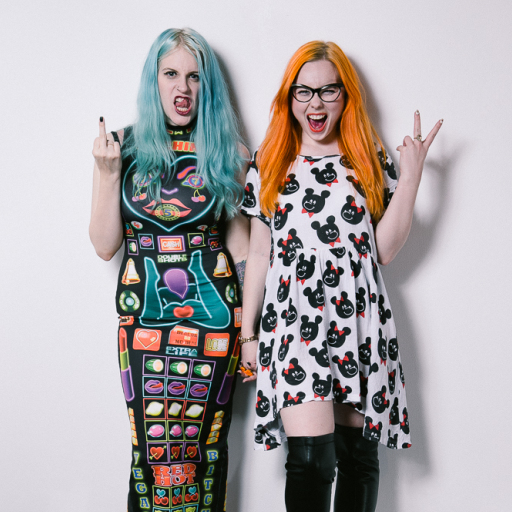 Betty and Bee are long time fashion soul mates who opened their creative consultancy supporting indiependent brands a little over 2 years ago. From running their own fashion and lifestyle blogs – Forever Yours Betty (foreveryoursbetty.com) and Bee Waits For No One (beewaits.com) – they met at Social Media Week Glasgow, little to know that a few short years later they would unite to and spread their Shop Local message wherever they roamed. Find them over @foreveryoursbetty and @beewaits or find out more at bettyandbee.com
Betty and Bee's picks:
Kochibha – LARO – £90 kochibanation.com
Helen Ruth Blood Moon – £190 helenruth.co.uk
Pip Jolley – Kirby Grip earrings – £30 pipjolley.com
Catherine Aitken Toiletry Bag (gents) – £45 catherineaitken.com
IOLLA – Bell Glasses with Prescription – £65 iolla.com
Rebel Rebel Beard Brand Urban Garden Oil – £14.99, Rebel Rebel Barbers, 101 Union Street Glasgow
Silken Favours Alina Oversized Cat Cushion – £95 silkenfavours.bigcartel.com
Sara Sboul x Forever Yours Betty – I Am Bru Bag – £105 (available 1 Dec) sarasboul.com
Bonnie Bling – Ginger Mirror Badge – £10 bonniebling.co.uk
Dick Winters – Clever Dick – £28, House of Fraser Glasgow or dickwinters.co.uk
Ann Russell of Frock trade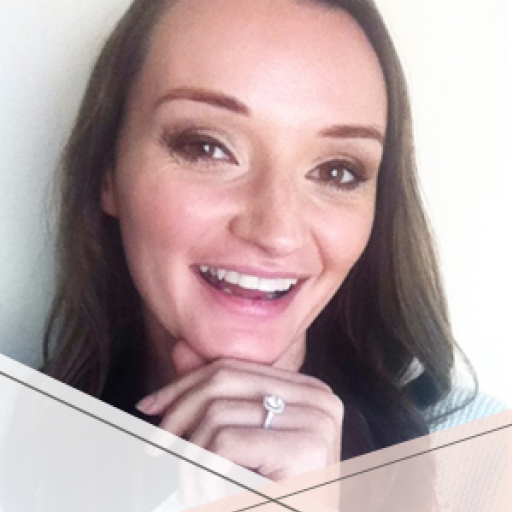 Frock Trade (frocktrade.com) was born in 2011 and has evolved from a fashion news resource into much more. With a firm focus on quality content, Ann's blogging mantra has always been 'style with substance' – that is, to write about things that her readers find useful and relatable.
Ann Russell is a freelance writer, blogger and fashion stylist. For Ann every day is different. When she's not on location styling commercial and editorial photo shoots you'll find her glued to her laptop compiling features, news stories and blogs for a whole range of media outlets and private clients.
Ann's picks:
4 piece Lip & Nail set – £130, selfridges.com
Acantha Dove Grey Suede – £400 tedandmuffy.com
Artisan stand mixer in Golden Nectar – £429 selfridges.com
Breanna lurex – £89, Breanna lace – £95 dunelondon.com
Christmas Wish Candle – £49.95 neomorganics.com
Classic Christmas Sleekster – £22 hotelchocolat.com/uk
Cristina Lace-ups – £79 and Azara Courts – £69 dunelondon.com
Grey Cashmere Turban – £99 rosiesugden.com
Metallic leather mini Lily bag – £375 mulberry.com
Peta PJ Set – £40 bouxavenue.com
Supersize Ombre Custard Cream Cushion – £46 nikkimcwilliams.com
Women's Parka – £285 alceshop.com