A Funny Old Year: 2022 in Comedy
The Skinny's Comedy Team share their highlights of the year featuring big gigs, sitcoms and hidden gems
I had the privilege of seeing my first live Stewart Lee show this year (no judgement here, please) with his Snowflake/Tornado double header tour. On a wet, dark Monday in Glasgow, at a gig where not one but TWO people had to be ejected from the King's Theatre for fighting, Lee drove me to jaw cramps and tears trying to say the unsayable. I had my reservations about the gig (some deranged snobbery on my part), thinking the experience would be unbearably impenetrable and pompous. Luckily, I'm more than happy to hold my hands up and admit I was wrong.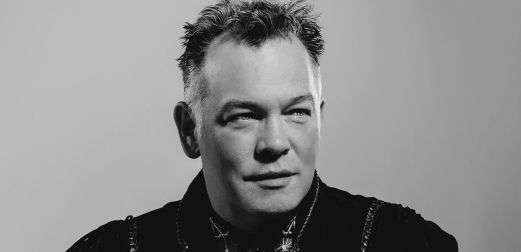 Stewart Lee. Photo: Idil Sukan
My other gems of 2022 include Ahir Shah's finely tuned and hopeful Dress from February, alongside standout Edinburgh Fringe shows from Tom Walker (the Bull in a China Shop sketches in Javelin were worth the ticket price alone) and SNL-star Sarah Sherman's electrifyingly avant garde first show at the festival. And of course, how could I not mention Mr. Chonkers – a show with such a baffling name I knew I had to take a punt on it. And what a hideously funny delight that turned out to be. [Polly Glynn]
---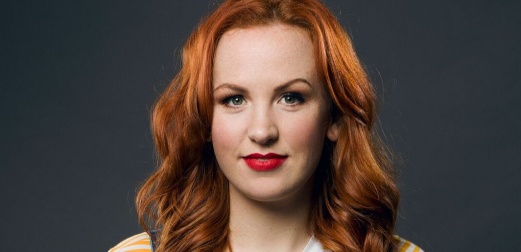 Catherine Bohart. Photo: Matt Crockett
Catherine Bohart's This Isn't For You and Olga Koch's Just Friends were two of the best shows this Fringe – I don't think it's a coincidence that both were directed by comedian/writer/producer Charlie Dinkin. Obviously both performers are incredible in their own right, but the shows share a finesse making them feel like distant cousins. For more of Dinkin's work straight to your screen, her production company Daddy's Superyacht have been producing sketches for Channel 4 of late, and Koch's previous hour Homecoming (which Dinkin directed and co-wrote) is now streaming on Prime Video.
Two TV picks from across the pond which both had incredible second seasons this year are Three Busy Debras (Adult Swim via All4) and Los Espookys (NowTV). Each Three Busy Debras episode is a ten-minute bite of surrealist suburbia (think Desperate Housewives but produced by The Mighty Boosh), while Los Espookys is a bi-lingual paranormal comedy from the minds of Julio Torres, Ana Fabrega and Fred Armisen. The show follows a group of friends living in a dreamlike city somewhere in Latin America who fake supernatural occurrences for a living. It's one-of-a-kind viewing. [Laurie Presswood]
---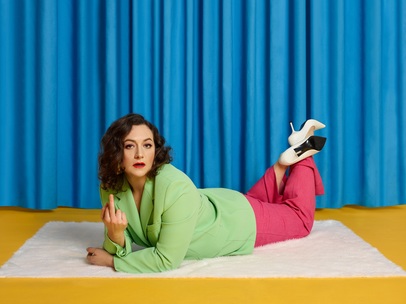 Jess Fostekew. Photo: Matt Stronge
All of my top picks are Fringe shows: I know the festival had plenty of issues this year – but it's important to notice just how astonishingly high the standard was. Maybe the extended gestation time of the pandemic had some benefits after all.
Leo Reich's debut Literally, Who Cares was something else: in its gleeful play with Gen Z narcissism, it was reminiscent of Catherine Cohen's Fringe 2019 Best Newcomer Show and Netflix special The Twist …? She's Gorgeous, but with a distinctive melancholy all on its own. Amy Gledhill's debut was also a favourite: just such joyfully funny storytelling stitched together by an unshowy celebration of resilience. I loved Jessica Fostekew's Wench too; she's a mighty intellect and determined to use the experience of stand-up to examine thorny issues, and with a capacity for physical comedy that's pretty extraordinary. [Emma Sullivan]
---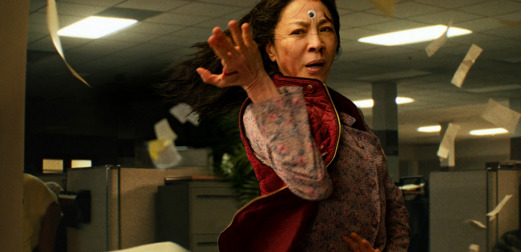 I want to say Everything Everywhere All At Once was one of the best films I saw this year because it was a thoughtful, meaningful film about the experience of being an immigrant in the US and the disparities between a mother and daughter's view of the world – and its effect on their relationship – as a result. But if I'm being honest with myself, it's because of the hot dog fingers. That scene made me cry with laughter when I went to see it in the cinema. And my partner was crying with laughter next to me. And the group of pals accompanying us were crying with laughter too. All to the deafening silence of the rest of the cinema, which made me feel like I was going insane (just like Michelle Yeoh). They were hot dog fingers, guys. Hot dogs! Seriously, though. What an absolutely, unexpectedly, gorgeous film. [Yasmin Hackett]
---
Mr. Chonkers, Monkey Barrel Comedy, 6 Dec, 8pm, £10