Fresh Focus: Loraine James on her new EP
Loraine James tells us about her latest release on Hyperdub and staying motivated throughout lockdown
It's not often that a Twitter exchange can result in a record deal, but that's what happened for North London DJ and producer Loraine James, with a little help from fellow DJ object blue.
Following a mutual admiration of each other's work, object blue invited James onto her Rinse FM radio show in September 2018 and tweeted the Hyperdub label, founded by Glasgow-born producer Kode9, to sign James. Shortly after, Hyperdub got in touch, and James made her debut on the label with her critically-acclaimed 2019 album, For You and I.
"I thank [object blue] everytime I see her," says James. "I didn't expect anything to happen, so I'm really grateful that it has."
For You and I made it onto several Best Albums of 2019 lists, and even topped The Quietus' list. Now, just over a year later, James is set for her second release on the label – a new four-track EP, Nothing. "At the beginning of the year I was feeling really down about stuff and somewhat numb as well, hence the title," says James. Despite its seemingly bleak title, though, the making of the EP was not an entirely solitary affair.
For it, James put out an open call for collaborators and narrowed down the selection to three artists: Uruguayan singer and producer Lila Tirando a Violeta, Farsi language rapper Tardast and HTRK frontwoman Jonnine Standish. "With Lila and Jonnine I was fans of their work beforehand, so I was definitely interested in working together and seeing what we could come up with," says James. "[Tardast] was recommended by Manchester friends I knew, so I got in touch with him and checked out his stuff."
All of the collaborations had to be carried out remotely, due to the artists being based in different parts of the world, so James created a playlist of demos and sent versions back and forth to each of the artists via WeTransfer. This, James says, is not too dissimilar to how she normally carries out her collaborative work, so the social and travel restrictions put in place by the government-imposed nationwide lockdown to combat the spread of COVID-19 didn't impact her ability to make music too much.
"I think because I kind of work at home anyway the lockdown thing hasn't changed much... but sometimes doing anything at home is a bit draining," says James. "Not getting the chance to test music in the live setting has been kind of difficult… but, generally speaking, in terms of actually making music, it's not really changed."
In fact, James has actually been very productive, and Nothing is just one of several releases from her this year. During lockdown, James released two EPs – Bangers and Mash and Hmm – and a selection of For You and I demos/album offcuts via Bandcamp, taking advantage of the platform's Bandcamp Fridays, where all profits from sales on the first Friday of every month go directly to the artists. "I was definitely a bit worried because I put so much stuff out this year that people wouldn't care about the Hyperdub [EP], but people are liking the single so that's cool," says James.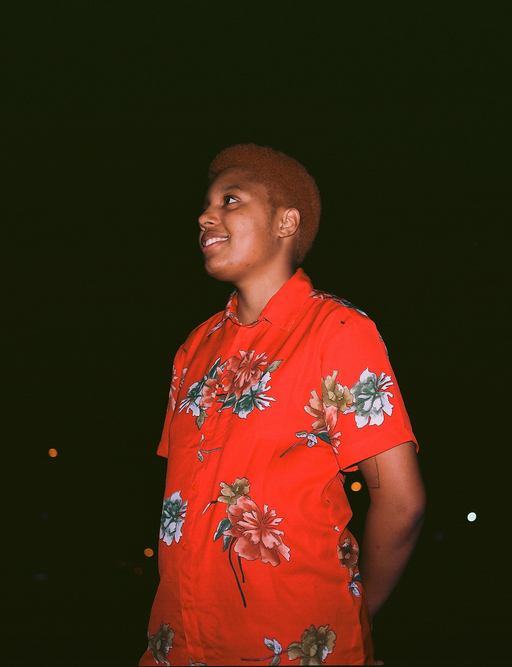 While Hmm and Nothing were both made at the start of the year, Bangers and Mash was made during the lockdown period, when James became a full-time musician. Although her ability to actually make music wasn't particularly hindered, James does admit that she struggled to maintain a consistent focus and enthusiasm for it. "There would be sometimes I would make something, and then for like two/three weeks I wouldn't make anything," she says. "And then I would get it in my head about not being productive because I had so much free time, so it's kind of that battle in my head."
It may still feel like a faraway pipe dream to be able to listen to club music in an actual club again, but we can at least celebrate the fact that artists like James have managed to maintain a steady flow of releases throughout the pandemic. And we can only hope that we'll be able to dance together in a dark, sweaty room again sometime soon.
---
Nothing EP is released on 2 Oct via Hyperdub
lorainejames.bandcamp.com
Photo by Eddie Otchere