Book Week Scotland announce 2016 events
Alexander McCall Smith, Liz Lochhead, Will Self and Jodi Picoult are among the big names taking part in this year's Book Week Scotland
The full programme for this year's Book Week Scotland was announced today at the City Art Centre in Edinburgh, with hundreds of free events taking place across the country and a staggering half a million books being given away.
The varied events on offer will see some of the UK's best-loved writers and illustrators paying visits to libraries in every corner of Scotland, from Dumfries and Galloway to The Shetlands. Throughout the week, expect readings and appearances from such literary heavyweights as Will Self, Lisa McInerney, Jenni Fagan, Jill Mansell, Simon Scarrow, Isabel Greenberg, Clare Mackintosh, Alexander McCall Smith and Jodi Picoult.
This year's festival theme is discovery, and key to this will be the Book Generator quiz, a function available on the Book Week Scotland website that enables participants to uncover the perfect book match for themselves or the ideal present for a friend. Booklovers are also urged to do a Reading Dare. The aim of a Reading Dare is twofold: perhaps you can dare a friend to encourage them to begin or continue their reading journey, or you can dare yourself to tackle an intimidating tome you've not got round too yet; that copy of Ulysses isn't going to read itself, you know.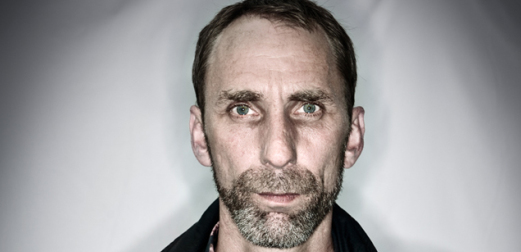 Author Will Self appears at this year's Book Week Scotland
If you need some inspiration for a dare, go to bookweekscotland.com to try out the Reading Dare Randomiser, which might dish out a dare as simple as gifting a book to a complete stranger to something more nerve-racking, like proposing to the person you love with a line from your favourite poem.
Event highlights include Alan Cumming popping in to Dundee's Whitehall Theater to discuss Not My Father's Son: A Memoir, his new book on stardom, an awkward bonding session with Elizabeth Taylor and poignant stories about his family and friends (25 Nov). On the same night, Kirkcaldy Galleries will turn itself into a Speakeasy where you can hear reading from the most forbidden of banned books while sipping prohibition-style cocktails.
Over in Glasgow, meanwhile, the Western Baths opens for a night of water-themed literature, with readings from a plethora of local authors across poetry, fiction and nonfiction (25 Nov). You can also hear from Booker nominee Graeme Macrae Burnet, who'll be discussing his debut novel, His Bloody Project, at Clydbank's Duntocher Library (21 Nov).
And of course, as ever, the Saltire awards also promises to be a key Book Week Scotland highlight, the shortlist for which will be announced on 20 Oct.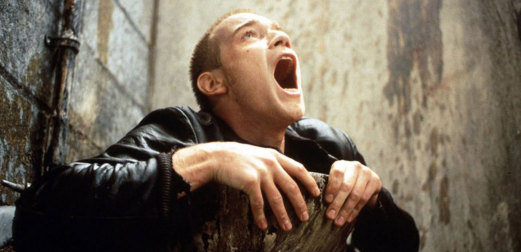 Ewan McGregor in Danny Boyle's adaptation of Trainspotting by Irvine Welsh

The week of events culminates with the unveiling of the nation's ten favourite Scottish book to screen adaptations. Will Danny Boyle's cult take on Irvine Welsh's Trainspotting triumph? Maybe the love for the 1996 mini-series based on Iain Banks' The Crow Road will make it the dark horse? Or perhaps Jonathan Glazer's recent masterpiece Under the Skin, based on Michel Faber's novel, will have the edge? Have your say at bookweekscotland.com – voting is open now.
---
Book Week Scotland takes place 21-27 Nov. Head to bookweekscotland.com for full events details