The Skinny's Books of 2019
From genre and gender-bending novels to heart-wrenching memoirs to Man Booker winners, these are The Skinny's favourite books published in 2019
Maybe the only plus side to living in an almost unbearable time of political, social and global uncertainty has been the wealth of culture that's poured out of our artists, some who are attempting to put the world back together and others who are more interested in disassembling everything that got us to this point.
Certainly, the range of books published in 2019 has been enormous, from beloved literary icons returning (Margaret Atwood, Philip Pullman, Salman Rushdie, Robert Macfarlane), to indie darlings becoming bestsellers (Bernardine Evaristo's Girl, Woman, Other, Lisa Taddeo's Three Women, Tayari Jones' An American Marriage, Yōko Ogawa's The Memory Police). Here, The Skinny's Books Team and editors reflect on the 2019 books that have stayed with them.
Anahit Behrooz (Books Team)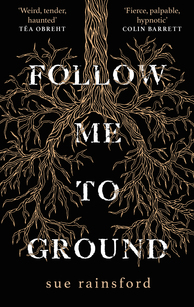 Follow Me To Ground by Sue Rainsford (Doubleday)
This book filled my brain like water. A visceral exploration of desire and agency, Follow Me to Ground tells the tale of Ada and her father, two strange, (un)earthly beings fashioned from a patch of ground imbued with healing properties, whose lives are irrevocably altered when Ada begins a relationship with a local man. Rainsford's writing is headily evocative, despite – or perhaps because of – its relentlessly stripped back style, every word heavy with slippery blood, gritty dirt, and desperate, determined want. It's an astonishing, deeply confident debut; a haunting, disturbing and acutely sensual tour-de-force of new Gothic writing that questions the very fundamentals of connection and belonging.
Adam Benmakhlouf (Art Editor)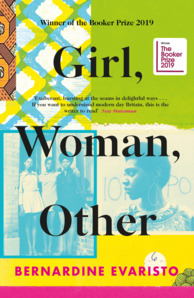 Girl, Woman, Other by Bernardine Evaristo (Hamish Hamilton)
Every paragraph of this book burns brightly. Evaristo makes certain that every line counts, each word works hard to make this non-stop, free verse, fictional chronicle of the histories of Black womxn and trans people. It's entertaining, often painful, sometimes embittered, but then, at other times, celebratory, funny and warm. Variety and diversity rule, exploding expectations or presumptions of what you think you might find here. It's written with tender insight, and as observational as it is imaginative. Striding through recent decades and back through the twentieth century, there are acknowledgments of cultural shifts in anti-racism, but with a grounded and sharp sense of the persistence of prejudice and subjugation of Black womxn and women of colour. From the first few pages, the acidic humour and gut-punch candour demands a one-sitting reading. Prepare to read this book in a fever.
Honourable mention:
The Testaments by Margaret Atwood (Chatto & Windus)
Beth Cochrane (Books Team)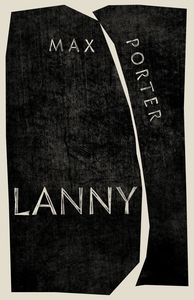 Lanny by Max Porter (Faber)
It may sound hyperbolic, but Lanny is without a doubt one of the finest, most innovative and sensitive novels written in the 21st century so far. Complex, yet delicately simple, Porter's writing stems from a well of imagination that's grounded in myth, poetics and the political. It's at times short and brutal, with ancient spirit Dead Papa Toothwort punching holes in child protagonist Lanny's sleepy English village. Mostly, though, Porter's lyricism almost hypnotises the reader as they meander through the rural English landscape with fable-esque Lanny guiding not just the reader, but the adults of the novel, too, through his realm of magic and childhood innocence.
Honourable mentions:
We Have Always Been Here by Samra Habib (Viking)
The Music of Time by John Burnside (Profile Books)
Spring by Ali Smith (Hamish Hamilton)
Katie Goh (Intersections Editor and Acting Books Editor)
On Earth We're Briefly Gorgeous by Ocean Vuong (Vintage)
Poet Ocean Vuong debuted his first novel in 2019, a love letter to his mother and the story of a Vietnamense refugee who travels to the US, based largely on Vuong's own similar upbringing. Vuong's gift lies in his ability to write with beautiful specificity while digging into the wounds of immigration, culture, queerness and memory. I've read many very good books in 2019 but none have obliterated me like On Earth We're Briefly Gorgeous.
Honourable mentions:
Paul Takes the Form of a Mortal Girl by Andrea Lawlor (Picador)
Superior by Angela Saini (4th Estate)
Out of the Woods by Luke Turner (Weidenfeld & Nicolson)
Spring by Ali Smith (Hamish Hamilton)
Emily Hay (Books Team)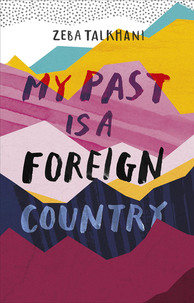 My Past Is a Foreign Country by Zeba Talkhani (Hodder & Stoughton)
In her honest and frank memoir, Zeba Talkhani paints a vivid picture of the expectations and limitations she faced growing up in a Muslim, Indian family in Saudi Arabia. She discusses the events which led to her questioning her role in the society in which she grew up, and the conflict that her hard-won feminism caused with her family, particularly her mother. But she also discusses her complicated love for her faith, family and home country, and the pain it caused her to know that in staying true to herself she could never forge a full life as a woman in Jeddah. Talkhani is a vital voice in feminism today, not least because she is quick to admit to the different kinds of discrimination she has faced as a foreign Muslim woman in the self-branded "liberal" west. A must-read work on identity, privilege and strength for our divisive times.
Honourable mentions:
Water Shall Refuse Them by Lucie McKnight Hardy (Dead Ink)
Nudibranch by Irenosen Okojie (Dialogue Books)
The Sun on My Head by Geovani Martins, translated by Julia Sanches (Faber)
Heather McDaid (Books Editor)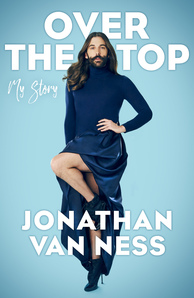 Over The Top by Jonathan Van Ness (Simon & Schuster)
While 2019 has had a lot of brilliant fiction I could write about as my top pick, Jonathan Van Ness' Over The Top has to take it just for the sheer joy they emanate. A memoir from childhood to Queer Eye and beyond, JVN doesn't shy away from the difficult topics, from addiction to living with HIV, while also exploring their gender, walking through their hairdressing journey, love of cheerleading and much more. At times heartwarming, at others laugh out loud hilarious, it's a brilliant book on self-acceptance, completely candid and generous with how much they're willing to share. I'd also recommend the audiobook as pretty much everything is better when said by JVN.
Honourable mentions:
The Boxer by Nikesh Shukla (Hodder)
Girl, Woman, Other by Bernardine Evaristo (Hamish Hamilton)
Gods of Jade and Shadow by Silvia Moreno-Garcia (Quercus Publishing)
On the Come Up by Angie Thomas (Walker)
Galen O'Hanlon (Books Team)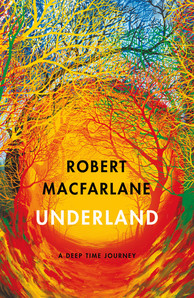 Underland by Robert Macfarlane (Hamish Hamilton)
This hypnotic book leads us into dark places, as we follow Macfarlane on a deep time journey into cave and catacomb, mountain and ice. From the cave paintings of early man to the burying grounds for our most toxic nuclear waste, the book explores just what the underland means to us. It's a blend of adventure, geology, history and literature – the work of a masterful writer at his very best. 
The words pour into river-smooth sentences, each paragraph a pool of sparkling thought. It gives us a different way of seeing (in geological time rocks move like liquid). And a different way of feeling: the claustrophobia and terror of being half-trapped in a ruckle, or the connection across time to the person who painted an auroch on a cave wall 10,000 years ago. From the first glow of the opening chapter to its final, graceful close this book is a rich, intense and beautiful thing.
Laurie Presswood (General Manager)
Awards for Good Boys by Shelby Lorman (Penguin)
Shelby Lorman, aka @awardsforgoodboys, has risen to internet prominence by way of her Instagram page which mocks so-called good boys doing the bare minimum and the praise we lavish on them in return. The book is a combination of her signature cartoons and nightmarish tales from her love life. Both will make you laugh and cringe in equal measure; I guarantee it.
Honourable mentions:
The Book You Wish Your Parents Had Read by Philippa Perry (Penguin Life)
Record Play Pause by Stephen Morris (Little Brown) 
Laura Waddell (Books Team)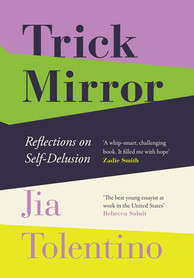 Trick Mirror by Jia Tolentino (4th Estate) 
No other book delighted me so much this year as Trick Mirror by New Yorker staff writer Jia Tolentino. Books by those with proximity to journalist friends can sometimes suffer from over-hype, but Trick Mirror deserved all the fuss that surrounded its launch, received like a hot album drop across the Atlantic. Feminism, the internet, attention economy, religion, drugs and lifestyle fads, like barre classes and chopped salads, are approached with thoughtfulness and razor sharp insight, moving beyond "girl boss" platitudes to scrutinise how capitalism shapes our everyday lives and online activism. It's also a real treat to read a book which treats "millennial" concerns with understanding and seriousness. Tolentino's writing is both contemplative and vibrant, and I enjoyed every page of this brilliant bit of cultural criticism.
Honourable mentions:
Lowborn by Kerry Hudson (Chatto)
Threads of Life by Clare Hunter (Sceptre)
The Seafarers by Stephen Rutt (Elliott & Thompson)
Ducks, Newburyport by Lucy Ellmann (Galley Beggar Press)
Rebecca Wojturska (Books Team)
The Five: The Untold Lives of the Women Killed by Jack the Ripper by Hallie Rubenhold (Doubleday) 
The Five: The Untold Lives of the Women Killed by Jack the Ripper by Hallie Rubenhold recounts the lives of Mary Ann "Polly" Nichols, Annie Chapman, Elizabeth Stride, Catherine "Kate" Eddowes and Mary Jane Kelly, all murdered in 1888. Packed with extensive research and told with astonishing narrative energy, Rubenhold explores the poverty, alcoholism, sexism and health issues that defined their lives and contributed towards their deaths. She does not write of the murders, only of the women's lives, and in doing so has shone the light where it should be. Rubenhold also avoids and challenges the pitfalls of true crime narratives, that of referring to evil to avoid engagement with the social issues and misogyny that shape the circumstances of such crimes. A much needed and devastatingly brilliant book.
Honourable mentions:
Frankissstein by Jeanette Winterson (Jonathan Cape)
Things We Say in the Dark by Kirsty Logan (Harvill Secker)
Eris Young (Books Team)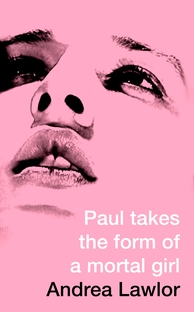 Paul Takes the Form of a Mortal Girl by Andrea Lawlor (Picador)
The story follows incorrigible shapeshifter Paul from Iowa City to Provincetown to the Michigan Womyn's Music Festival, and finally to San Francisco, as he (and she!) tends bar, chases girls, seeks love and friendship and generally gets into scrapes, all peppered throughout with a series of increasingly outlandish sexual encounters. Lawlor's voice alternates fluidly between pathos and wry humour, creating in Paul an endearingly fallible protagonist of rare nuance. Paul Takes the Form... is a celebratory romp through the annals of 90s queer culture, mocking the absurdities of the period and handling the tragedies with great sensitivity. I can't remember the last time I read a queerer, cleverer, funnier book than this one.
Honourable mentions:
Gideon the Ninth by Tamsyn Muir (St Martin's Press)
Waste Tide by Chen Qiufan (Head of Zeus)
Against Memoir by Michelle Tea (And Other Stories)