Shelf Reflection: 10 great books from lockdown
2020 has been a weird one, and as The Skinny returns it felt fitting to shout about some of the brilliant books that have come out during these strange past few months
As the world locked down across 2020, the streets turning eerily quiet, many turned to culture as a temporary shelter. Though a lot did grind to a halt, books kept on coming, and so it feels fitting to share some highlights that offered joy and distraction in these past few months.
One of the most anticipated books out of Scotland was Kirstin Innes' Scabby Queen (Fourth Estate), following the death of Clio Campbell – one-hit wonder, working class feminist and activist – who took her own life. But who is Clio? In the wake of her passing, readers traverse her life told in fragments from those who loved her, mourned her, capitalised, raged, and reshaped her story for chuckles at festivals. Clio, like the book itself, is a collage for readers to piece together – a sharp, fiery, determined, force of a collage.
It's on the streets of Newcastle that Irina is scouting new male models in Eliza Clark's Boy Parts (Influx Press). Offered an exhibition, she could revive her career, and perhaps escape the concoction of habits causing her rut. In a spiral of self-destruction lies an exploration of culture, gender, power, class, sexuality and more; even at its most transgressive, it all feels effortless. Dark, funny, bold, it's an exceptional debut.
Douglas Stuart's Shuggie Bain (Picador) travels back to 1980s Glasgow, where Agnes Bain has fallen deep into drink. Her children leave one by one, except for Shuggie – he stays the longest, in turn offering a compassionate tale on dysfunction and addiction, and the lengths people go to for those they love.
Vivek Shraya's The Subtweet (ECW Press) follows musical icon Neela Devaki, thrust back into the limelight as internet star RUK-MINI covers her song. The dynamics of friendship and online tensions are tested, and we see laid bare the battles women of colour face in an industry centring the white gaze. It's an excellent book packed with wit and warmth, scrutinising the modern age and how art exists within it. All too easy to inhale in a sitting, so be warned.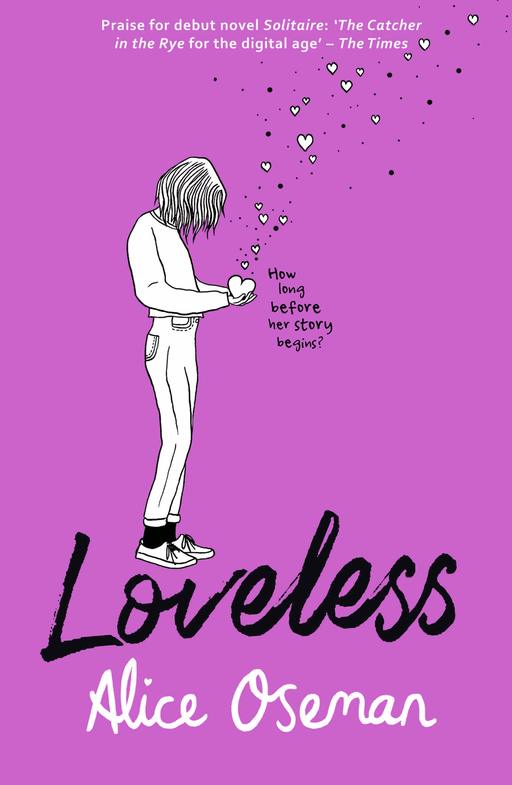 The dynamics of friendship are also explored in Alice Oseman's Loveless (HarperCollins). Georgia is in love with love, expecting one day that her person will just appear. In a world that implies romantic love trumps all, here's a book that shows the many bonds your Person can hold, and it's just as powerful. A coming-of-age tale of asexuality and aromanticism; one of discovery, love and acceptance, and heartfelt brilliance.
Elsewhere, a strange letter from her cousin sends Noemi to a distant house in the countryside in Silvia Moreno-Garcia's Mexican Gothic (Quercus). Out of place and surrounded by oddities, she's determined to uncover who – or what – is the source of her cousin's distress. Intriguing and disturbing, what starts as a slow burn ends up an unsettling edge-of-the-seat page-turner.
Yun Ko-eun's The Disaster Tourist (Serpent's Tail), translated by Lizzie Buehler, introduces Yona, who coordinates package holidays in disaster-stricken areas for travel agency Jungle. After an assault at work, she's sent off on a "vacation" to report on whether a Jungle trail is worth continuing; in turn, it becomes a tale of human impact on nature, and the terror nature can inflict back, with some plotting for good measure. A slim book, it packs a hell of a story into a small but thrilling package.
For a fictional escape into a fantasy world, Melissa Bashardoust's Girl, Serpent, Thorn (Hodder & Stoughton) offers her own twist inspired by Persian myths. Soraya has lived her life hidden away, cursed to be poisonous to the touch. It's a battle between the human and monstrous sides in everyone. A great book on flawed protagonists, in a striking world.
Another highly anticipated twist on mythology and folktales comes from Bolu Babalola's Love in Colour (Headline), tailing summer releases with a true standout. Vivid in its exploration of love across eras and continents and style, each story oozes with the sense that it's being written by someone who gets it, who respects it. This is a love letter to the messy, magical, multi-faceted worlds of love.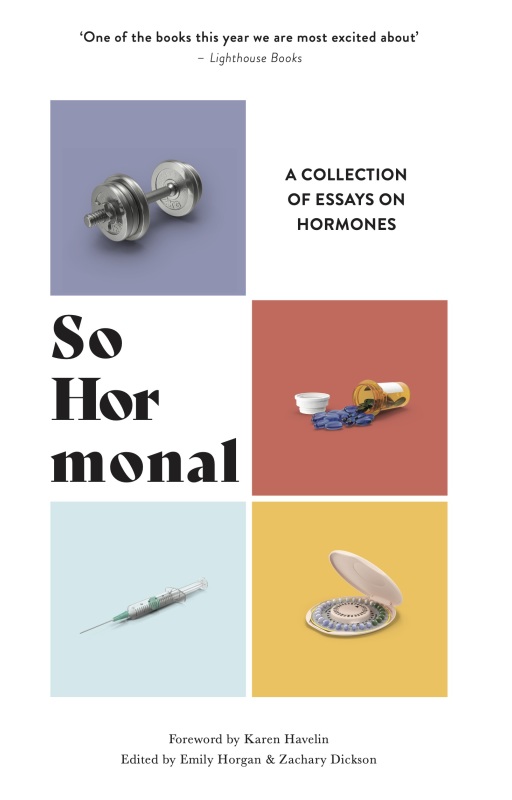 In non-fiction, So Hormonal (Monstrous Regiment), edited by Emily Horgan and Zachary Dickson, puts hormones under the microscope in this anthology packed with heart. From a letter to a friend on dealing with Premenstrual Dysphoric Disorder, through varying experiences of puberty, anxiety, periods, fertility, to examining black British attitudes towards healthcare, and fighting for trans-inclusive healthcare, there's so much to traverse from personal to institutional.
Hormones and their impact are often misunderstood or flat out ignored; So Hormonal is an insightful collection highlighting how much isn't talked about widely, the varied experience of being human, and why it matters that we hear more of perspectives beyond our own.